Friars Dunstable
Thursday May 16th 1974
queensway (civic) hall, dunstable
Love
Casablanca
related friars history (click on date)
No related

gigs
setlist
Possible setlist:

Every Time I Look Up I'm Down, Alone Again Or, Everybody's Gotta Live, 7 & 7 Is, Andmoreagain, Midnight Sun, Time Is Like A River, My Little Red Book, Singing Cowboy, Good Times, Keep On Shining, You Want Change For Your Re-runs, Busted Feet.
band line up
gig poster and flyer (click to enlarge flyer)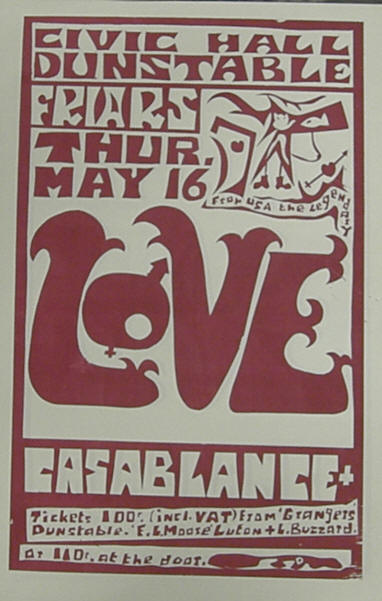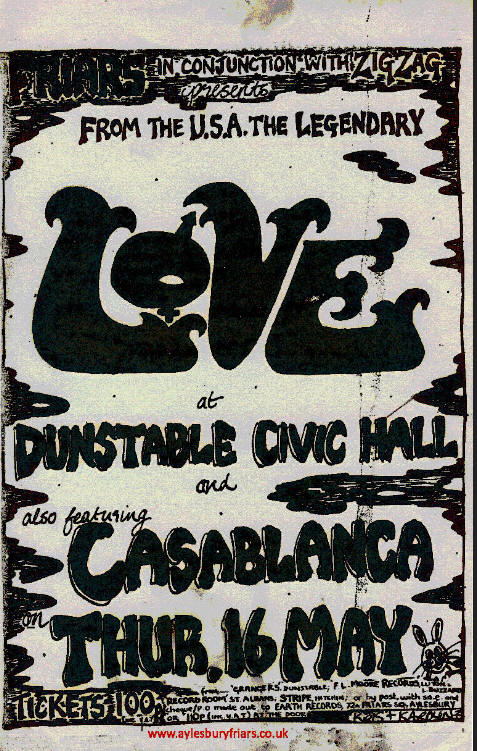 ticket
memories
press cuttings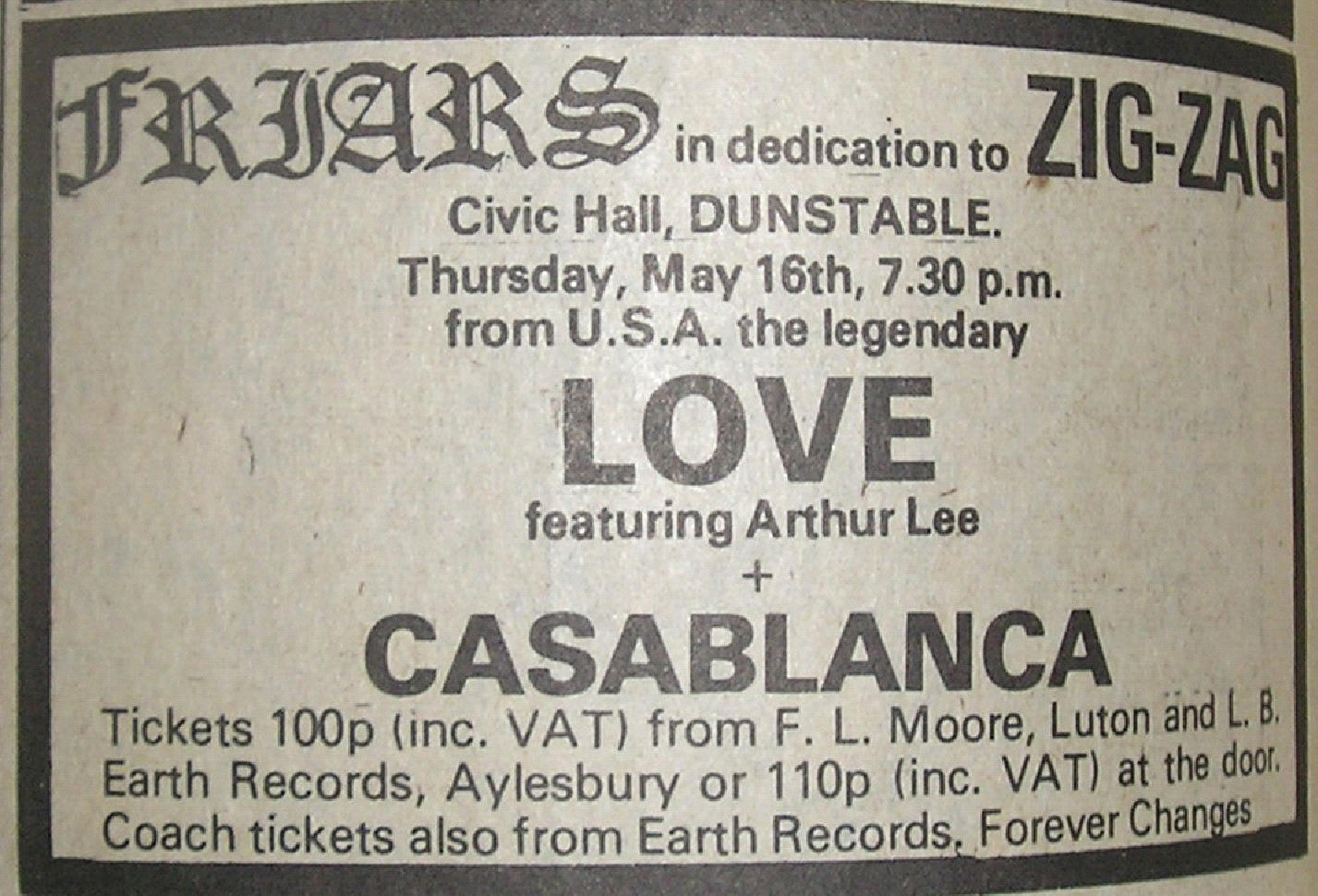 what happened next
odds and trivia
official web presence
sound and vision
Love - Who Are You
privacy policy legal and t&c contact
© copyright 2007-2021 david stopps/friars aylesbury ltd

All rights reserved and no part of this website may be reproduced without written permission - please see terms and conditions for details. All photos copyright mike o'connor except where specifically stated and used with permission.