related friars history (click on date)
Free Monday September 27th 1969
Friars Bedford Thursday December 11th 1969
setlist
band line up
Free
Paul Rodgers Paul Kossoff Andy Fraser Simon Kirke
gig poster and flyer (click to enlarge flyer)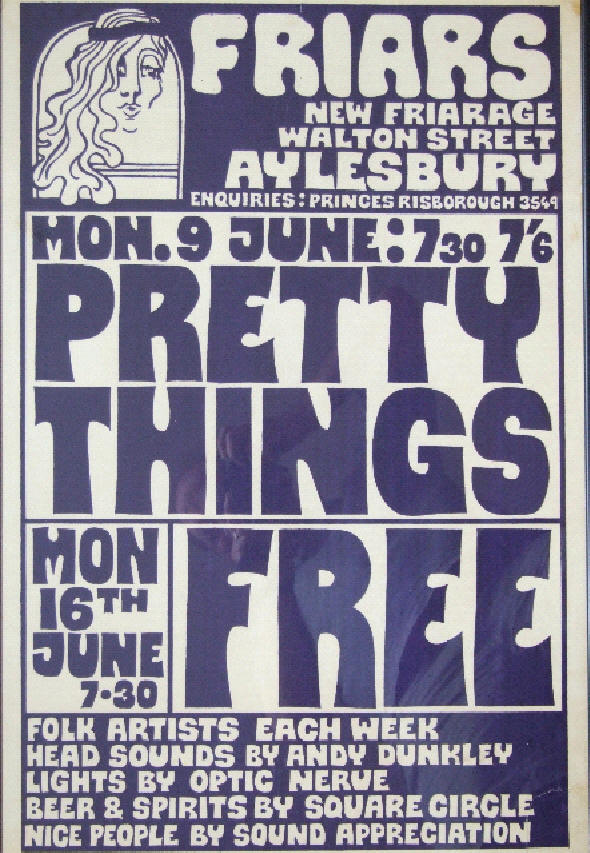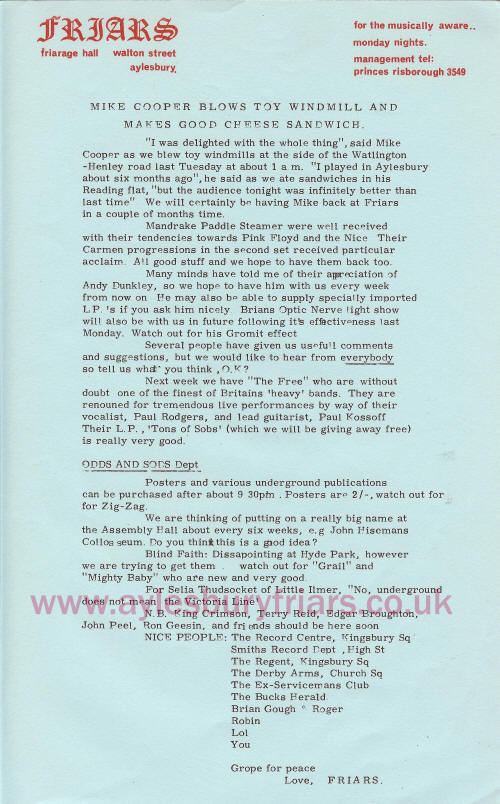 ticket
memories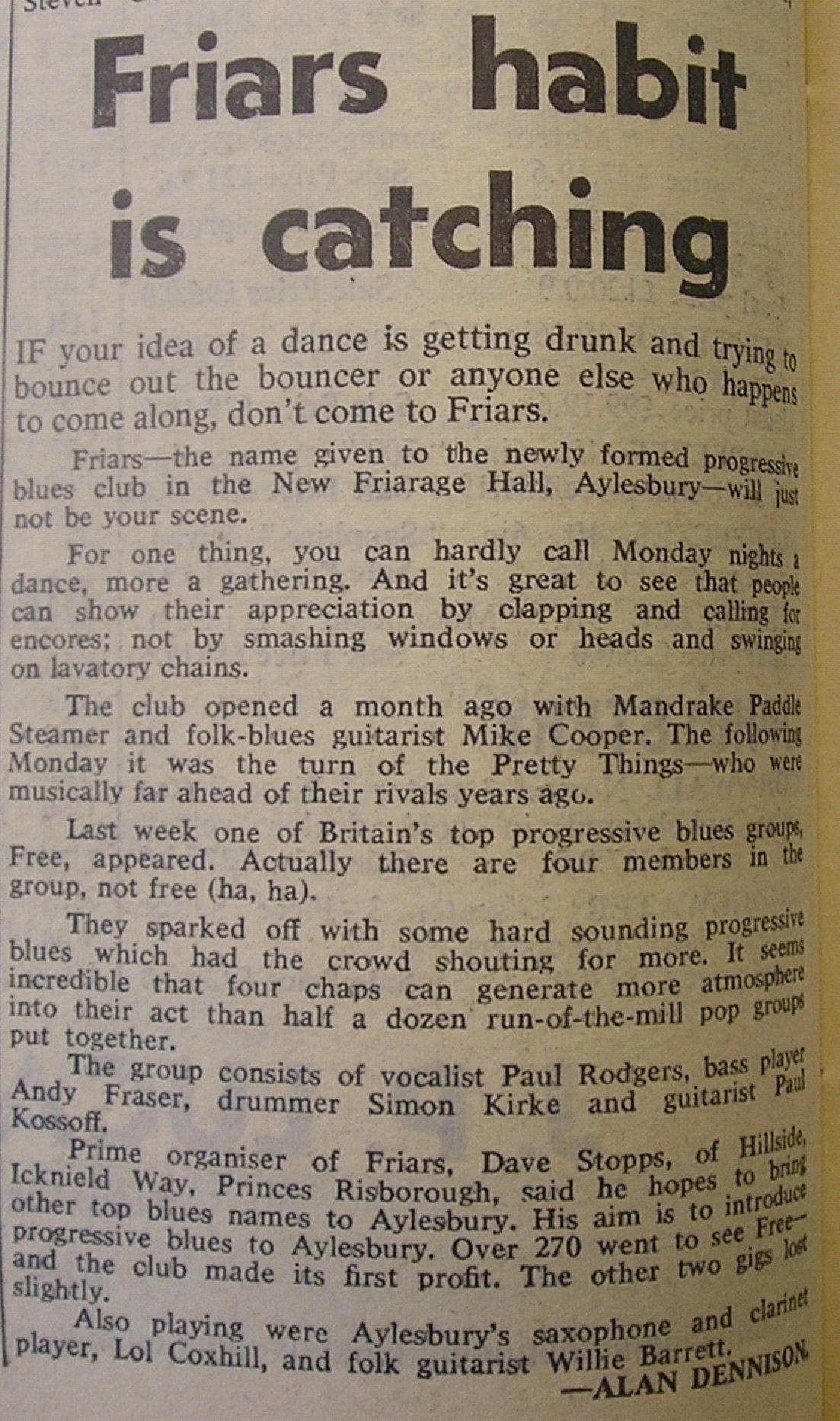 Andy Fraser, Free
I remember we used to really like playing at the Friars mainly because of the audience, which was always very supportive of us. Not being too big, the Friars was very intimate, so one felt a closer connection with the crowd. A great shame the Friarage Hall has been knocked down.
Simon Kirke, Free
I don't really remember too much that far back. Safe to say the club was a favourite of ours and I do remember the crowds were always good to us but other than that 40 yrs was a long time ago!
odds and trivia
This was
the first gig to return a profit for Friars.
what happened?
After Free split for the final time, Paul Rodgers went on, with Simon Kirke

,

to form the hugely successful Bad Company. Rodgers also formed The Firm with Jimmy Page in the 1980s and in addition to solo work went on to be the singer in a reformed Queen line up in 2005.

Andy Fraser stayed out of the limelight for a number of years after being in various bands, but returned to music with a new album in 2005 and told the Friars website in 2009 that he is working on another. Paul Kossoff died in 1976. Rodgers and Kirke in 2010 are part of the reformed Bad Company

Andy Fraser died in March 2015
official web presence
Paul Rodgers Official Site
Andy Fraser Official Site
Simon Kirke Official Site
sound and vision
Free - Be My Friend