A real Friars legend, Dave first trod the boards at Friars Dunstable in 1969 with Coloseum. He formed his own group named after himself and took Friars by storm with many sell out performances from 1974 - 1977 including the opening night of Friars Phase Three.
We caught up with Dave in Suffolk where he now lives and was proud to receive the award.
Dave Greenslade: I remember my times at Friars with happy memories and on behalf of Colosseum and Greenslade thank you for remembering our performances.
Dave Greenslade accepting the Friars Heroes Award, Bungay, Suffolk, July 2010
.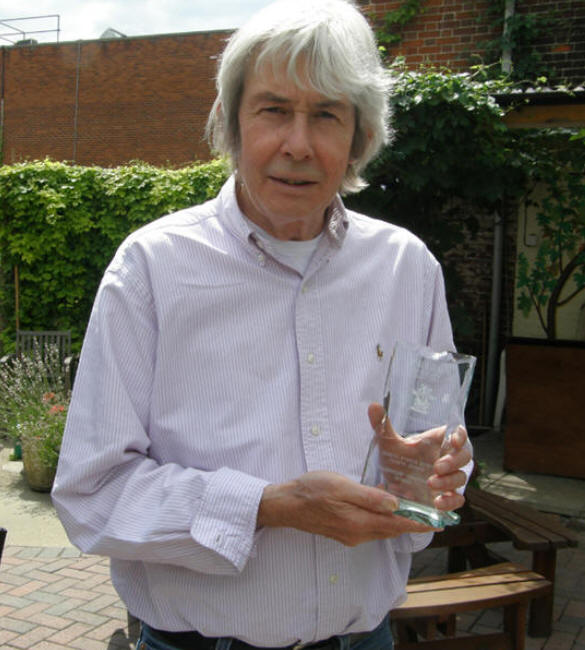 Picture: Mike O'Connor
History at Friars