Between the two Lindisfarne gigs at Friars in 1971 and 1981, the nucleus of that band formed Jack The Lad and headlined Friars Aylesbury six times which is no mean feat in itself and they were all full too. Sadly their amazing feelgood gigs never translated to record sales and they called it a day in the summer of 1977 ensuring that Friars was one of the last gigs they played on the farewell tour. Some of Jack The Lad returned later that year in Alan Hull's Radiator.
We were delighted to be able to add Jack The Lad to the Friars Hall of Fame in 2012
Ray Laidlaw accepted the Friars Heroes Award on behalf of the band.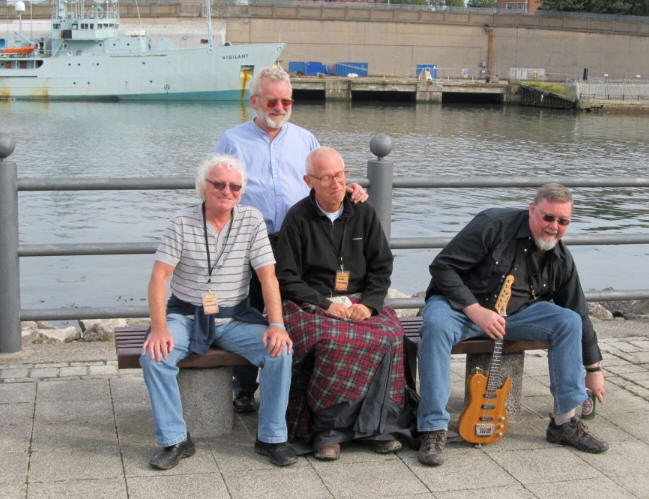 Picture: Ray Laidlaw
Jack The Lad's history at Friars