A real Friars legend, we've waited a long time to present Wilko with this award (on the original list!). He burst onto the scene in 1975 at the old Phase Two with Dr Feelgood and were so good, public demand got them back six weeks later. They effortlessly moved up to Phase Three in 1975 to a packed audience.
Wilko left the band in 1977 but returned to Friars headlining in his own right in December 1977. He returned to Friars in 1980 as part of Ian Dury and The Blockheads (with Norman Watt Roy of course and this has led to a long musical association)
We've waited a long time to see Wilko back on a Friars stage and it was worth it. Step up Wilko.
Wilko Johnson accepting the Friars Heroes Award, Friars Aylesbury, May 2011.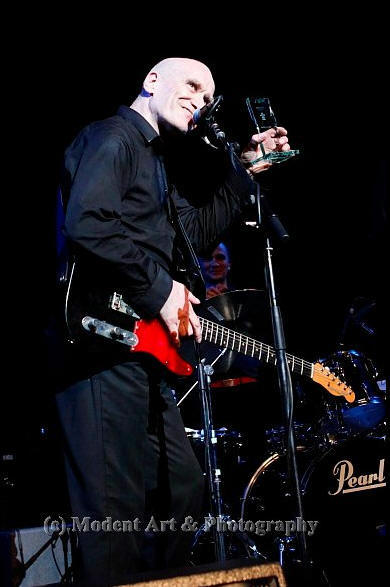 Picture: courtesy of Neale Wareham/Modent Art
Wilko's history at Friars