"Memories are everything apparently, and I have only great ones of the fabulous Friars." David Bowie, February 28th 2014
TOM PETTY 1950 -2017
We're just devastated about the loss of Tom Petty.
He only played Friars Aylesbury once on Saturday 18 June 1977, but to say it was special would be an understatement. As was often the case, Friars presented Tom Petty and the Heartbreakers at exactly the moment in their career where they were at the tipping point. Two days before the Friars gig they exploded on to the British scene with their single 'Anything That's Rock'n'Roll' on Top of the Pops.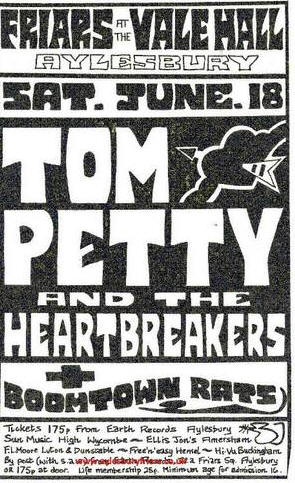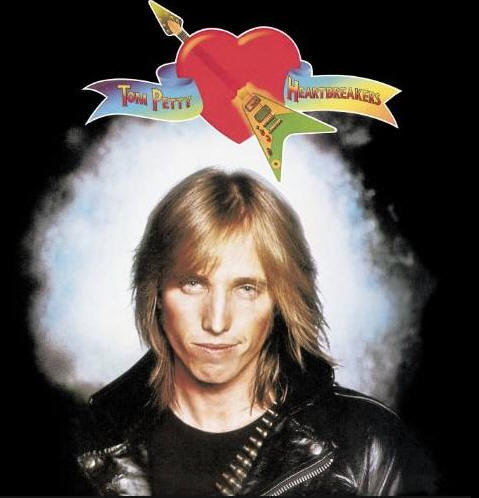 Petty and the band came from Florida and were heavily influenced by Dylan, The Byrds, Chuck Berry and American 60's music. This first UK tour came straight after their support slot on the Nils Lofgren UK tour with Friars being one of only a handful of UK gigs in June where the band were headlining.
David Stopps says "I remember this gig vividly. The support band were Bob Geldof's Boomtown Rats. I had to tell the Rats that their sound check had to be cut short as the Heartbreakers sound check had over-run and we had to let people in to the main hall. Geldof stood at the back of the group staring at me as if to say "Don't you tell us what to do". After the Rats sound check the band produced these huge banners which read 'Rats eat Heartbreakers for breakfast' which they fixed to the balcony all around the venue. The Boomtown Rats were 'competitive'. They stayed up for the Rats set but in the intermission they were told to take them down by the Heartbreakers tour manager.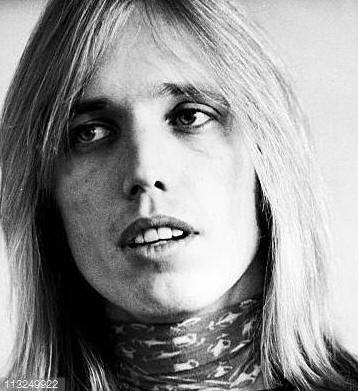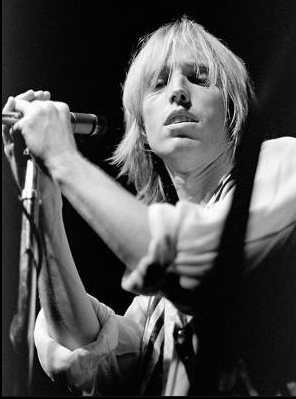 The Boomtown Rats went down well that night but when Tom Petty came on the Friars Aylesbury audience went in to overdrive. I remember Tom doing 'Strangered in the Night', 'Breakdown', 'American Girl', 'Anything that's Rock'n'Roll' and Chuck Berry's 'Jaguar and Thunderbird'. Afterwards I was with him in the Friars dressing room. He was in euphoric mood after the appreciative and wild reception he had just had from the Friars audience. I remember him saying to me 'Wow..they were ravenous.' "
Tom Petty's last show was at the Hollywood Bowl only a week before he died. I'm reminded of the words 'Better to burn out than fade away' and at just 66 so it was with Tom. He somehow personified the spirit of rock'n'roll. Later songs like 'Learning to Fly', 'Running Down a Dream', 'I Won't Back Down', 'The Waiting' and 'Free Fallin', will always be with us. If any of those songs come on the radio most people's reaction is to turn up the volume to as loud as you can get away with.
He was a true rock'n'roll legend and we still can't believe he's gone.
We'll miss him.
The Thin White Book now available to purchase
At last it's here!
The Thin White Book - A History of David Bowie and Friars Aylesbury is now available here from the Friars Aylesbury online shop - link above in menu or click this link. goo.gl/D6LbGf
If you are in the Aylesbury area you can also purchase the book from Rocky & Kook or Aylesbury Music, both in Temple Street, Aylesbury or
Deco Audio/Vicious Squirrel in Kempson Close, Aylesbury
(Avoids P&P charges).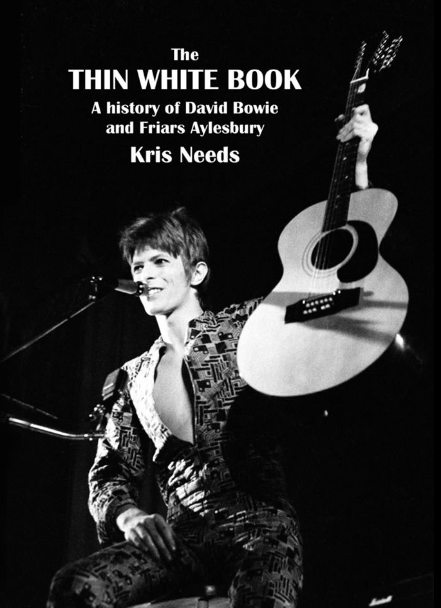 All proceeds from the book will go to the Aylesbury Bowie Statue fund. We still need to raise Ł65K to fully fund the project so every amount helps. The book is written by the legendary Kris Needs and also has contributions from Pete Frame, Robin Pike, Rick Pearce, Vivien Symons, Mike O'Connor and David Stopps. It contains some amazing Friars Aylesbury photographs by Michael Putland and Mick Rock as well as copies of the Bowie Friars newsheets, tickets, posters and contracts. Mick Rock's famous fellatio shot with Bowie and Mick Ronson taken at Friars Aylesbury on 15 July 1972 is included.
For those of you who received copies of the book through the Kickstarter reward packages, here is Kris Needs signing the books (in the same room and on the same sofa that he designed the iconic Friars original news-sheets including the Bowie ones)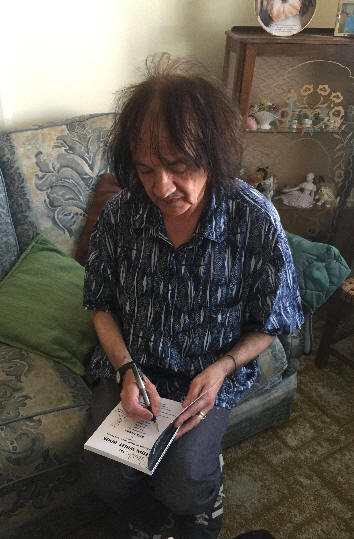 The Bowie Statue 'Earthly Messenger' will be unveiled under the arches in Aylesbury Market Square in March 2018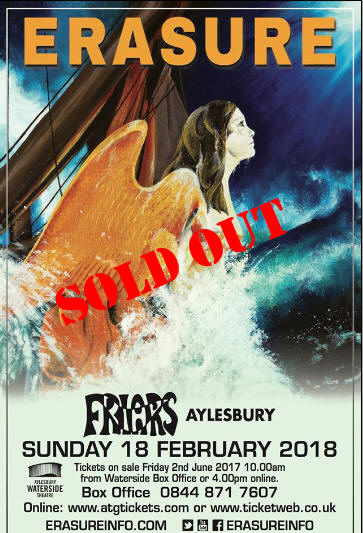 There is also a dedicated website which will be updated over the coming days and weeks