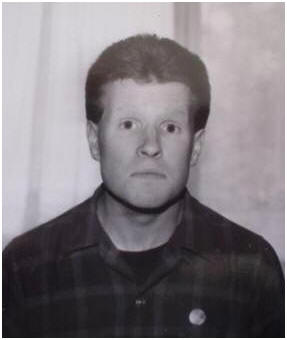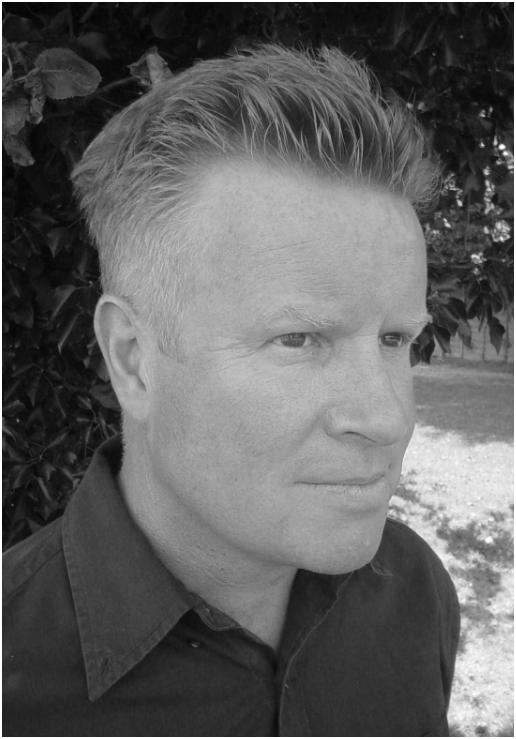 Simon Cheetham c 1980 and 2009 - Pictures: Simon Cheetham
The final side of the 1978 triangle at Friars on October 23rd will be local boys The Disco Students. Their main man Simon Cheetham is no stranger to Friars having been a member and also performed three times with three different acts, Heartbeat, The Disco Students and The Blood Oranges. He has been busy in the studio but had a chat with the Friars website ahead of the glorious homecoming....
Since we did this interview, we can confirm that Simon is planning to release a good old fashioned 7" vinyl single which will be available at the Friars gig......it is going to be a re-recorded I Met My Girlfriend At A Friars Gig (with the real David Stopps impersonating himself rather than Simon doing it) and the B side will be There's a Fire At Earth Records (which Simon talks about below)
Also since this interview, Graham Hocking to whom Simon refers, has passed away.
Friars Aylesbury Website: Simon, welcome to the Friars Aylesbury website. The Disco Students are back at Friars! It seems strange that all the bands playing Friars on October 23rd all made their Friars debuts in 1978, in fact SLF appeared two days before you when you played in Heartbeat supporting Ultravox. What do you remember of that time, the Disco Students formed after seeing Magazine at Friars in 1978 didn't you?
Heartbeat was before the Disco Students, I had been in the Haircuts, arguably Aylesbury's first punk group. That all went to pot and Heartbeat formed out of that and the remnants of local band Orthi who I am sure you remember. Orthi split and decided to embrace the new wave and asked me to join them. It seemed a good idea at the time but in retrospect it wasn't. They were very good musicians and I was fired up with new wave and punk and it didn't really work. Our second or third appearance was Friars and that Ultravox gig. I remember not being happy with the group within about about a week of starting. It sounded great on paper and lot of people in Aylesbury probably thought we were going to be big. I was flattered by being approached by these great musicians but it never going to work. I was disappointed with that gig. From that, Graham Hocking (drummer) and I put together the Disco Students and by the Magazine date (Dec 1978) people knew we putting the band together and at that gig we found a bassist and guitarist and we literally put it together at a Friars gig. Then the idea of the group really took off. The Haircuts was all about proving I could be in a group, before that the idea was impossible as you needed to be an ultra slick musician and punk came along and blew that off. Having Graham with me was a great attribute as he was a fantastic drummer and we got some great musicians together. We had the ideas, the look and had the trappings of not being a rock group. We were 'bookish' and anti-rock. A lot of bands did that, like the Postcard bands like Josef K and Orange Juice and then the likes of Gang of Four and Joy Division. A post-punk anti-rock thing. We added good lyrics. The idea of the Disco Students was to be in a group with people I would want to see and that's always been my stance. We got it together, it was good and we got it right. We played all over the country and we eventually played Friars two years later in 1980. David Stopps had asked us several times, but we were always playing all over the place. We played mad gigs, looking back on it. It might be Middlesbrough on Thursday, Swansea on Friday and then Lincoln on Saturday. But we picked up a following. We then released South Africa House which John Peel played and we got interest from Island Records. One of their bookers got us some really good gigs for six months and played The Marquee five or six times. We ere about to sign to Island and the A&R man went to Virgin. Virgin had a subsidiary indie label called DinDisc (home at that time to OMD and Martha and the Muffins) so our next two records were financed by Virgin. They liked the records, but spending so much time travelling we made rapid strides and levelled out for a little while. Some of the band got impatient and we started falling out. Once one original member leaves..... and then something trivial would happen and then I was left as the only original member.
The last gig with Graham Hocking was that Pauline Murray gig in 1980.
After that I was keeping the group together which was a bit of a battle.
In terms of your future, you weren't trying to be the local band having fun, you wanted to go for it and get that record deal...
It was never my idea to be the local group and do it for fun. The fun side was quite low down. it was a necessity to have to do it. We were quite a miserable bunch, misanthropic, it was the way we were. We took it ever so seriously. You see some bands who will go 'that was fun' but was so far from our philosophy. Stalinist people! There would be much bickering (laughs) if someone had the wrong shade of shirt! The songs were written in a certain manner and had to be performed in a certain way. Guitarists couldn't do any rock stances....(laughs)..sounds like something from North Korea! But that was how it was and that's how we wanted to push it forward. He didn't want to be like most local bands. Which is great when everyone's singing from the same hymn sheet.
Who knows...you could have been the successful local band before Marillion....
Who knows.....but I still cannot understand Marillion's success!
Controversial! I'm not saying anything at this point!
Neither should I probably!
They're not everyone's cup of tea possibly.
True, but now I am bit older I can say good luck to them.
And Pete Trewavas (of Marillion) was one of your band mates in Heartbeat!
Yes, he's a great musician. I've always had great musicians in my band. I always make sure of that. The current version of the Disco Students are great musicians and they 'get it'. Some people rehearse as expected and then in front of a crowd they think they're Ritchie Blackmore or something. Musicians have left me and I've have to lose some too for thinking they're Kiss.....!
Your third appearance at Friars in 1983 was as The Blood Oranges.
I should have kept the name (Disco Students) actually. I had two new musicians in the band and they didn't want to keep the name. In retrospect I should have been harder about it as it was a mistake. The music was alright but I lost my way a bit for a few years to be honest. They weren't the right people and what I should have done was have a break for a few years rather than constant writing recording and gigging. This was a compromise which was wrong.
Your ideals then were presumably the same with trying to get that record deal and the like?
As it is today, I still have the same ideas and ideals as thirty years ago which hadn't met with universal approval from record companies. It sound pretentious, but it is an art form. Other local groups thought it was a laugh which is a travesty. Without being too arty farty, it's important to be able to perform original music.
Seeing others not taking it too seriously must have been frustrating.
The rows...blimey, it's shocking looking back on it (laughs). It's the way it is. People in the band can understand the importance of it. We're not pissing about and all the songs we write are meant as proper songs,
So to The Disco Students 2009, you've got a band you're happy working with....your last appearance at Friars was 26 years ago, so how different is it?
I don't see myself by the pool in LA, but you have to be realistic. Of the 12 or 13 songs we will do at Friars, about 5 of them have been written over the last couple of years when I didn't have a band.
I know that today you've been in the recording studio, so at Friars we can expect some new songs as well songs like South Africa House?
Yes, and tracks from the first records. The rest of these I have written myself over the last two years. I've learnt, because I've had to, rudimentary guitar which is good enough to write with but not to play live. When we did Friars with Pauline Murray we (had by then) released all three records and the whole set was brand new written the previous month. South Africa House sold 1500 copies and people wanted to hear that and because we were so anti-rock, we didn't (play it).
Those 1500 copies would have got you in the chart today! Here's a mad idea for you. That 'I Met My Girlfriend At A Friars Gig' which we had on the website.....we should have an orchestrated internet word of mouth campaign like the Arctic Monkeys, and have the big internet hit of the autumn!
(laughs hysterically!)
Let's get The Disco Students that hit!
You'll find no resistance here! I've just written a new song.....There's a Fire At Earth Records. It's about going through the indie records A-E and then the prog rock.....the fire starts at Hairset next to Earth Records in their kitchen and burns through the indie stuff and Otway's back catalogue, it's work in progress!
That will be brilliant, because just like I Met My Girlfriend, it makes loads of local reference points.
Right from the early days I had songs about Aylesbury and Princes Risborough - it was the write what you know thing. We had a song on Rough Trade recently.....they picked up on 'I've Never Been On A Rough Trade Compilation' and that's what it ended up on! The song writing is not crazy things about jesters in hats but more mundane things about things that happen in life. The Rough Trade thing was about being in the flat above the shop. And I did meet my girlfriend at a Friars gig.
People will love it as most people will have bought their Friars tickets from Earth Records in the old days!!!
There's a line in it about the Friars tickets being in ashes and the firemen being sorry they couldn't save anything by The Clash! It's like being a diarist and things are changing so fast in Aylesbury.
It's not the first time you've made local reference points though....you did 'Do You Remember Longwick' on the Aylesbury Goes Flaccid local compilation from around 1978.....
That song was a recorded commentary on The Haircuts' (and my) first ever gig in December 1977 when I was 18. There was a riot ! So my style of writing goes all the way back!
As well as the music, you write books as well.....
Yes, I have written a couple of books too about football. Gladys Protheroe, Football Genius and Well Up For It, a hooligan spoof. (They're available on Amazon). I also paint under the name of the Timid Proud One and I also perform as Buggers Muddle.
So you're an author, a painter and still the budding pop star! What more could you want!
I was in David Stopps' offices when he first heard I Met My Girlfriend....and he heard the start and said "that's me isn't it?" and fell around laughing!
He has always been very supportive of me.
Yes he has been. We're all looking forward to seeing you on October 23rd!
Pleasure!
Disco Students official MySpace
This interview and its content are © 2009 Mike O'Connor/www.aylesburyfriars.co.uk and may not be used in whole or in part without permission.