It's been 29 years since Marillion's last gig at Friars and that as it turned out was the last Friars Aylesbury concert for 25 years. That Marillion gig sold out as did this in a much bigger venue, the love for this band ensuring that for the homecoming, people attended from all over the UK and Europe. I don't think I have ever seen a sold out Friars gig where the bars remained empty during the main band's set. This was Marillion's ninth Friars gig from unknown but promising locals in 1981 to the hugely respected band they are now.
Marillion may have changed since they last played Friars but what hasn't changed is the sheer devotion of a unique fanbase who have kept the band not only going but have changed the landscape of how bands and fans can work with each other.
A 2hr 20min set with numerous encores and the band kept their promise of doing something special for Aylesbury. Cue final encore of Garden Party and Market Square Heroes. It was 1983 for 15 minutes.
Great set from Jacob Moon too who was very well received. Aside from a great version of Peter Gabriel's Come Talk To Me and his own material, did our ears deceive us or did he do Kayleigh? Must be the first time the support artist has covered a song by the headlining band!
This was a gig which truly encapsulated the marriage of fans and music and showed Friars at its very best.
THE SETLIST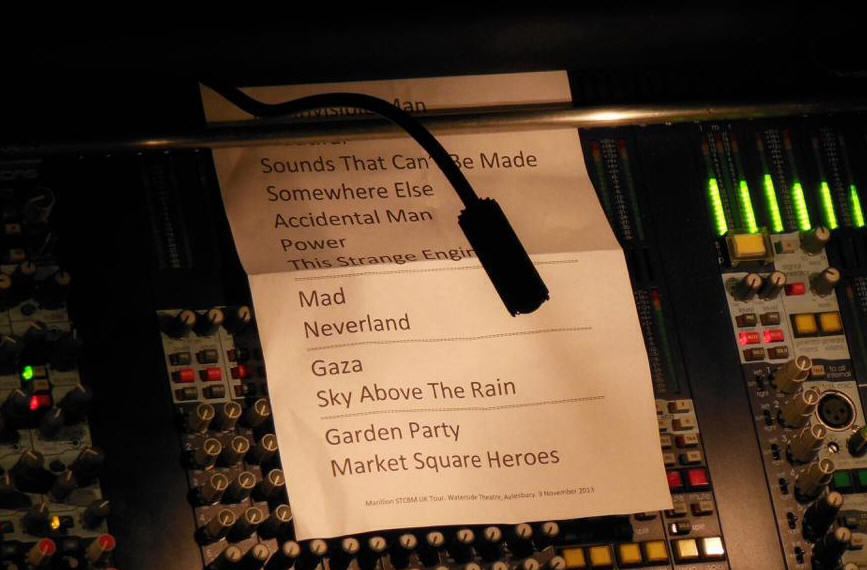 Photo: Joanne Tyrrell
THE FANS
Some of the feedback we've had!
The webmaster:
I've seen Marillion since they were the up and coming local band playing the local pubs and securing a coveted slot of supporting, in this case John Martyn, at Friars. To think that 32 years on from first seeing them, selling out Friars in advance again and drawing such a fanatical support really is something. A great set of new, old and at the end a special Aylesbury really old encore had everyone drooling. A phenomenal set by anyone's measures.
David Stopps' review (used by permission)
It's been 29 years since Marillion played Friars Aylesbury, and what a homecoming. They first played Friars as a local support band in 1981 and then played a further 7 times which culminated in the final Friars show of the eighties in December 1984. After that Friars went dark for 25 years.

The show last night was the first Friars Marillion show in the Steve Hogarth era and to say it was special would be an understatement. It was a 1700 sellout and it's difficult to describe in words the love in the room. The band played as though their life depended on it and the audience responded creating that electric Friars atmosphere of old. The band even indulged me with the classic Friars warm up tracks'The Dubious Circus Company' (Clifford T Ward), 'Quite a Party' (The Fireballs) and Sandy Nelson's 'Let There be Drums'.

Aylesbury is the band's home town and as a special treat they encored with 'Garden Party' and 'Market Square Heroes'. 'Market Square Heroes' was the second song to have been written about Aylesbury's Market Square, the other being Bowie's 'Five Years'.

At the end in the dressing room we presented them and their devoted manager Lucy with Friars Heroes Awards - they thoroughly deserved them. Thank you Steve, Pete, Mark, Steve and Ian for an unbelievable night. Lets do it again….and don't let's forget just how powerful this music is. Will 'Gaza' make a difference to the plight of innocent children in war zones? Yes it will…..it will.
Nik Gibson's review (used by permission)
From a personal point of view this was a gig I really wanted to attend, due to a series of odd incident and bad weather chances of myself attending really lay in the lap of the gods. Tickets were like gold dust eagerly snapped up by fans from around the world as well as the faithful from Aylesbury.

At the eleventh hour I was offered a ticket which took less than a millisecond to decide upon, in less than two minutes I was in the car and hurtling towards Aylesbury.

The excitement about the upcoming gig was evident outside, though entry was a wee bit confusing for some. The Waterside Theatre destined to show off a "home produced" band who hadn't performed Friars in almost three decades, far too long in my opinion, there were queues of happy faces demonstrating an eager anticipation... Stories of when they last saw Marillion and which version was better

I took my seat (right above the mixing desk) and witnessed a terrific solo support act, Jason Moon. A Canadian who played his own material along with some cleverly done arrangements of cover songs, including Kaleigh and Subdivisions which came across very well with the crowd.

Then the moment came the familiar Friars theme tune of Clifford T Wards The Dubious Circus Company, followed by David Stopps introduction, the crowd was now at boiling point… ready to explode!
Enter Stage right Steve Rothery, Mark Kelly, Pete Trewavas, Ian Mosley, and Steve Hogarth, AKA Marillion...
I have never witnessed an ovation like that after only one number, and I have attended many gigs over the years,
It was a sheer listening pleasure to be able to hear clearly the lyrics of every song that was played, and another observation was that I had to listen hard to pick out a single instrument which is a good sign that the levels for each instrument was absolutely spot on... well done the sound engineer!
Steve Rothery's guitar playing was nothing short of exquisite, equally matched by Pete Trewavas' bass technique, Mark Kelly's keyboard was beautifully not over the top, with Ian Mosley thumping the tubs as the perfect engine room for the band, with Steve Hogarth crystal clear vocals this all combined to make one hell of a nights entertainment.
Not for many years have I seen three encores, but it was worth it. I'll have Market Square Heroes ringing in my ears for a while...

Only a couple of notes to add...
Guys, don't leave it for another twenty nine years....
and other bands should take note this is how live music should be produced when everything can be heard and the vocals aren't drowned out by the instruments....
There is a thriving Friars community on Facebook with hundreds of members!
Here's a selection of comments:
Was a fab night and what a finish with MS heroes.
and a very enjoyable evening it was! Thanks all involved. Invisible Man was epic
Have followed Marillion since 1979 and see them at least once a year - this has to be up there as one of their top gig
Blew me away, fantastic night, superb venue, more please soon x
THE GALLERY
All pictures as noted: Special thanks to Barry Rivett and Joe Stopps
EVEN MORE! - see Joe Stopps' FULL brilliant gallery
EVEN MORE! - see Barry Rivett's FULL brilliant gallery
EVEN MORE! - see Neale Wareham's FULL brilliant gallery
EVEN MORE! - see Mark Jordan's FULL brilliant gallery
Jacob Moon who played a very well received set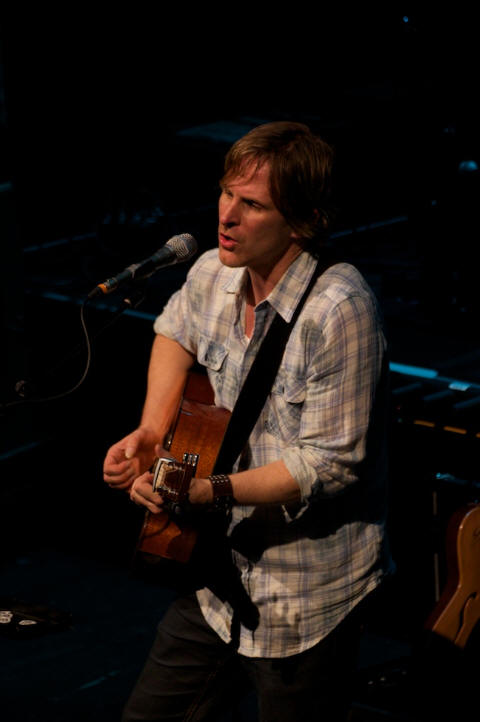 Photo: Joe Stopps
A full expectant Waterside waiting for the moment to arrive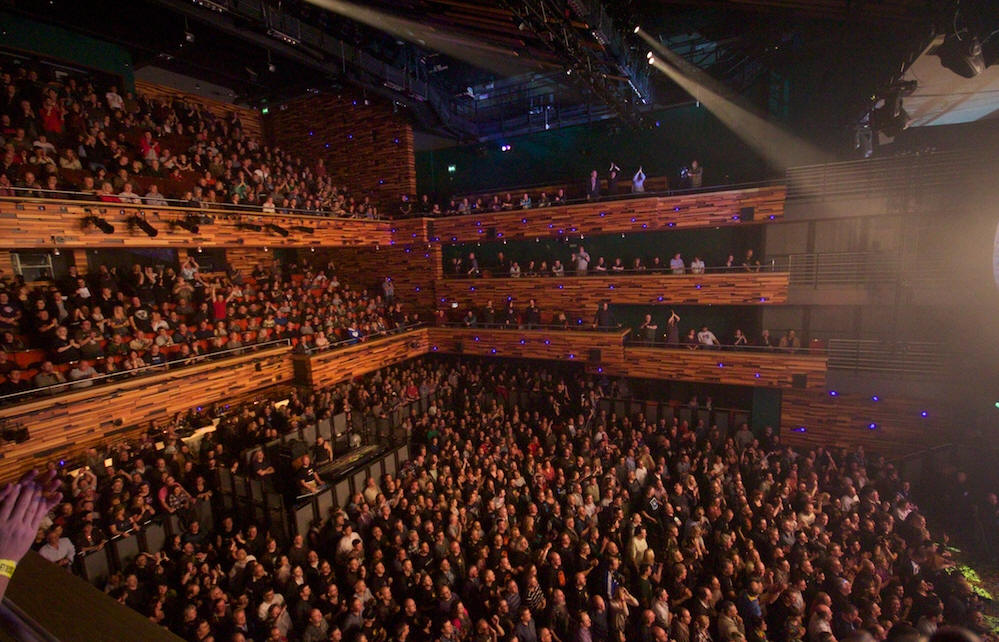 Photo: Joe Stopps
And it did arrive when David came on stage and introduced Marillion for the first time at Friars since 1984. This was their ninth appearance.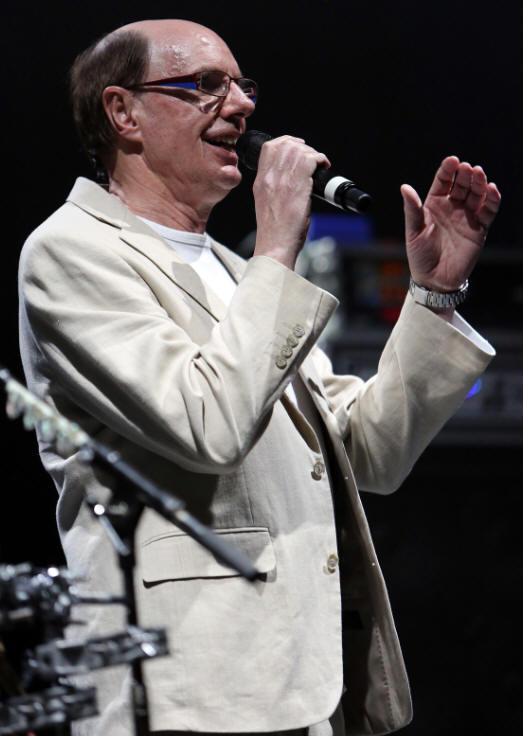 Photo: Barry Rivett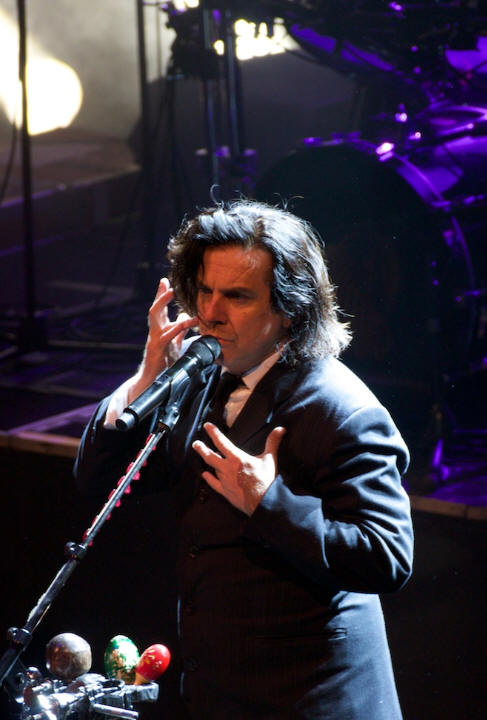 Photo: Joe Stopps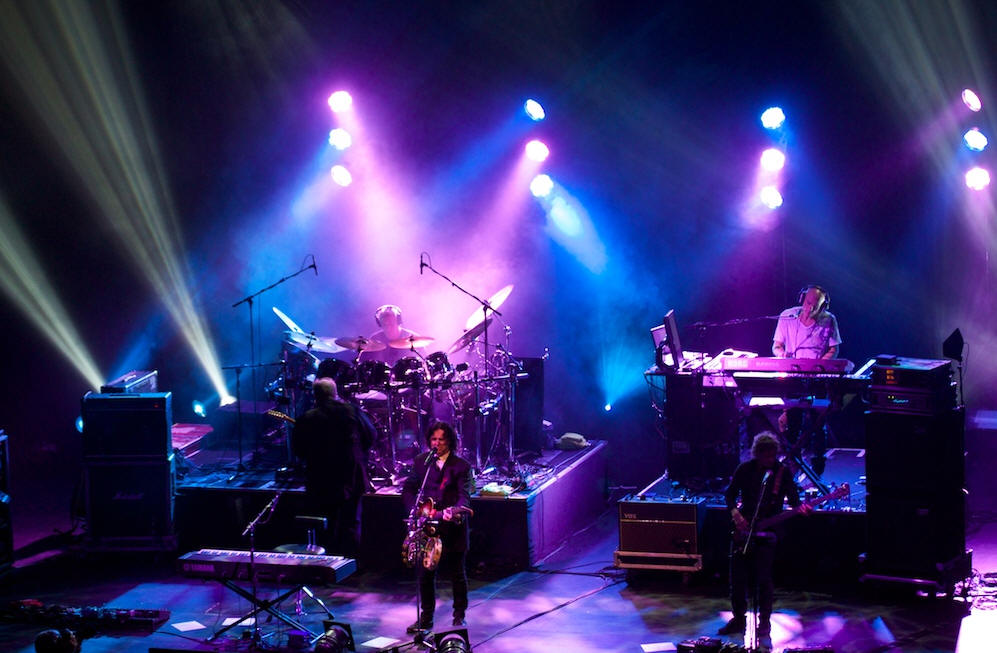 Photo: Joe Stopps
Photo: Joe Stopps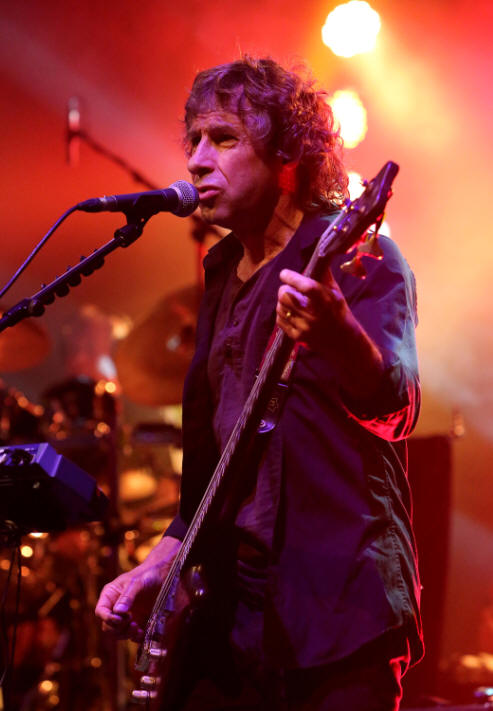 Photo: Barry Rivett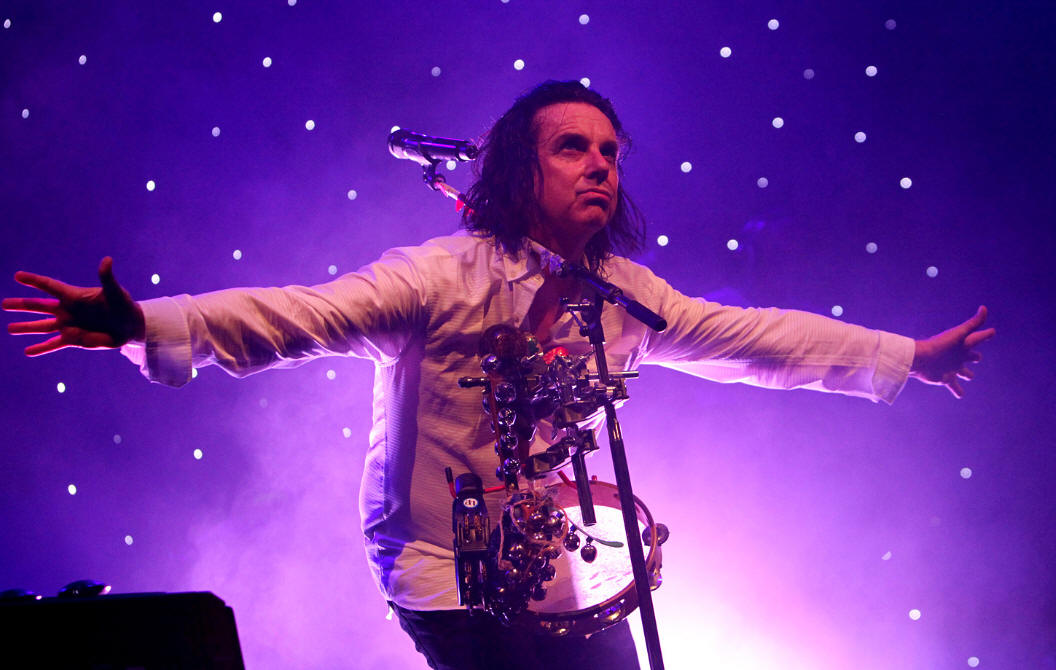 Photo: Barry Rivett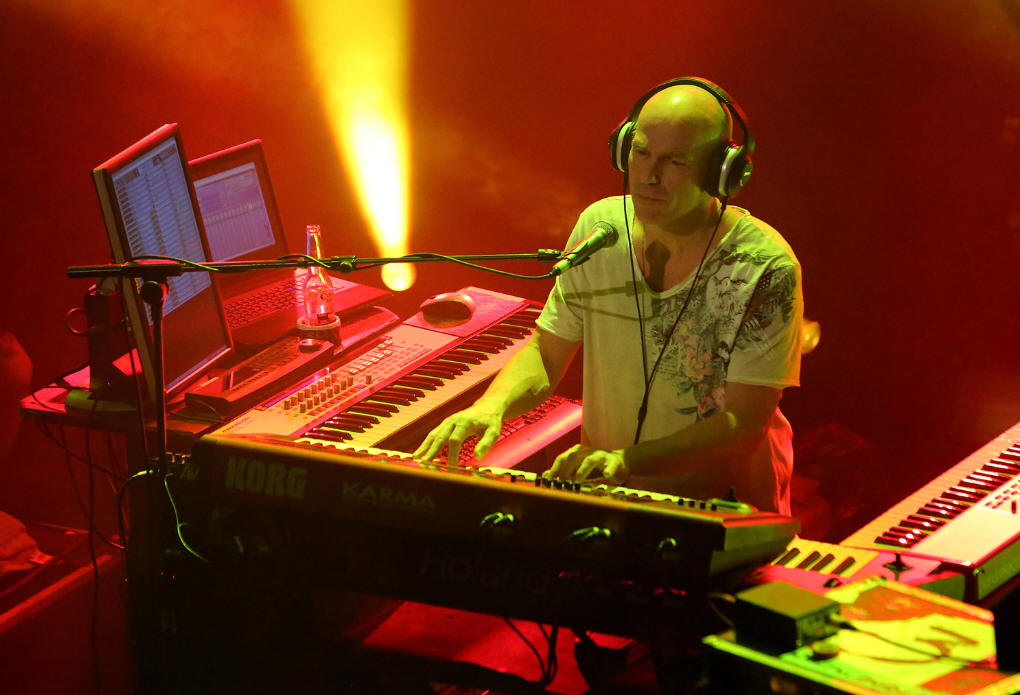 Photo: Barry Rivett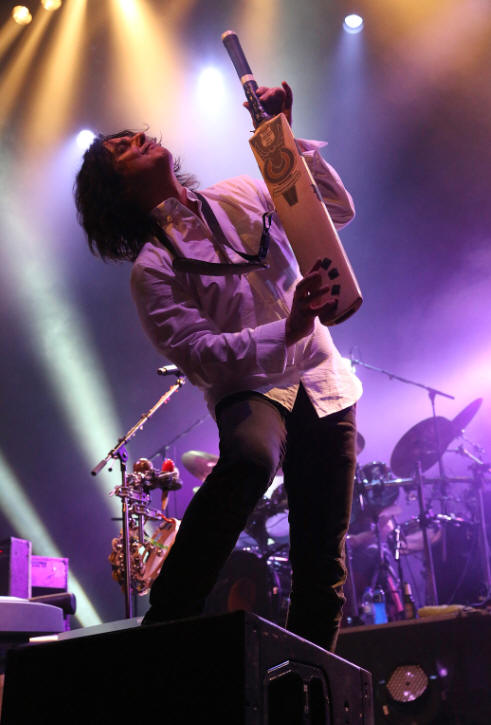 Photo: Barry Rivett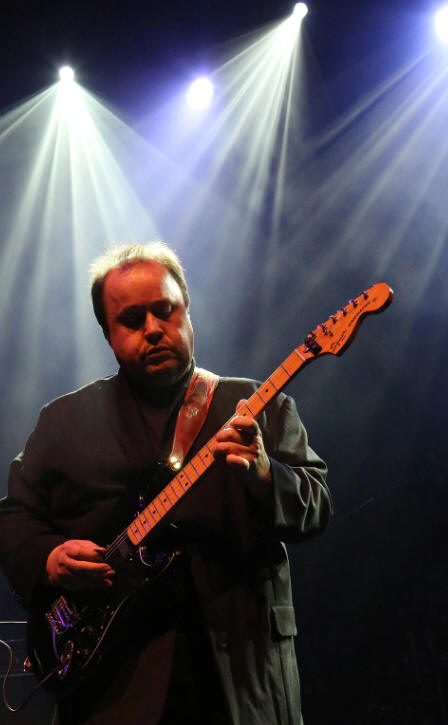 Photo: Barry Rivett
The joy and ecstacy of one of the great Friars gigs.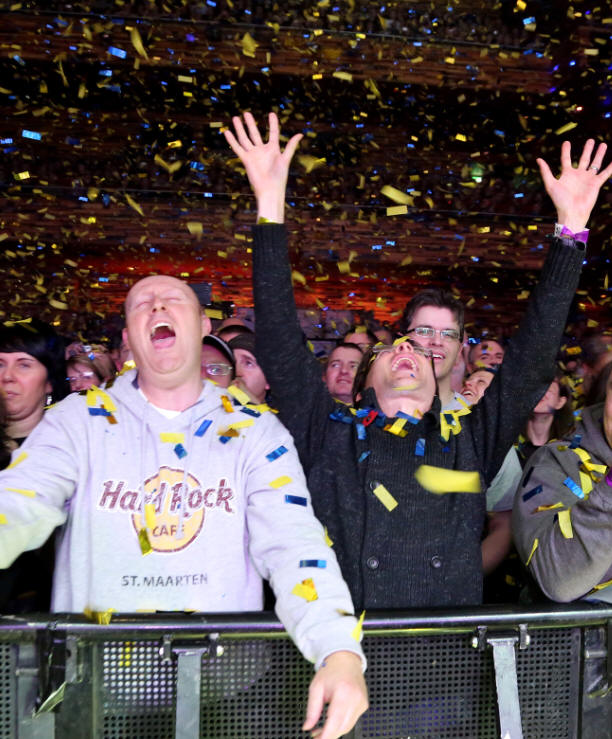 Photo: Barry Rivett
The band received very special Heroes Awards joining a very select band of artists who have received two awards. We also awarded the wonderful Lucy Jordache, Marillion's long time manager.
Aylesbury is still reverberating from that epic Friars Aylesbury Marillion gig last Saturday. We gave each member of the band a Friars Heroes award at the end of the night and also a special award to the bands devoted manager Lucy Jordache who made everything work so well. On the FA Heroes awards we put the dates that the recipient played Friars in the past as well as the current date. It was Steve Hogarth's first Friars appearance (and what a stunning appearance it was!) so he had 9th Nov 2013 on his. Each of the others was different as each member of the band had appeared at different times. Ian Mosley's award included his appearance at Friars with Daryl Way's Wolf on 3rd Nov 1973 as well as previous Marillion shows on 29th Dec 1983 and 22nd Dec 1984. Mark Kelly's award included those Marillion dates plus Marillion dates on 20th Feb 1982, 19th June 1982 and 18th March 1983. Steve Rothery was the only member of the band to have played all the Friars Marillion dates so in addition to the above, 29th May 1981, 1st August 1981 and 31st Oct 1981 were engraved on his award making 9 Marillion shows in total plus his amazing appearance with Steve Hackett at Friars Aylesbury in May of this year. It's been many years since Friars has experienced a standing ovation for a guitar solo but that's what happened last Saturday after Steve's solo in 'This Strange Engine'. The award that proved the most difficult to engrave was that for Pete Trewavas who has played Friars no less than 11 times.
Five times with Marillion, three times with Orthi (20th Sept 76, 23rd Dec 76 and 19th Mar 77), once with the Robins (23 dec 77),once with Heartbeat (14 Feb 78) and once with The Cameras (23 Feb 79).
Marillion are at the heart of what Friars is all about. Here are pictures of the band with their awards and the lovely Lucy receiving hers. At the end of the evening as the gear was being loaded back in to the truck I was reminded of Jackson Browne's 'The Load Out'. We wish Marillion love and success…they thoroughly deserve it.