related friars history (click on date)
Osibisa Saturday January 1st 1972 Saturday January 7th 1978
setlist
band line up
Osibisa
Teddy Osei (sax) Sol Anmarfio (drums) Spartacus R (bass) Robert Bailey (keys) Mac Tontoh (trumpet) Wendell Richardson (guitar) Lasisi Amao (percussion/sax) Darko Adams
gig poster and flyer (click to enlarge flyer)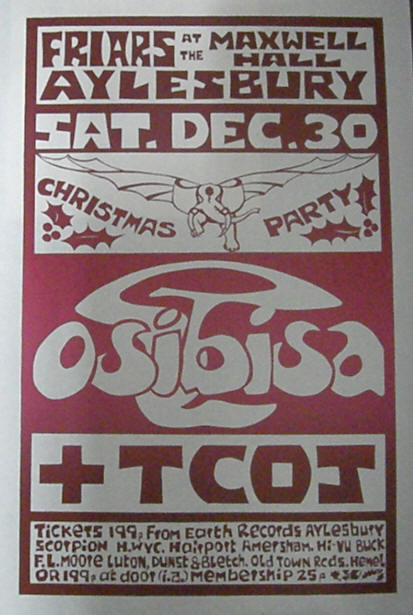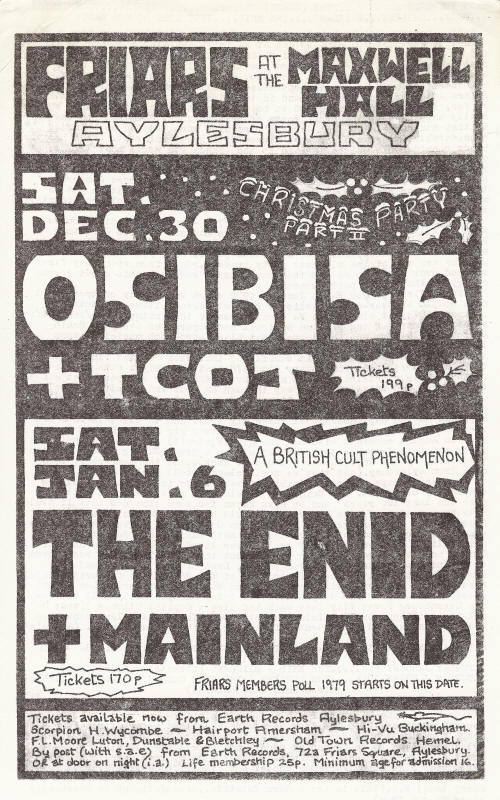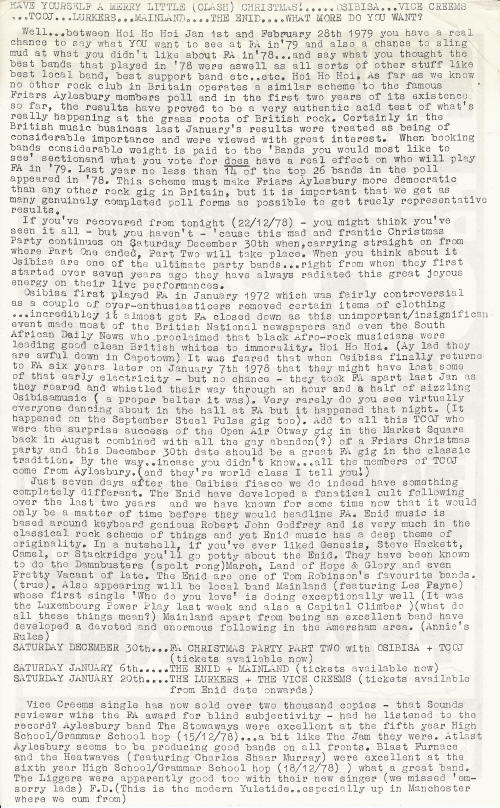 ticket

memories
Teddy Osei, Osibisa
One of the favourite venues for Osibisa in the early 70's was Friars Aylesbury.
The vibes was so great and lots of fun to perform to wonderful live music lovers.
I remember at one summer gig at Friars the place was jamming hot and the band
was in one of their cosmic heights that resulted in some of the fans took their clothes off and danced naked. That was the magic of Osibisa and Friars.
Will always remember this.
press cuttings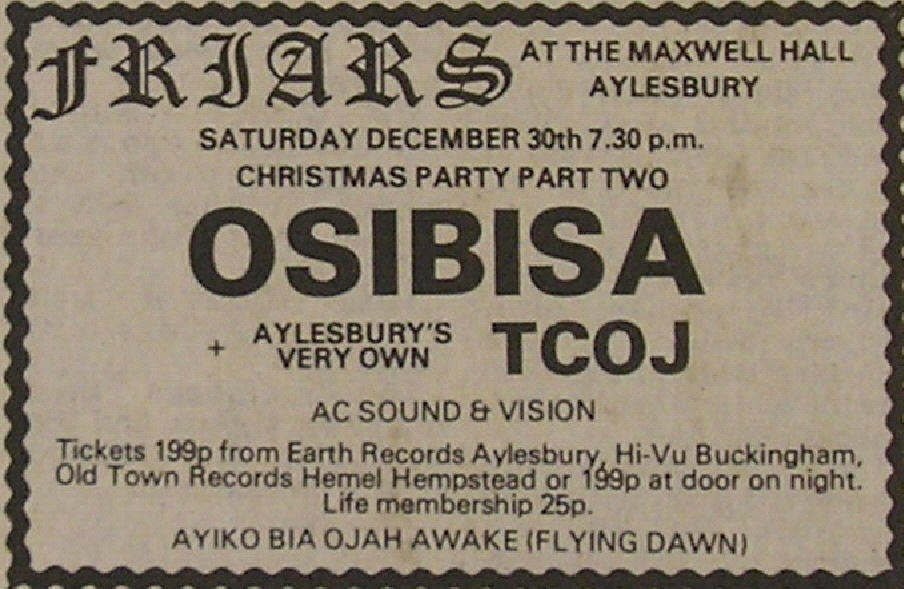 what happened next
Osibisa
Went on to have hit singles in the 1970s and continued to tour, playing Friars twice in 1978. In the 1980s, Osibisa concentrated their efforts on promoting younger artistes in Ghana and occasionally reformed. Osisbisa still play today headed up by Osei and Anmarfio. Darko Adams died in 1995 and Tontoh died in 2010
odds and trivia
Their second album, given they had had hit singles, didn't do as well as the record company hoped for. A bit of market research suggested the probem may have been the album cover which featured the band's faces so the album cover was changed
official web presence
Osibisa official site
sound and vision
Osibisa - The Warrior
TCOJ - I Found Love On The Disco Floor