Free outdoor gigs
As you may have seen elsewhere on this site, Friars, in conjunction with the local Council, put on three open air gigs of which the final one has never been forgotten by the 20,000 who attended
Gig details for Rabans Rock 73
With the help of Friars, the local council decided to put on a free festival featuring the best of the local talent and a name headliner. First time round it was South Africa's Jo'Burg Hawk.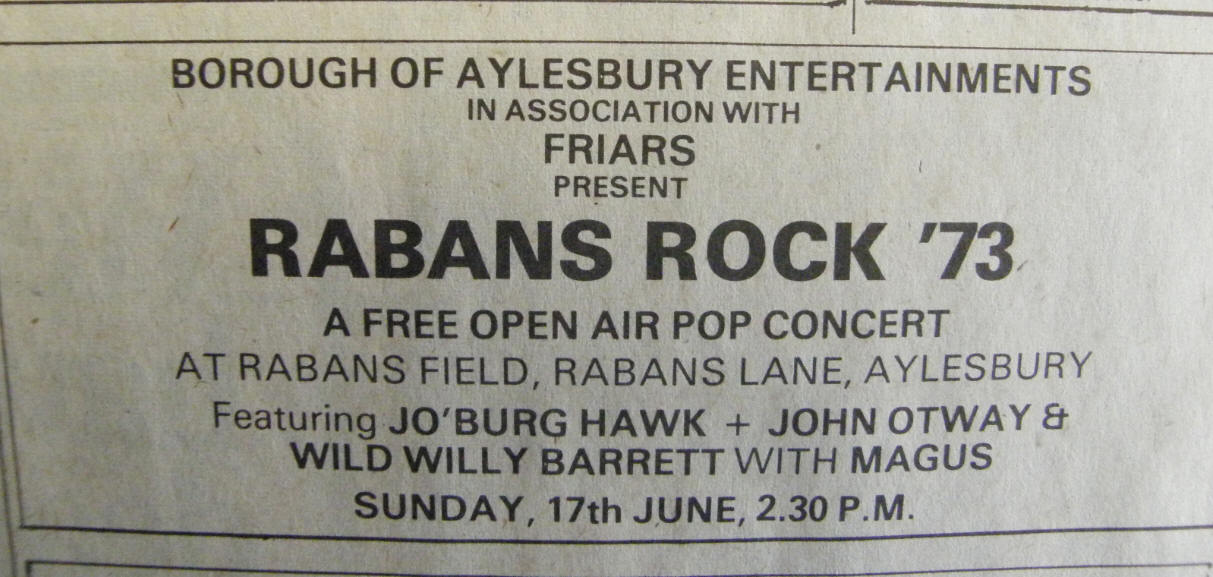 Gig details for Rabans Rock 74
Second time round in 1974 saw Palace, Druid, Avalon and Aj Webber perform before the gig was headlined by Capability Brown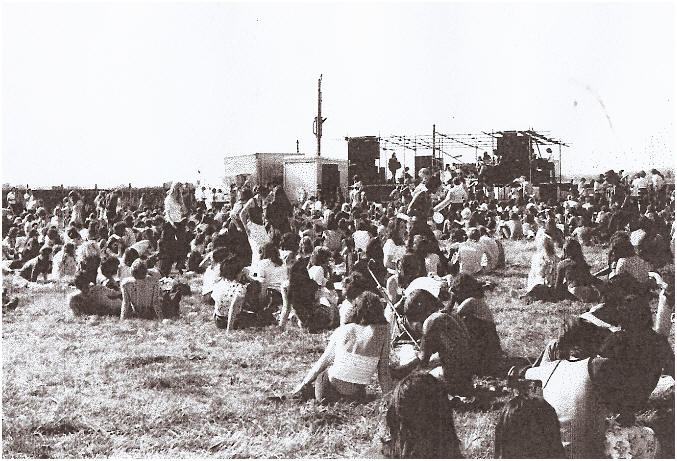 Gig details for Open Air Otway 78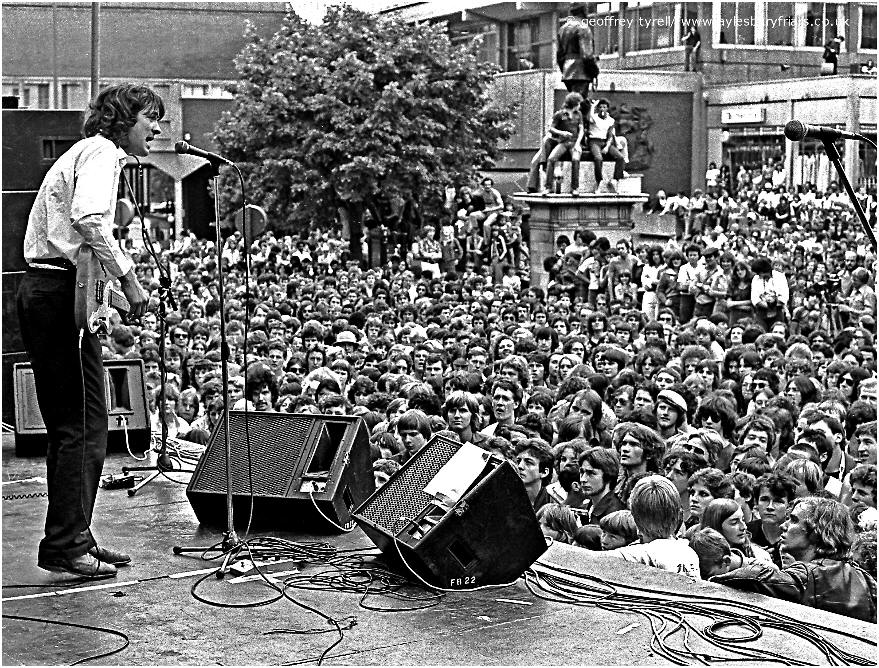 "Let's make this the big one for Otway" he used to say and this was Friars biggest ever gig. David Stopps wiped his schedule clean (no other Friars gigs took place in August 78) to ensure this massive open air gig in Aylesbury's Market Square on Sunday August 13th went without a hitch. In the end, the crowd was estimated at anything up to 20,000 and the weather held out.
The plan was to make a film documentary about Friars but Central decided the Otway story was too good to miss and Otway - Stardust Man was broadcast throughout the ITV regions in late 1978.
More photos from this gig 1 Photos from this gig 2