related friars history (click on date)
The Police Saturday 16th July 1979
Curved Air (Stewart Copeland) Saturday August 7th 1976 Saturday October 30th 1976
Kevin Ayers (Andy Summers) Saturday July 17th 1976
setlist
Voices Inside My Head; Message in a Bottle; Every Little Thing She Does Is Magic; Spirits In The Material World; Hungry For You; When The World Is Running Down; The Bed's Too Big Without You; De Do Do Do, De Da Da Da; Demolition Man; Shadows In The Rain; Bring On The Night; Driven To Tears; One World; Invisible Sun; Roxanne; Don't Stand So Close To Me; Can't Stand Losing You; So Lonely
band line up
The Police
Sting (vocs/bass) Andy Summers (guitar) Stewart Copeland (drums
gig poster and flyer (click to enlarge flyer)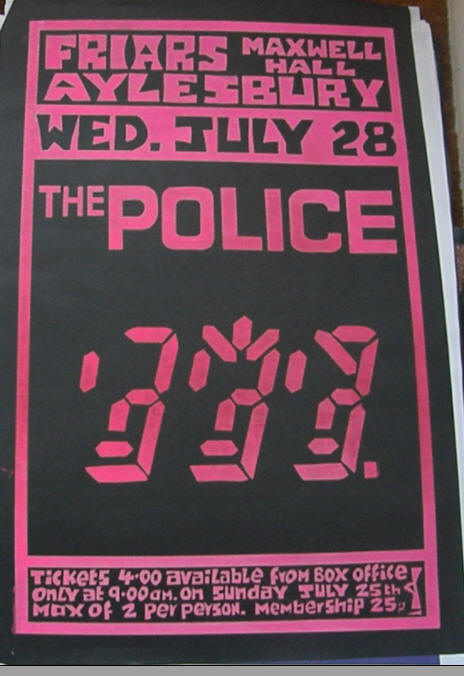 ticket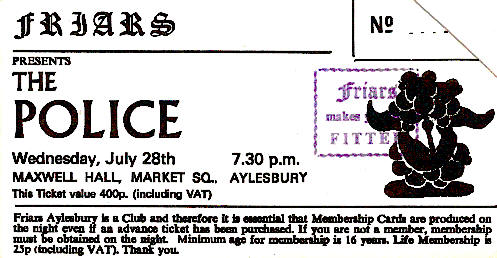 memories
Webmaster
The queue in the cattle market for tickets to see one of the world's biggest bands (by then) was as much an event in itself with great camaraderie and not long to wait with the gig three days after going on sale. The gig was a triumph and saw Sting in playful and lippy form with sarcastic references to the Bodymist ad where he got stitched up and introducing Andy Summers as his mystery blonde for the benefit of Daily Mail readers. Musically it was great too.
The log taken by Friars organisers to prevent queue jumping in the cattle market. The webmaster is in there.....are you?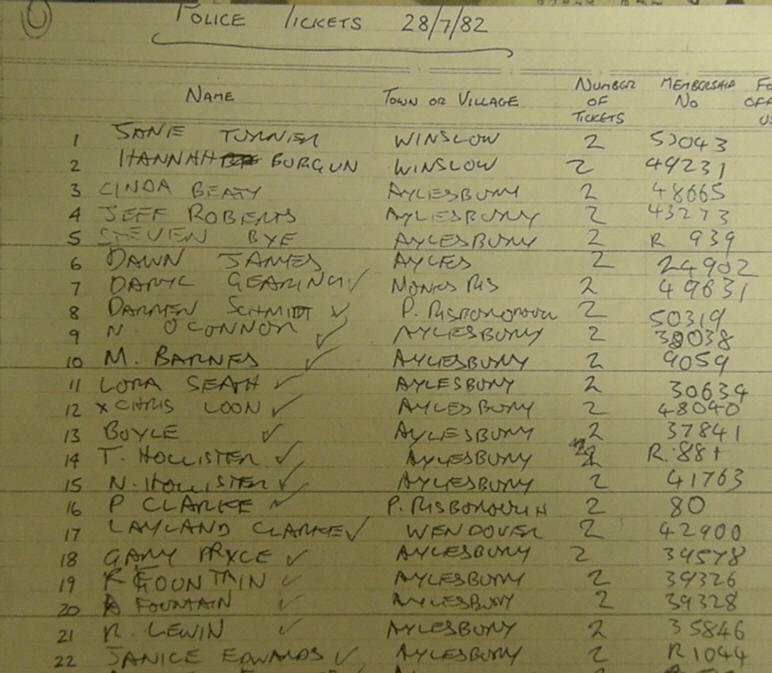 press cuttings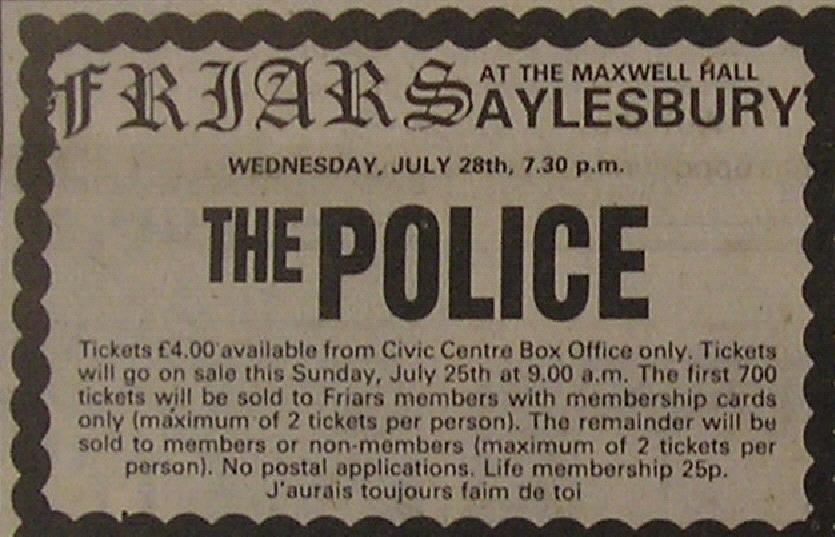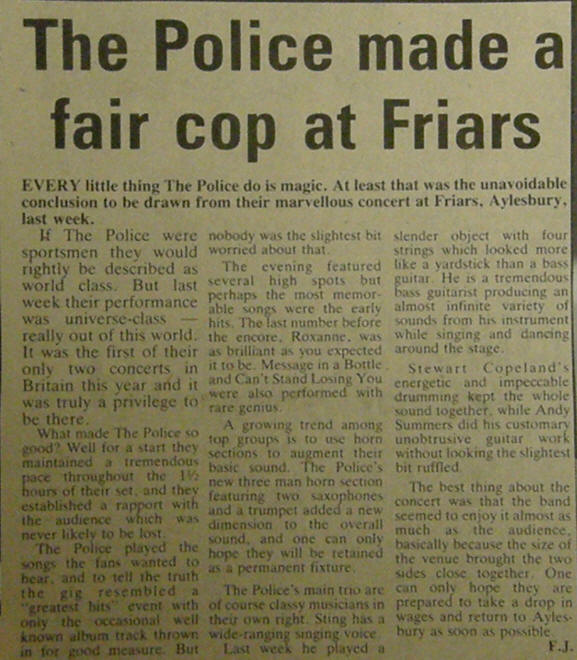 what happened next
The Police subsequently went on to become one of the world's biggest bands. They played this Aylesbury gig at very short notice in July 82 as a warm up to their huge Gateshead Stadium gig resulting in an all night queue in Aylesbury Cattle Market. By 1984 the band had effectively split and played their last gigs in 1986. Sting went on to have a hugely successful solo career. Apart from playing at each others weddings spontaneously (and still arguing judging by the Behind the Music programme), they reformed in 2007 and went onto play the UK's biggest arenas and Stadiums. In 2008 they played their last ever UK gigs at the Isle of Wight Festival and Hyde Park.
odds and trivia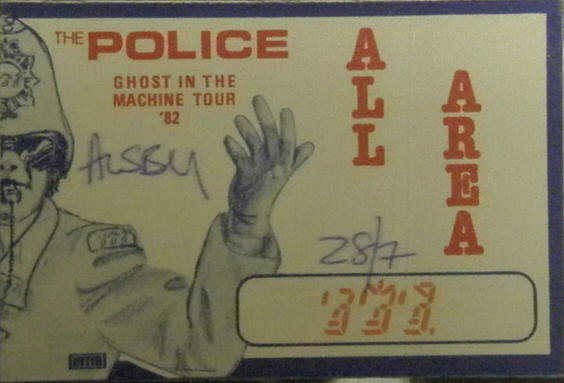 official web presence
The Police official site
Sting official site
Andy Summers official site
Stewart Copeland official site
sound and vision
The Police - Everything Litte Thing She Does Is Magic (a couple of days after the Friars gig)