related friars history (click on date)
No related gigs
setlist
Probable setlist:
Love Song; Changeling; 30 Frames A Second; Premonition; Sweat In Bullet; I Promised You A Miracle I; King Is White; I Travel; Celebrate; The American; Sons And Fascination; Room; I Promised You A Miracle II
band line up
Simple Minds
Jim Kerr (vocs) Charlie Burchill (guitar) Michael MacNeil (keys) Derek Forbes (bass) Mel Gaynor (drums)
`
gig poster and flyer (click to enlarge flyer)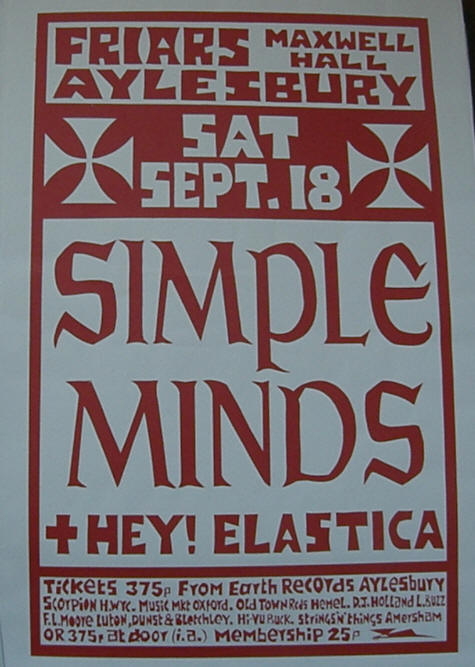 ticket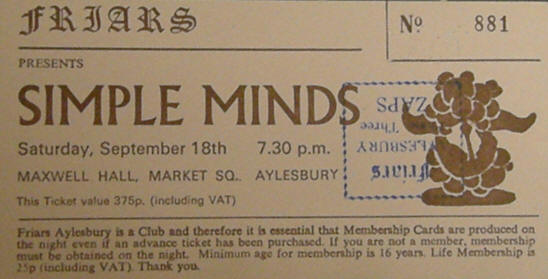 memories
press cuttings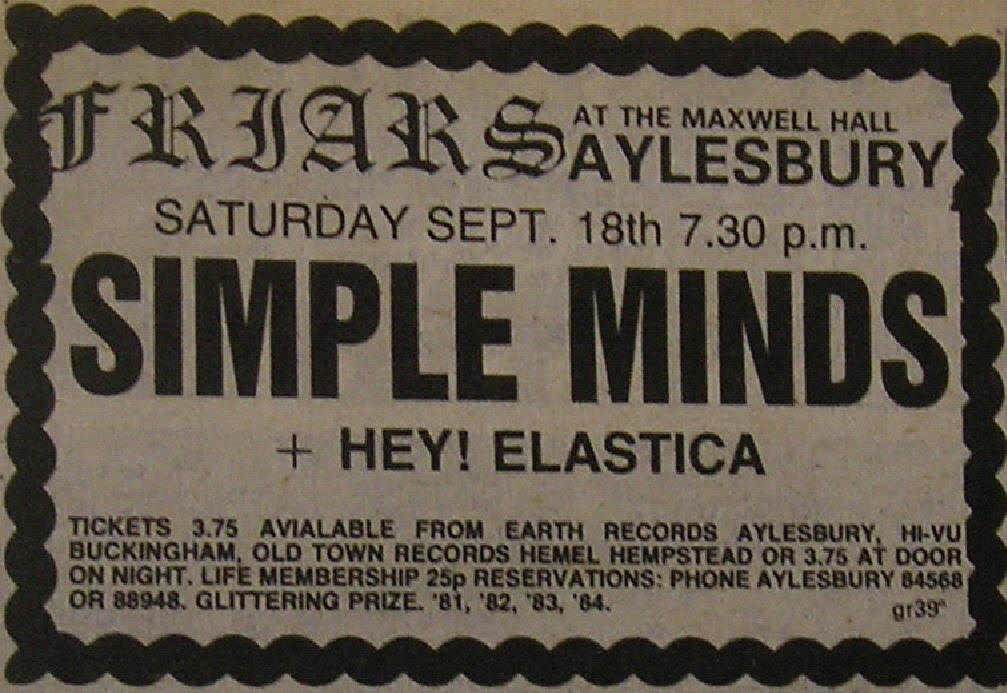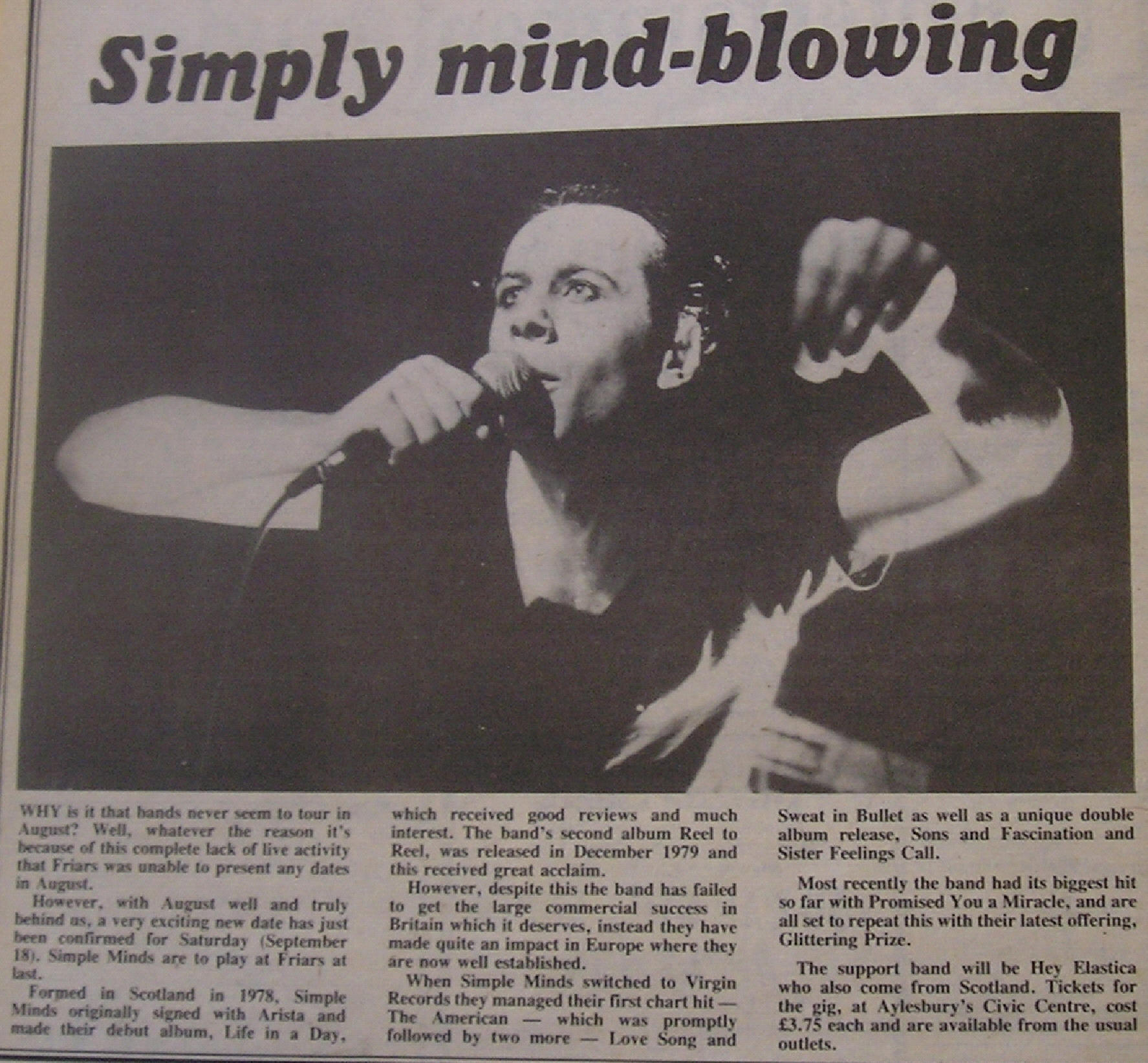 what happened next
Simple Minds It wasn't long before Simple Minds were filling stadiums having a huge success in the US in 1985 with Don't You Forget About Me. They continue to be successful. MacNeil surprisingly departed the band in 1990. Kerr and Burchill have been the core of Simple Minds from the beginning and in 2008 they tour

ed

the UK arena

s

on Simple Minds' 30th anniversary tour. In 2012 they toured the UK performing from their first five albums and still play big venues

Hey! Elastica were no relation to the Elastica hitmakers of the 1990s.
odds and trivia
official web presence
Simple Minds official site
sound and vision
Simple Minds - Love Song
Hey! Elastica - Eat Your Heart Out