related friars history (click on date)
Gothic Horizon Saturday June 12th 1971
Andy Desmond (Gothic Horizon) Thursday August 25th 1977
setlist
likely setlist: Waiting For The Man; Spare Change; Some Kinds Love; White Light/White Heat; Pretty Tree Climber; What Goes On;Cool It Down; Back On The Farm; Oh Sweet Nuthin'; Sister Ray; After Hours; Dopey Joe; Rock n Roll
band line up
Velvet Underground
Mo Tucker (drums) Doug Yule (guitar) Walter Powers (bass) Willie Alexander (vocs/keys)
Gothic Horizon
Andy Desmond Richard Garret
gig poster and flyer (click to enlarge flyer)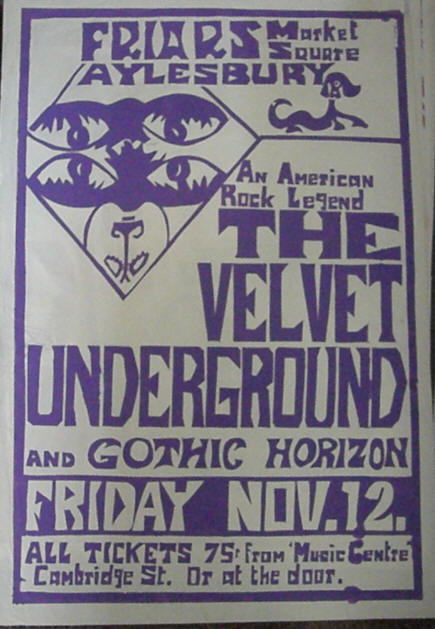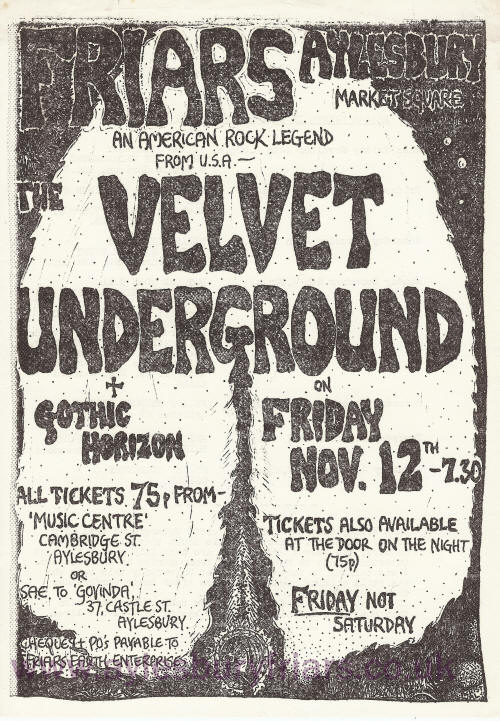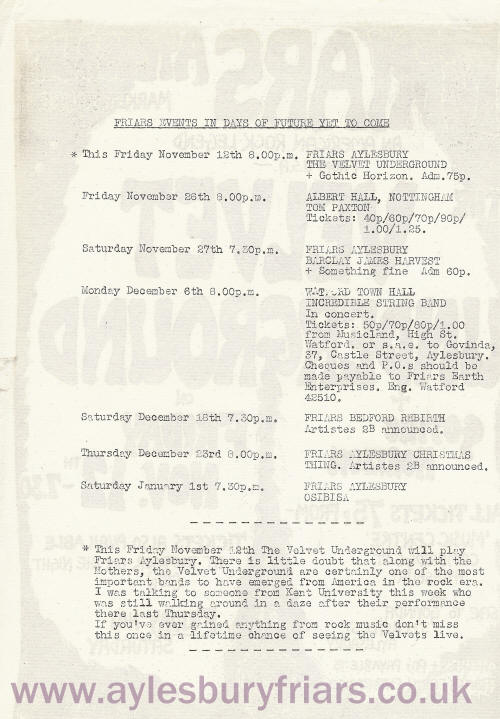 ticket
memories
Willie Alexander:

"

Sorry dude, I don't remember shit"

Doug Yule: "Thanks for thinking of me as someone who's memories might be interesting to others. Unfortunately there is not a lot of specific information that I can recall. My mind hangs on to music and pictures but has never been good with indexing and filing. So while I have recollections of that tour, they are random scenes and incidents and I'm not even sure which countries they may have taken place in. If I was standing in a bar and someone said 'you played here in such and such a year' I might dredge up something but outside of that, I have no way to know what's relevant

I expect to be in Europe this summer playing some music but no plans for England or I would stop by in person and tell some stories"
press cuttings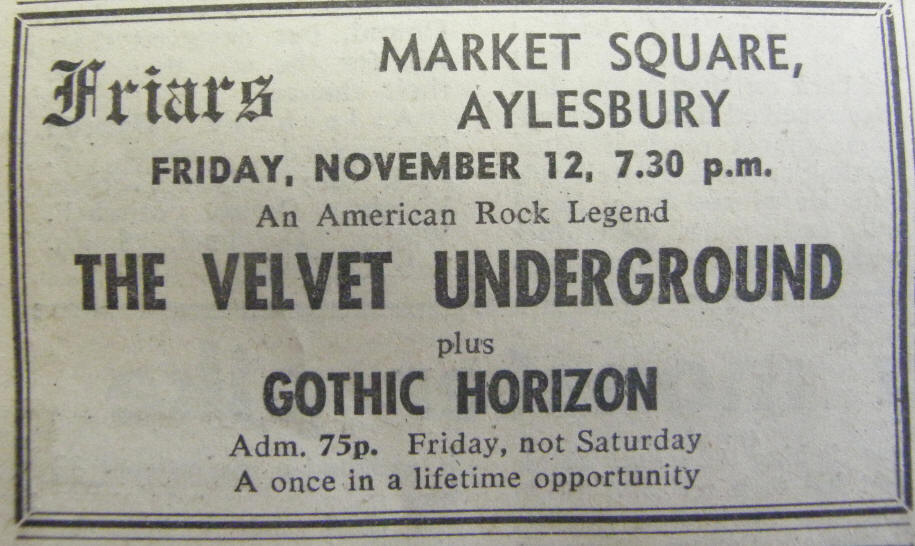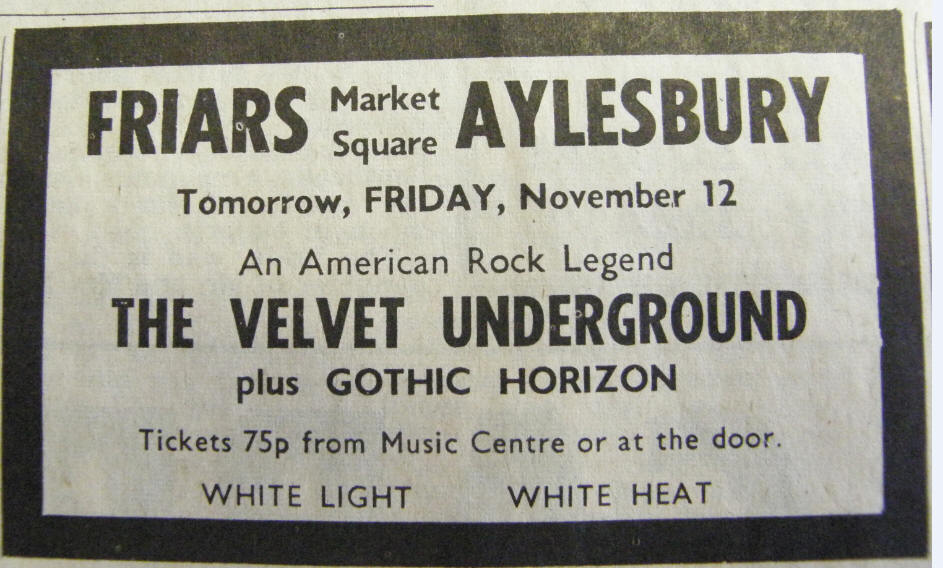 what happened next
Velvet Underground in this line up, only Tucker remained from the original band but not for long as an even newer version of VU formed after this and toured, but ended in farce with there being more than one version of the new line up touring. An album was released in 1973 but generally disowned. The 'proper' line up of Reed, Cale, Tucker and Morrison reunited and toured in 1992. Morrison died in 1995 and the remaining three performed one last time in 1996.

Doug Yule is now a violin maker. Powers appears to have left the music business completely. Willie Anderson is still performing today.

In December 2009, Reed, Yule and Tucker got together in New York with Rolling Stone magazine to discuss their career
odds and trivia
official web presence
Mo Tucker official website
Doug Yule Official Website
Willie Alexander Official Website
sound and vision
Velvet Underground - What Goes On
Gothic Horizon - Tomorrow's Another Day