related friars history (click on date)
Blodwyn Pig Monday 14th July 1969 Saturday April 20th 1974
setlist
band line up
Blodwyn Pig
Mick Abrahams (vocs/guitar) Jack Lancaster (sax) Andy Pyle (bass) Clive Bunker (drums)
Narnia
Pauline Filby (vocs) John Russell (guitar) Peter Banks (keys) Tim Hatwell (bass) Ginger Dixon (drums)
gig poster and flyer (click to enlarge flyer)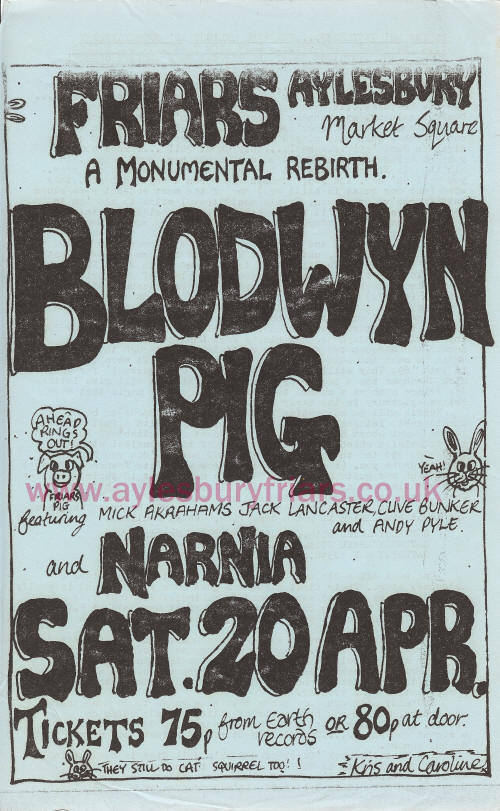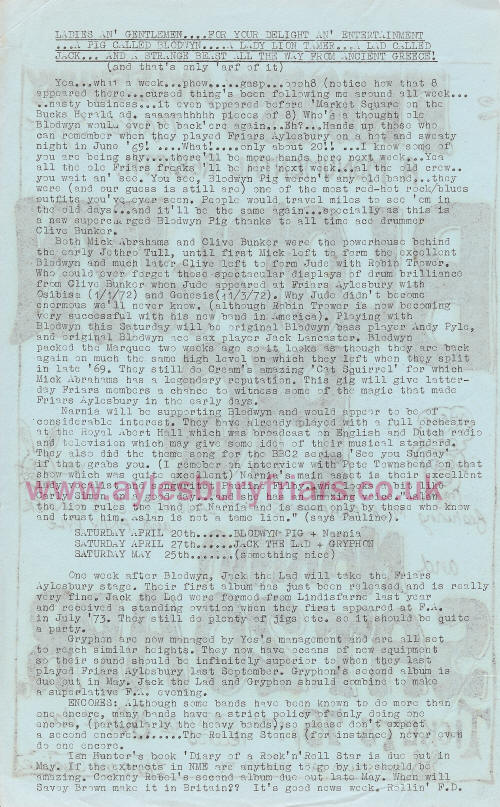 ticket
memories
Mick Abrahams:
"I do remember playing Friars on a few occasions but I really canít remember anything specifically with the exception that they were all good gigs. I am happy to say some good words about Friars for the website as I am a fairly local boy and played Aylesbury right from the age of 16!"
press cuttings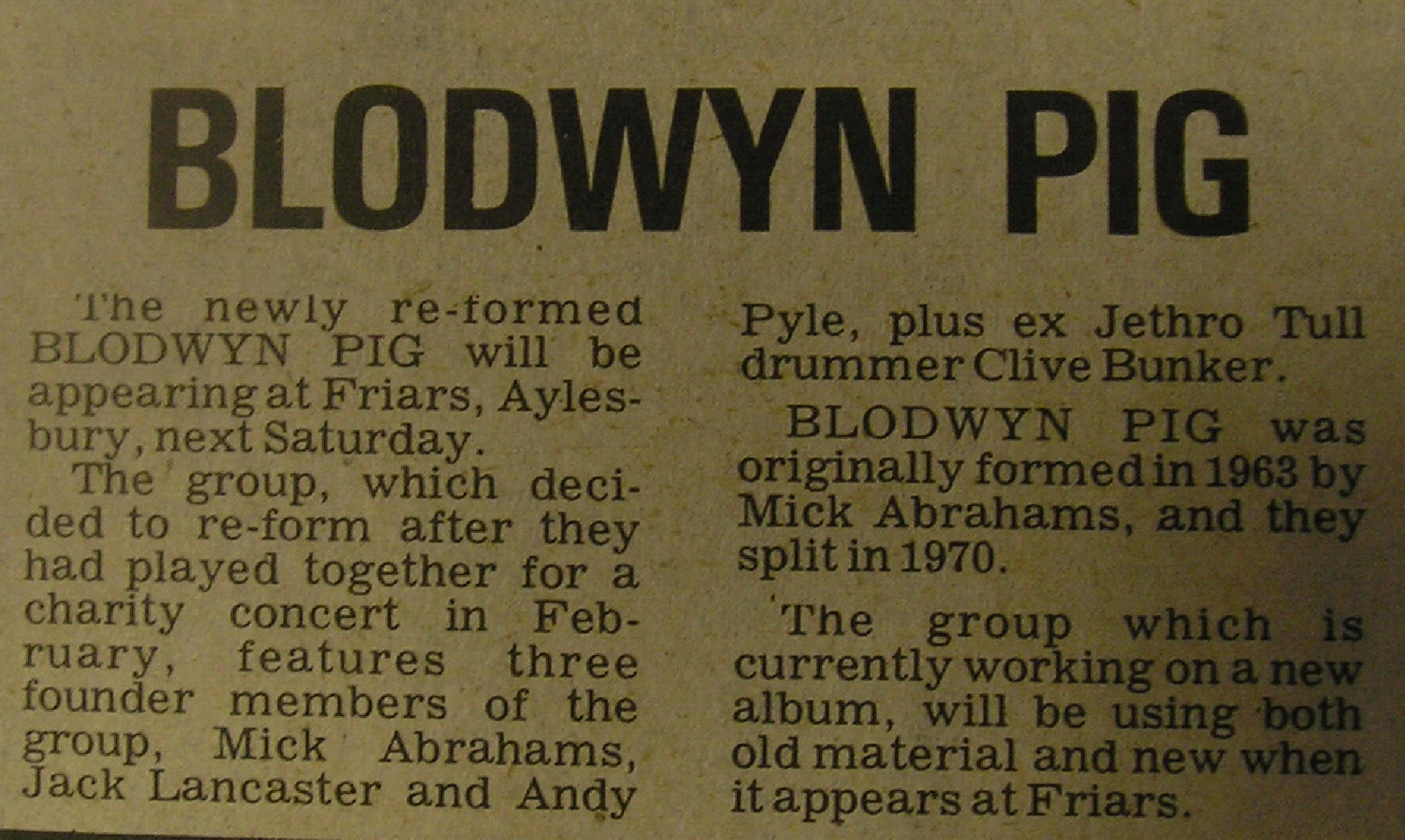 what happened next
Blodwyn Pig: Mick Abrahams is still going strong occasionally re-joining forces with Jethro Tull's Ian Anderson.
Mick had his 65th birthday party gig in summer 2008 in Milton Keynes featuring the original Blodwyn Pig ! Mick has sadly been blighted by ill health but remains optimistic of gigging again
Andy Pyle went on to play in Wishbone Ash and also in Ken Hensley (Uriah Heep)'s band
Little is known of Narnia except they may have been folk/Christian orientated.
odds and trivia
Narnia's Russell and Banks went on to form After The Fire who had some minor hit singles.
official web presence
Mick Abrahams and Blodwyn Pig official website
sound and vision
Blodwyn Pig - Dear Jill