related friars history (click on date)
Buzzcocks Saturday May 6th 1978 Friday October 8th 2010
setlist
Thanks Phil Williams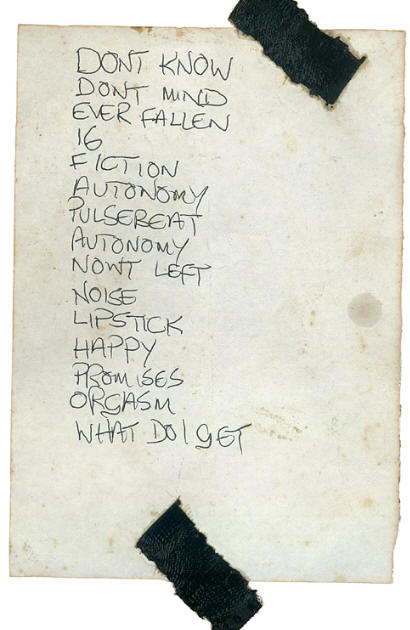 band line up
Buzzcocks
Pete Shelley (guitar'/vocs) Steve Diggle (guitar) John Maher (drums) Steve Garvey (bass)
Ludus
Linder Sterling (vocs) Arthur Kadman (guitarist) Philip Tomanov (drums) Willie Trotter (bass)
`
gig poster and flyer (click to enlarge flyer)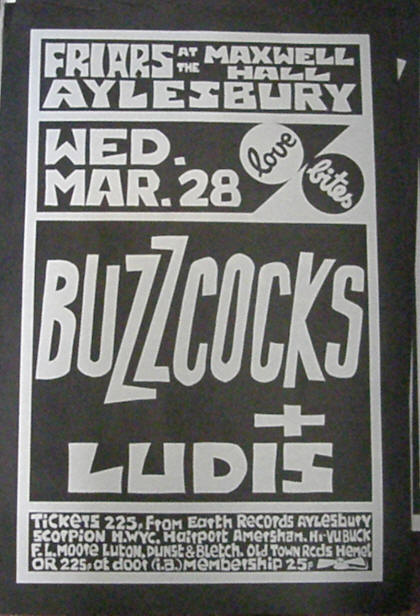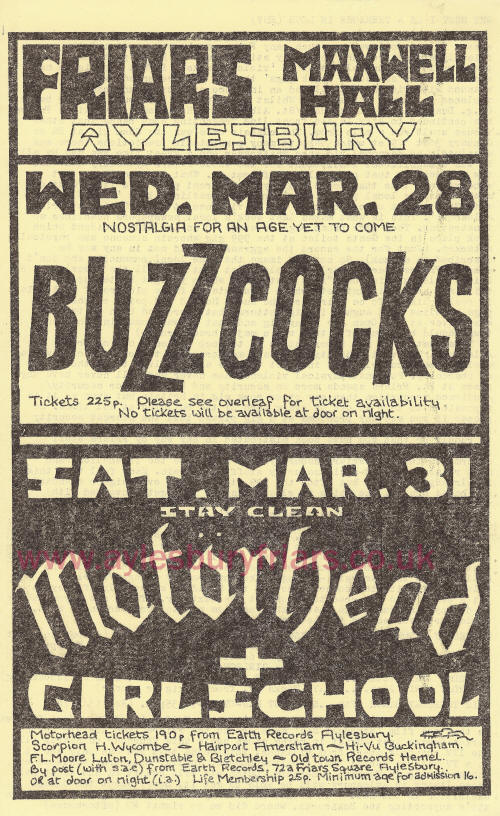 ticket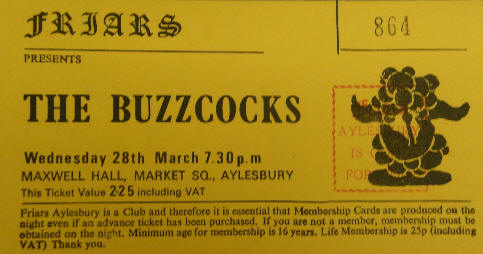 memories
press cuttings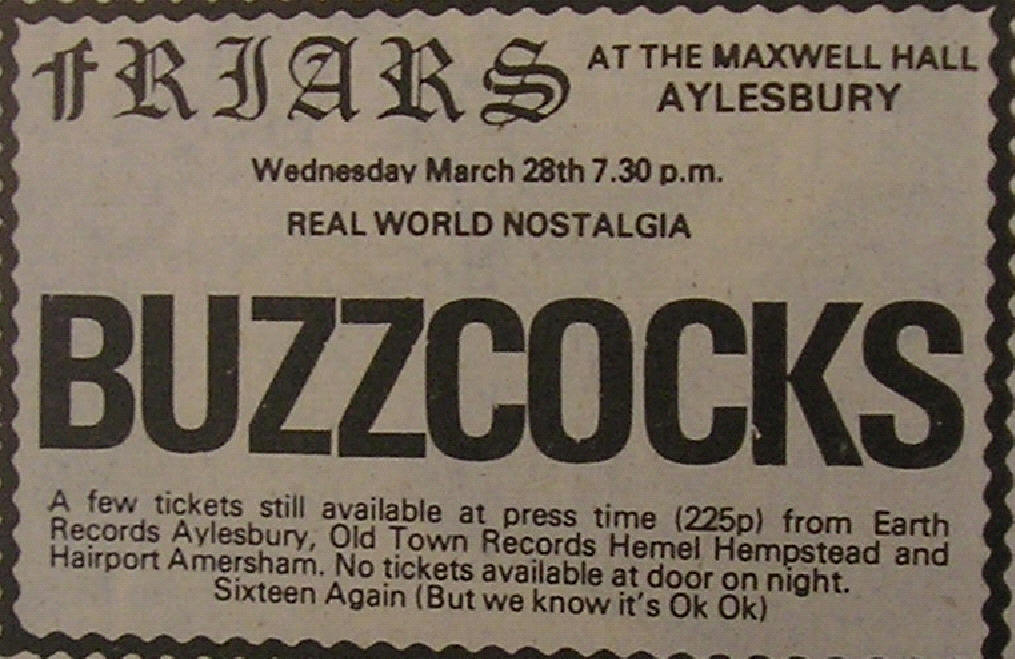 Thanks to Graham Britten for the NME cuttings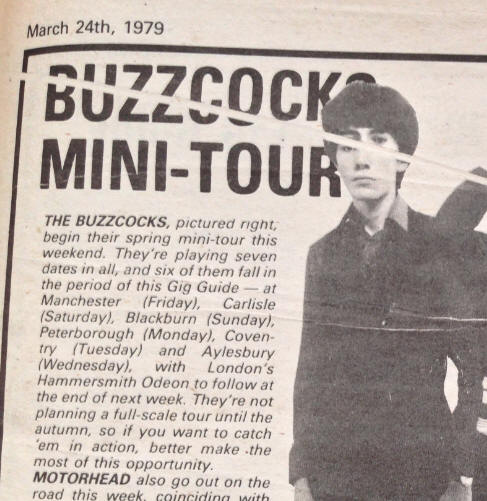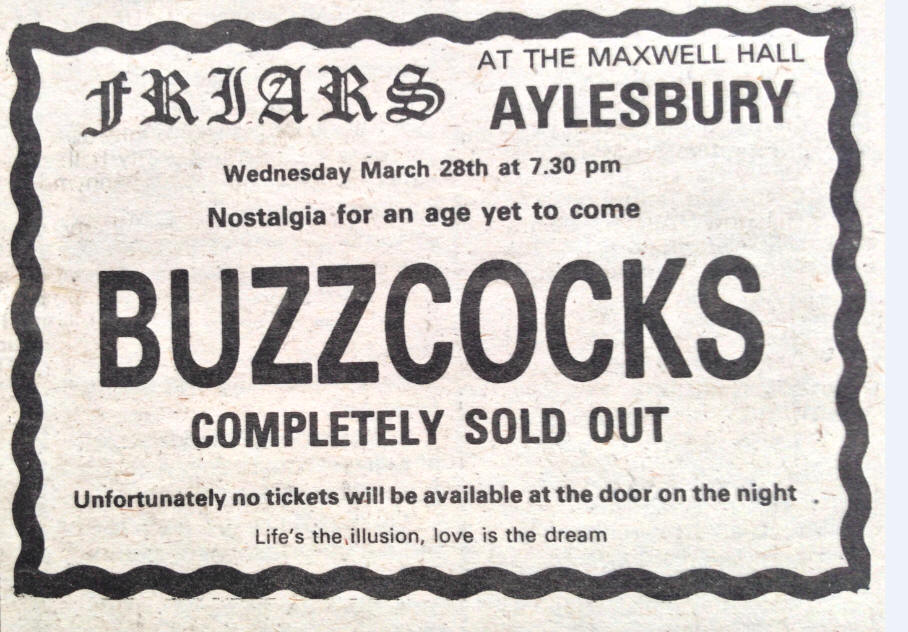 what happened next
Buzzcocks split in 1981 which Shelley and Diggle pursuing solo careers. They have since reformed, initially with the above line up but now the core duo of Shelley and Diggle remain. John Maher runs a Volkswagen racing team.

They helped open friars phase four in 2010.

The classic lineup reunited in 2012 for a couple of gigs

Ludus lasted till 1984.
odds and trivia
Did you know the band got it's name from a review of seminal 1976 TV show Rock Follies? The review, in reference to Julie Covington's streetwise character, headlined its' review, "It's a buzz, cock"
Ludus' Linder Sterling was an artist/designer involved in early Buzzcocks/Magazine covers.
official web presence
Buzzcocks official site
sound and vision
Buzzcocks - Everybody's Happy Nowadays
Ludus - My Cherry is in Sherry