related friars history (click on date)
Buzzcocks Wednesday March 28th 1979 Friday October 8th 2010
Penetration Saturday November 25th 1978 Saturday October 20th 1979 Friday October 23rd 2009
Pauline Murray and the Invisible Girls Saturday October 11th 1980
setlist
I Don't Mind; Fast Cars; Ever Fallen In Love (With Someone You Shouldn't've); Get on Our Own; Sixteen; Moving Away From the Pulsebeat; Fiction Romance; Love You More; Real World; Breakdown; Noise Annoys; What Do I Get?; Autonomy; Boredom; Oh Shit!
band line up
Buzzcocks
Pete Shelley (guitar'/vocs) Steve Diggle (guitar) John Maher (drums) Steve Garvey (bass)
Penetartion
Pauline Murray (vocs) Robert Blamire (bass) Gary Smallman Neale Floyd Fred Purser
`
gig poster and flyer (click to enlarge flyer)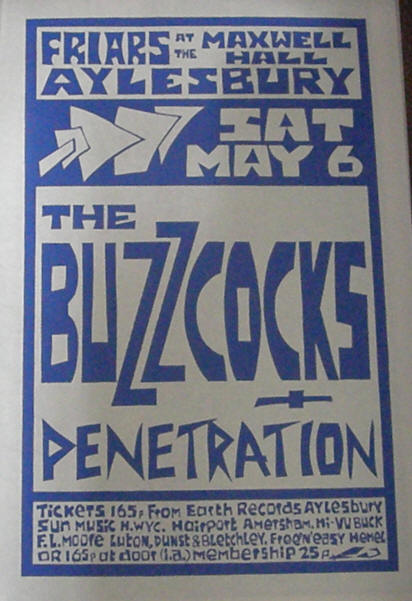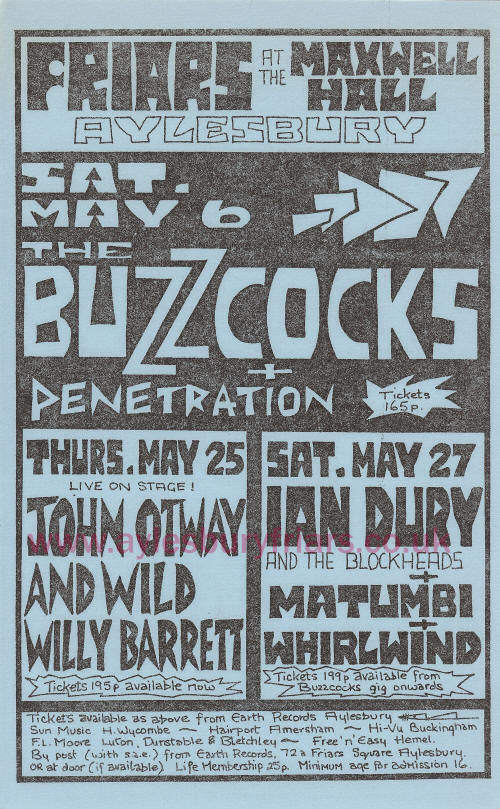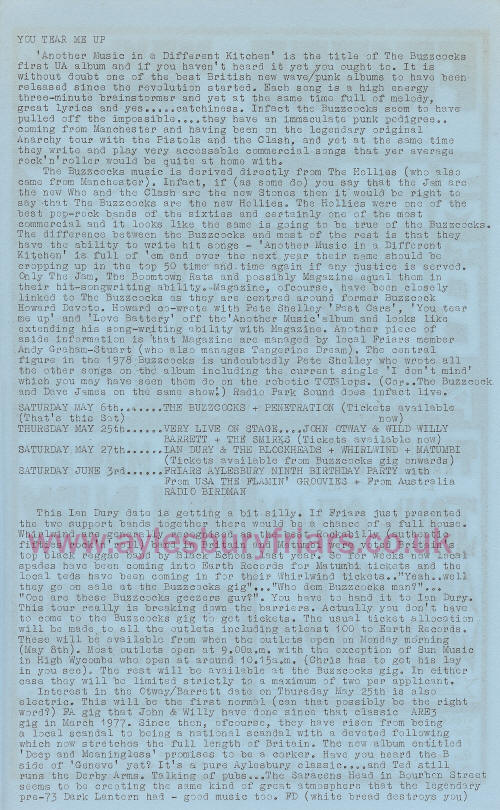 ticket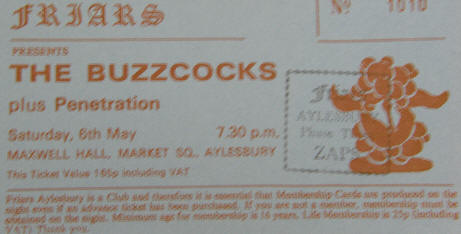 memories
press cuttings
Thanks to Graham Britten for the NME cuttings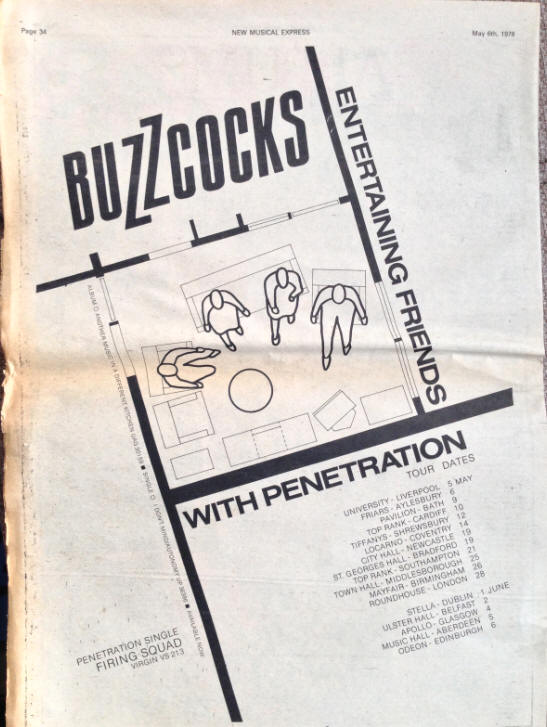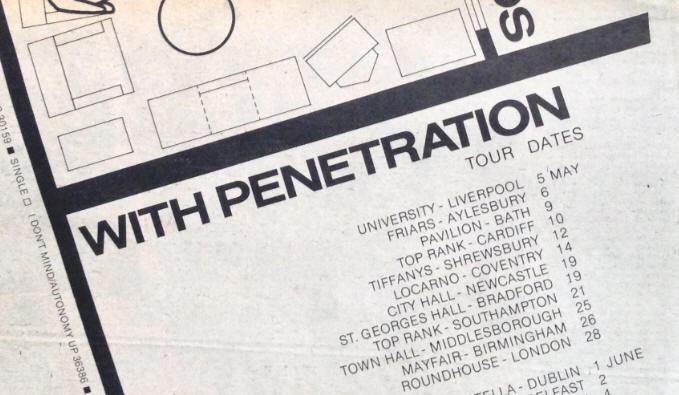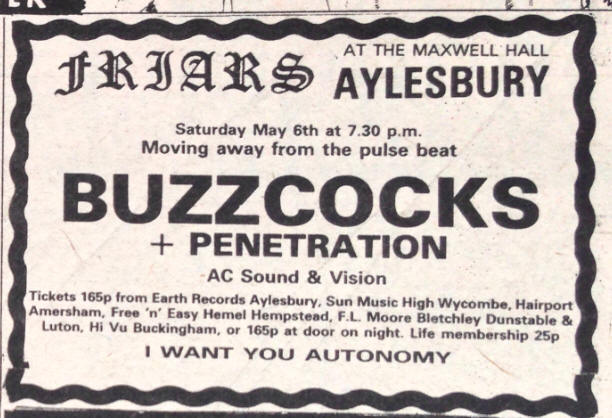 what happened next
Buzzcocks split in 1981 which Shelley and Diggle pursuing solo careers. They have since reformed, initially with the above line up but now the core duo of Shelley and Diggle remain. John Maher runs a Volkswagen racing team.

This classic line up reunited for two gigs in 2012

Penetration went on to headline Friars twice and called it quits after their last appearance in 1979. They reformed twenty odd years later still with Pauline and Rob and still play. Their performance at Friars in 2009 was superb.
odds and trivia
Did you know the band got it's name from a review of seminal 1976 TV show Rock Follies? The review, in reference to Julie Covington's streetwise character, headlined its' review, "It's a buzz, cock"
Ludus' Linder Sterling was an artist/designer involved in early Buzzcocks/Magazine covers.
official web presence
Buzzcocks official site
Penetration official site
sound and vision
Buzzcocks - Sixteen Again
Penetration - Life's A Gamble