related friars history (click on date)
Penetration Saturday May 6th 1978 Saturday November 25th 1978 Friday October 23rd 2009
Pauline Murray and the Invisible Girls Saturday October 11th 1980
setlist
Shout above the noise; Life'

s

a gamble; She is the slave; Lifeline; Whats going on; Free

money; Movement; Party's over; Lovers of outrage;

Too many friends; killed in the rush; New recruit;

Nostalgia; On reflection ; Come into the open; Danger signs; Firing squad; Don't dictate; Stone heroes
band line up
Penetration
Pauline Murray (vocs) Robert Blamire (bass) Neale Floyd (guitar) Fred Purser (guitar) Gary Smallman (drums)
Local Operator
Jo Broadbery (vocs/guitars) Geoff Cooper (guitar) Mick Shiner (bass) Dave O'Regan (drums)
gig poster and flyer (click to enlarge flyer)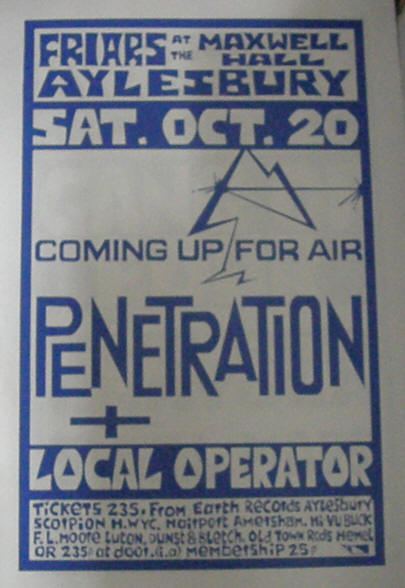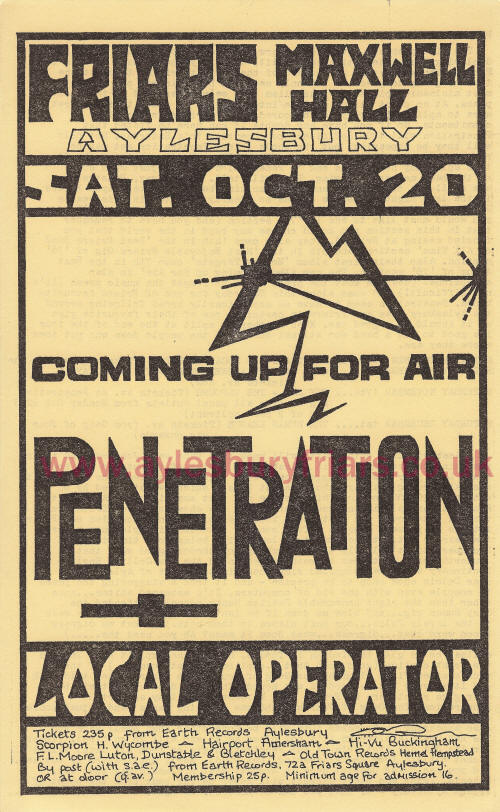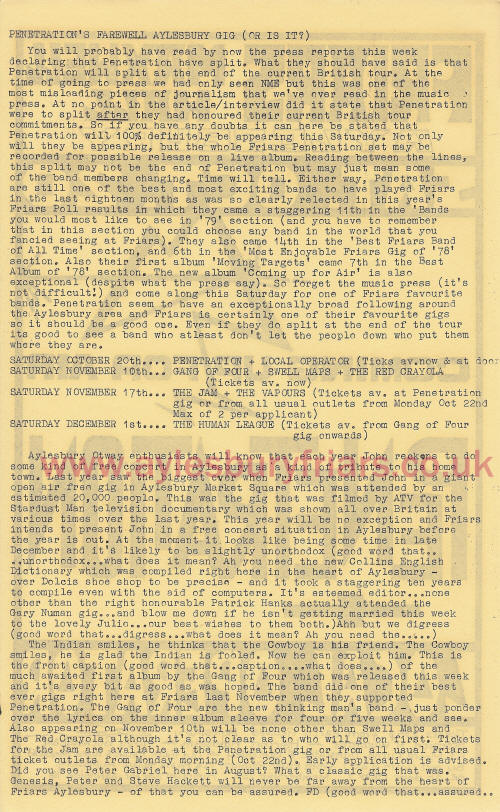 ticket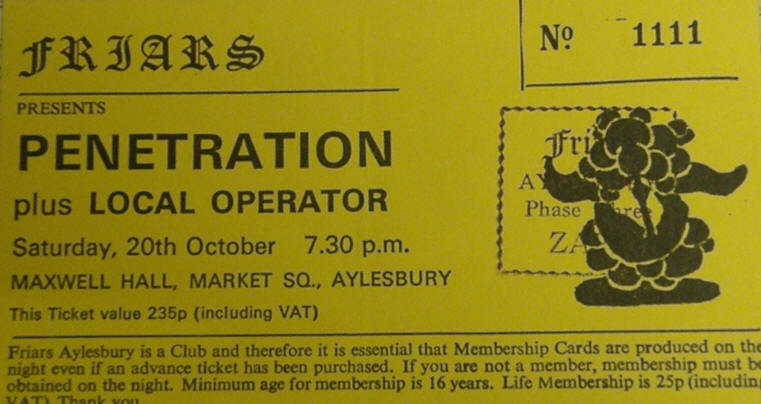 memories
for some of the more "punk/new wave" gigs, on entry to the venue, fans were given slips of paper as below. Bear in mind that everyone cancelled Sham 69 except Friars in January of this year. These little flyers helped ensure that Aylesbury Friars stayed on the straight and narrow and to be able to present the more interesting bands that people wanted.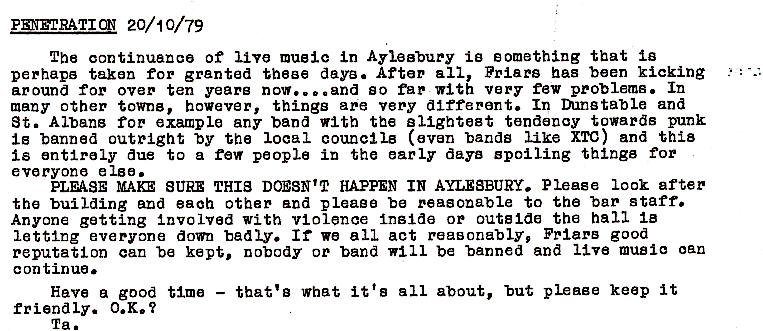 press cuttings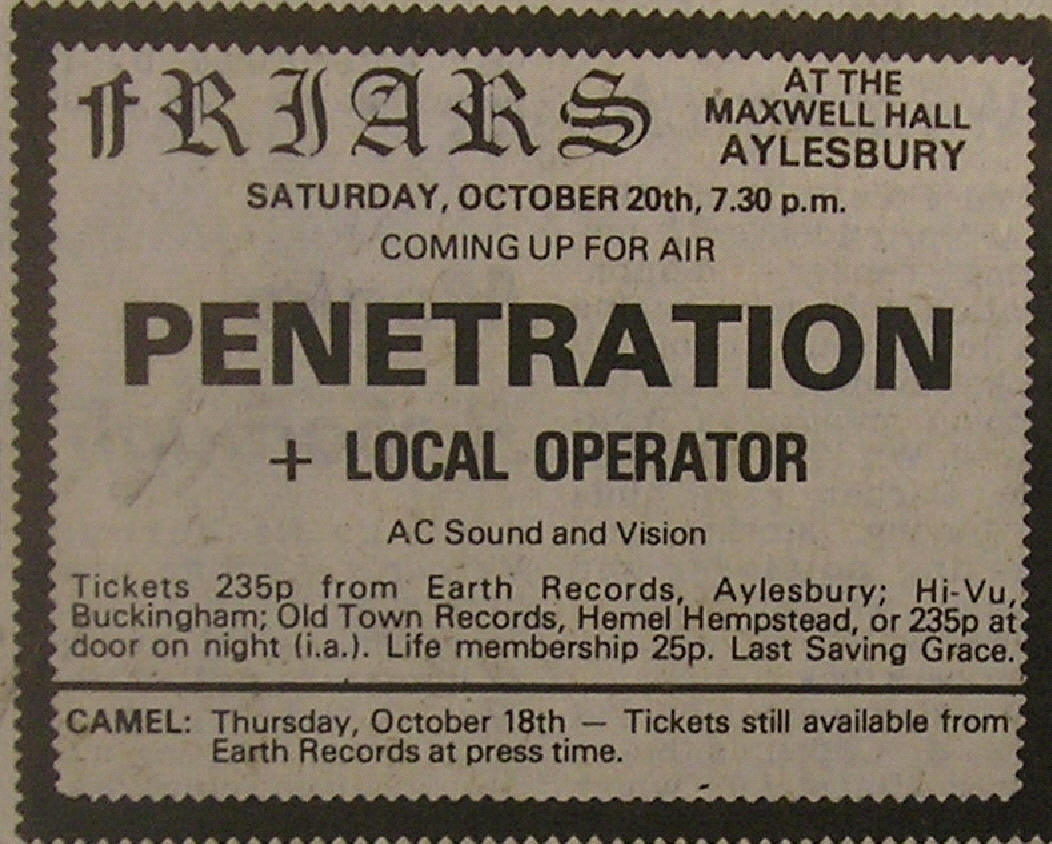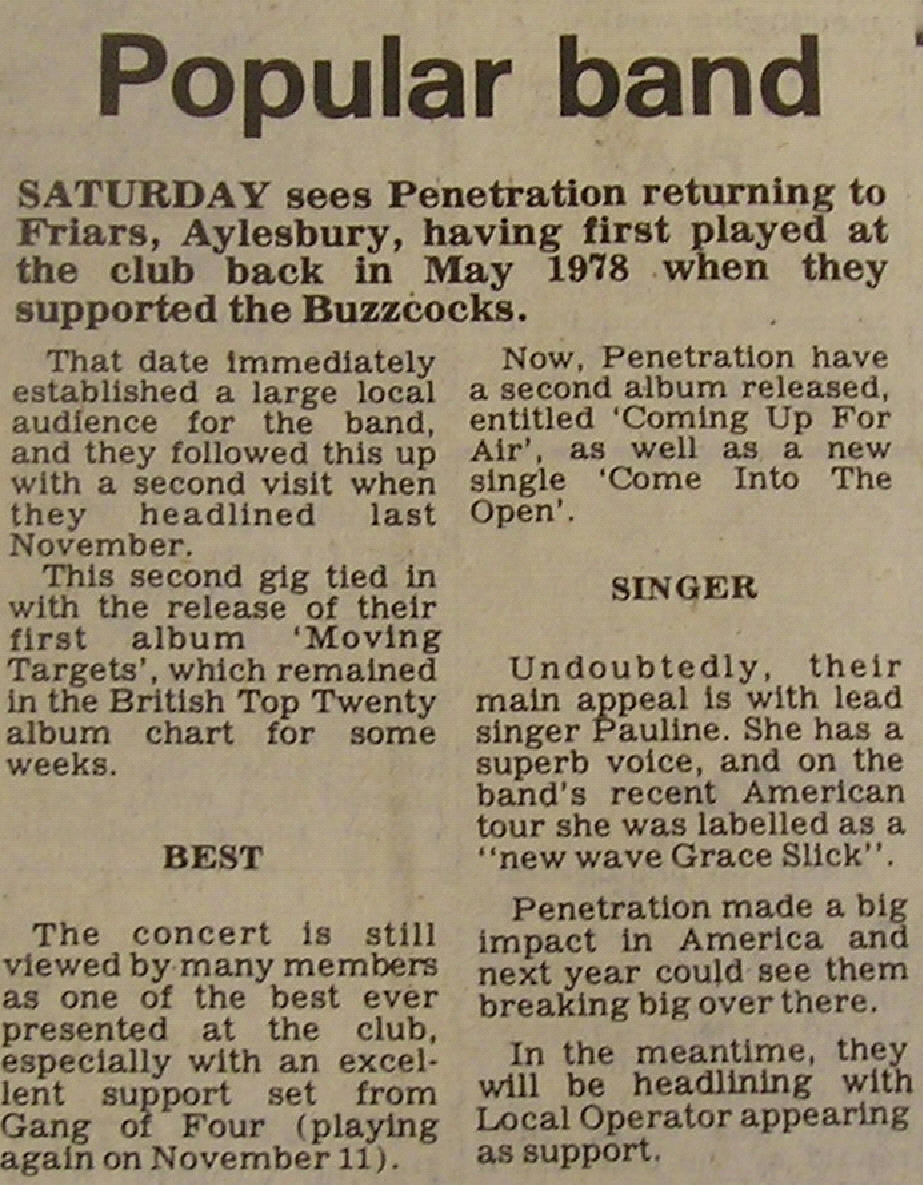 what happened next
Penetration split in 1979. Murray headed other outfits including the Invisible Girls over the years before Penetration regrouped with Murray and Blamire.
Penetration came back to Friars triumphantly in 2009.
odds and trivia
official web presence
Penetration official site
sound and vision
Penetration - Danger Signs
Local Operator - The One That Got Away