ALL FRIARS AYLESBURY PHASE TWO GIGS HERE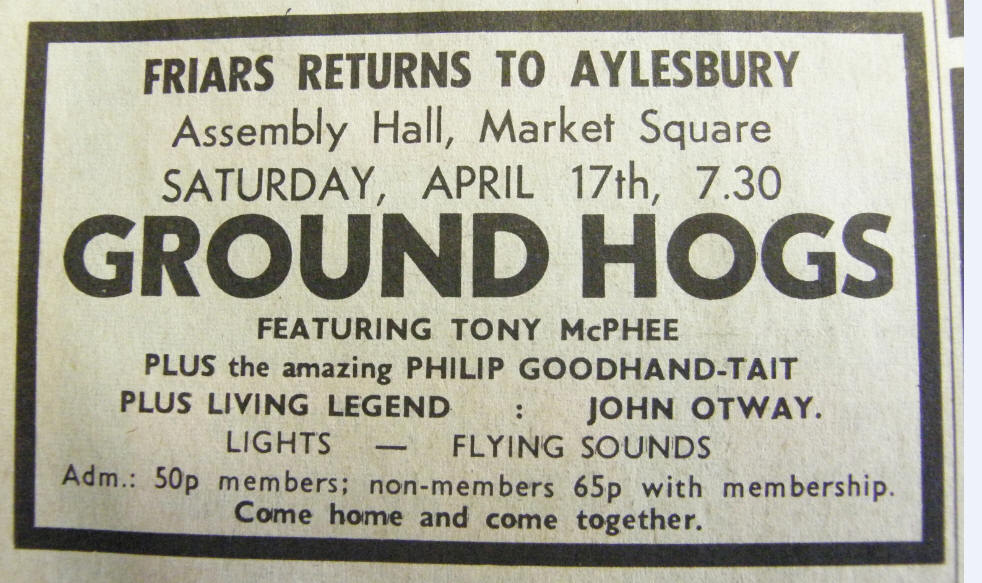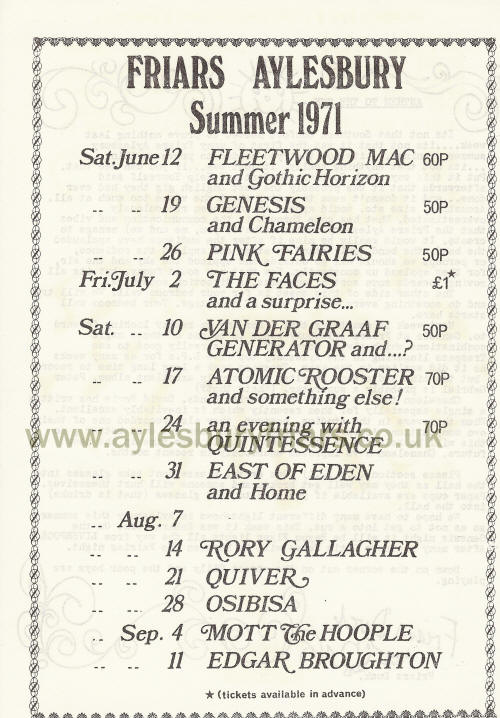 <![if !vml]>
<![endif]>
Steve Harley in 2012 with the commemorative poster of those legendary 1974 Friars gigs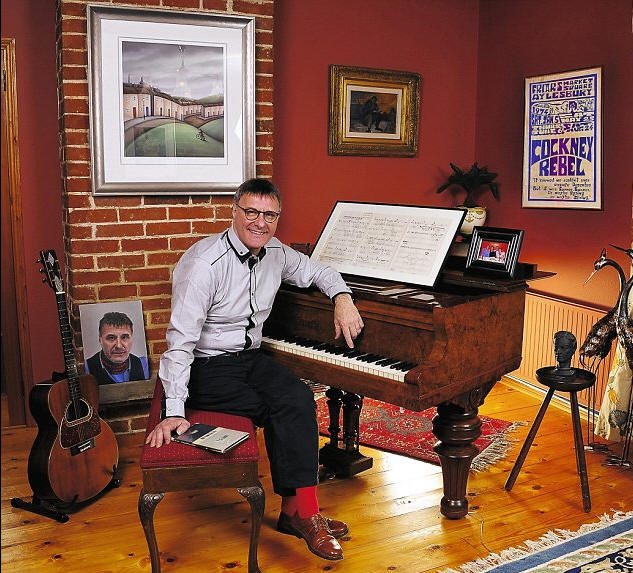 Photo copyright Mike Lawn/Daily Mail
The Borough Assembly Hall entrance 1975 and second picture in 2010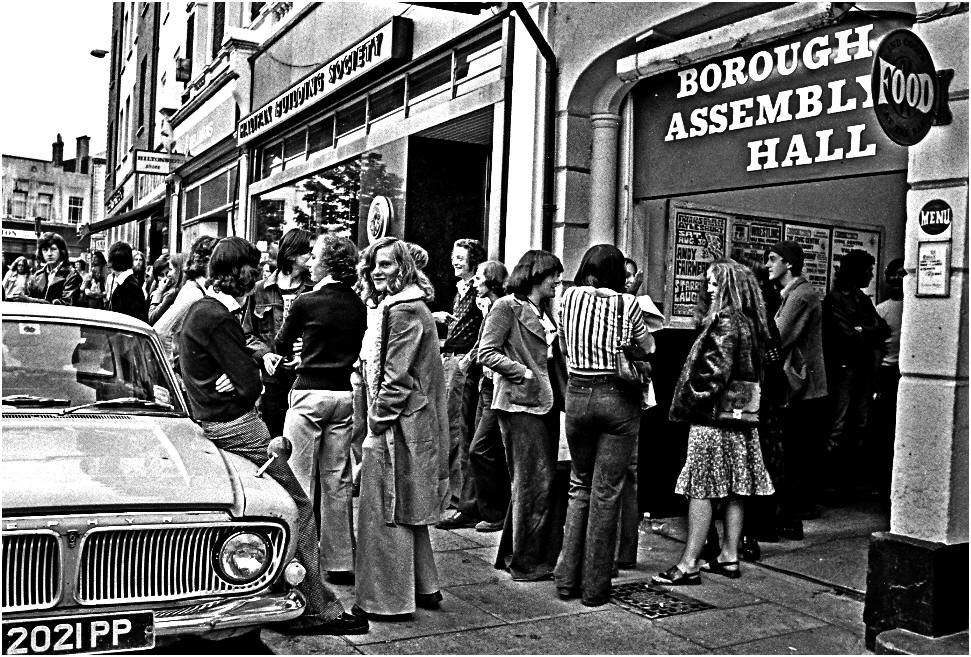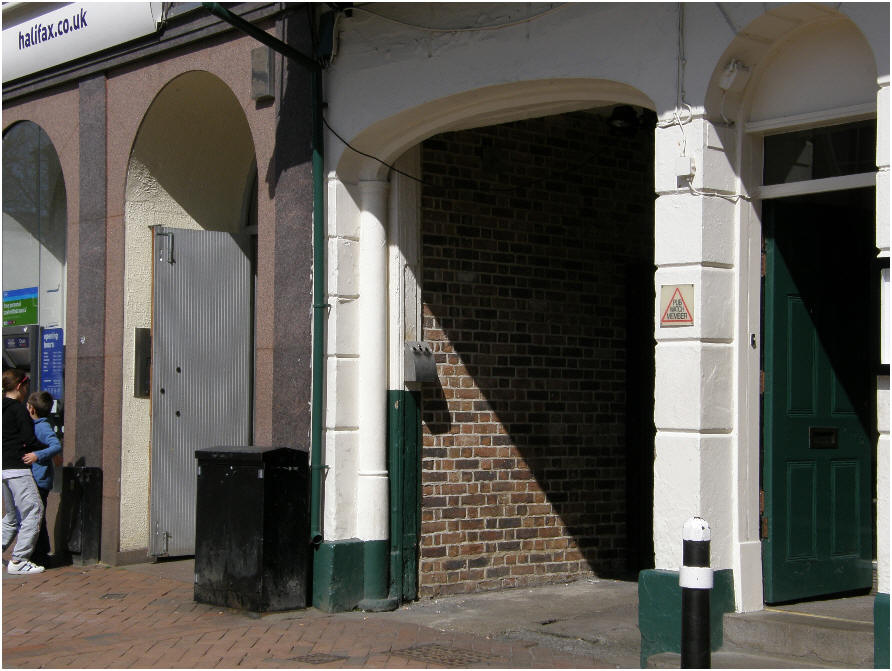 For an official potted history of the first 10 years of Friars (including Phases One and Two), please see the news-sheet issued in June 1979 (Police gig)
Below are some of headlines generated in the Phase Two era. Remember that this website is not intended to be viewed as a history of Friars, but a chronicle of the gigs that took place. Obviously a few interesting cuttings found their way here and are worth sharing from a curiosity point of view
After a nine month hiatus in Aylesbury, Friars returned in April 1971 with The Groundhogs and the Borough Assembly Hall with its dodgy acoustics, became Friars' new permanent home. It became 'home' to Ian Hunter, Steve Harley, David Bowie, Stackridge and many others.
In the meantime, Aylesbury Vale council was inviting people to discuss what would be phase three in phase two if you see what I mean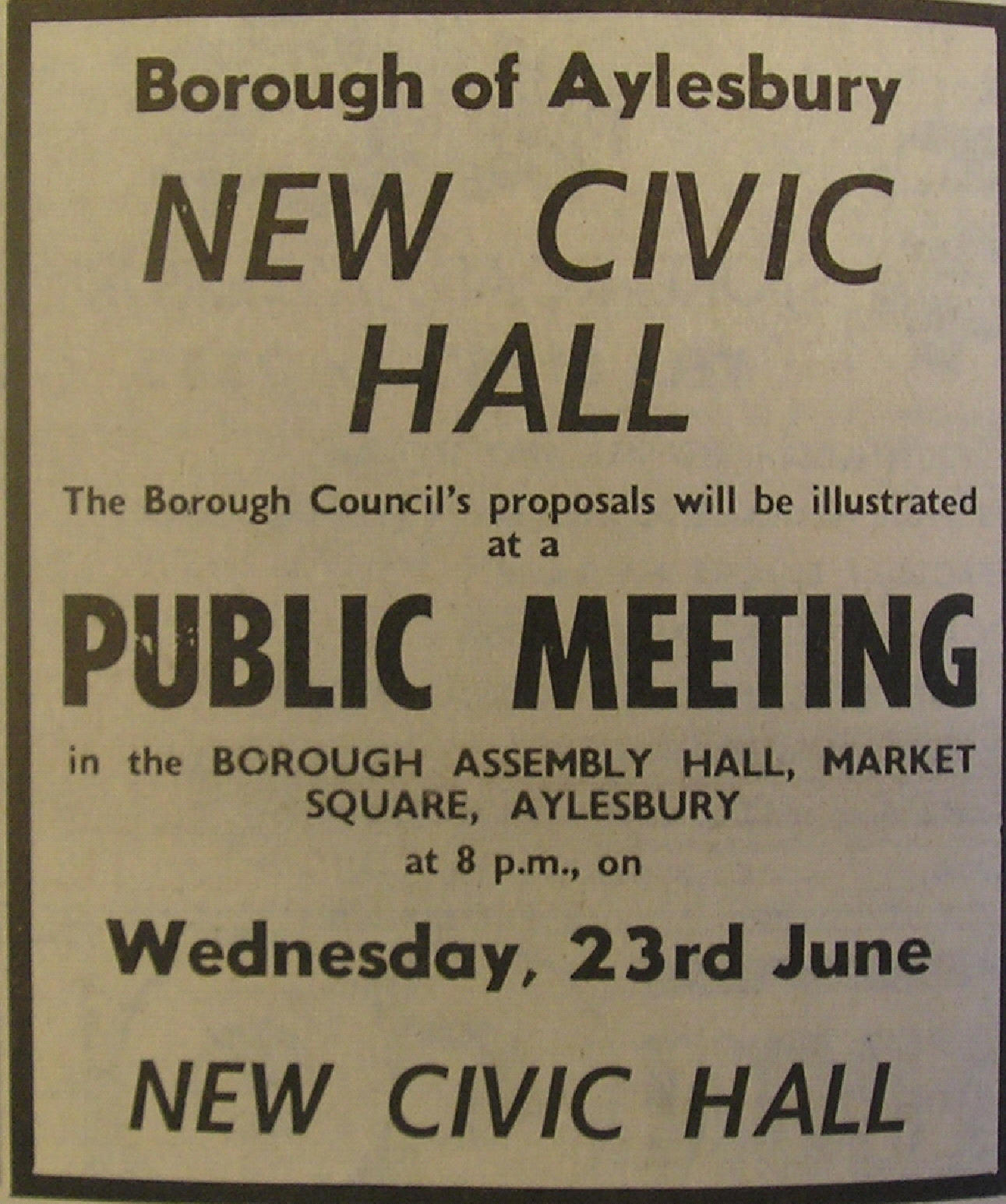 Also in 1971, a momentous event took place in Aylesbury - the Friars record shop! (who remembers the sturdy purple bags?)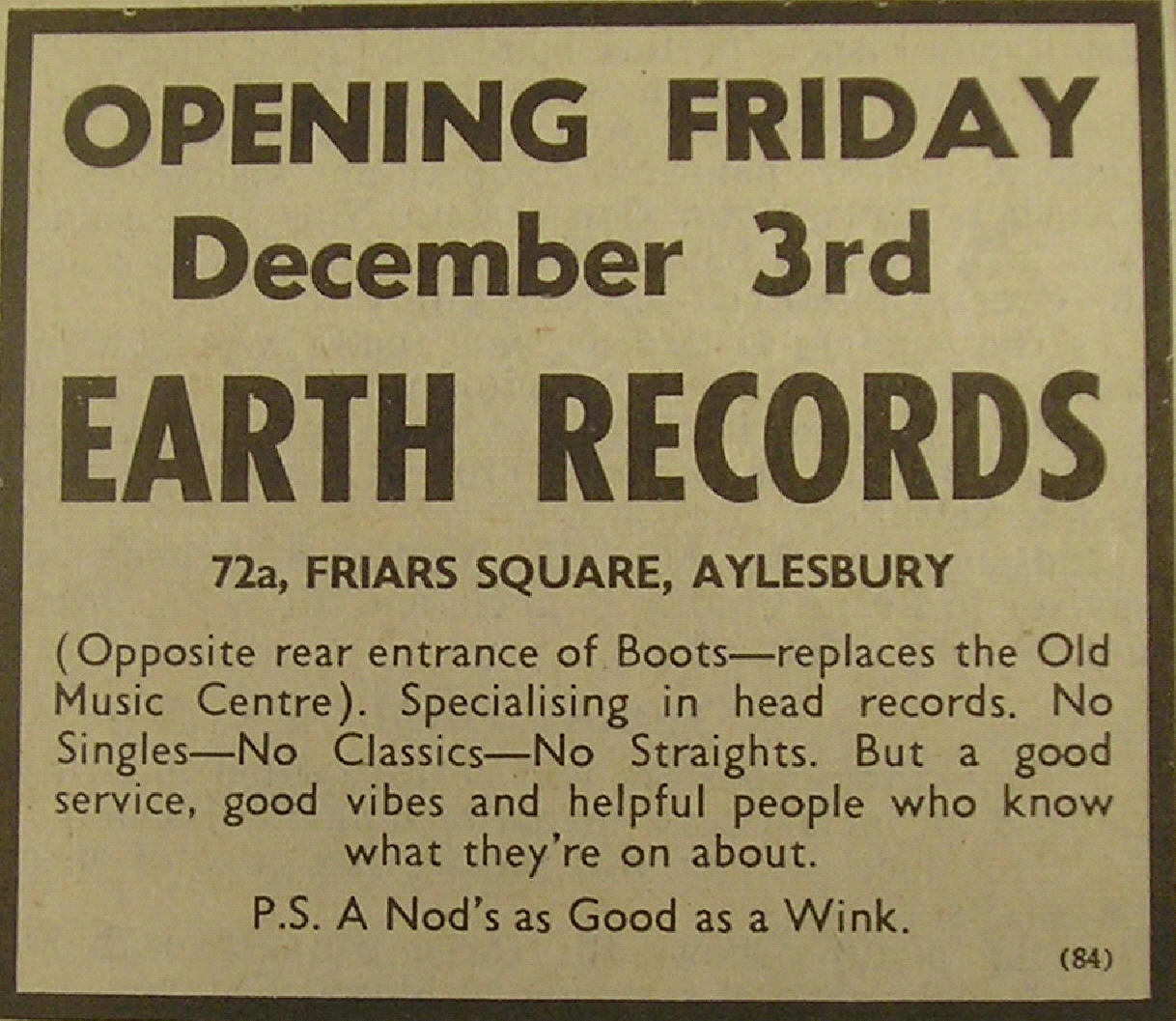 During this time, Friars was starting to get more of a reputation for putting on a mixture of established and new and emerging bands. When you look back now at 1972, you have to think, how did Aylesbury get a summer of Bowie, Lou Reed and Roxy Music?
Also in 1972, Osibisa unwittingly caused controversy when a couple of the audience took it on themselves to take their clothes off resulting in a huge local paper front page headline. The David Bowie gig in summer 72 is still, 40 years later, regarded by many as the finest gig ever seen at Friars.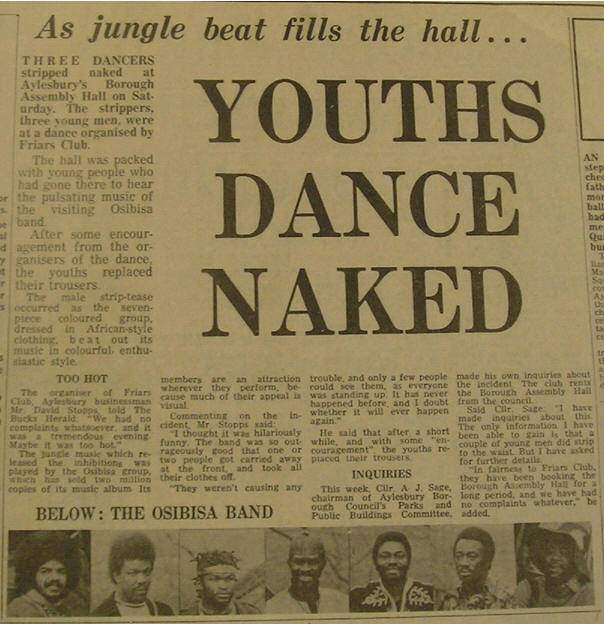 Friars reached its' fourth birthday in 1973 and two special tributes from two Friars legends, Mott the Hoople and Genesis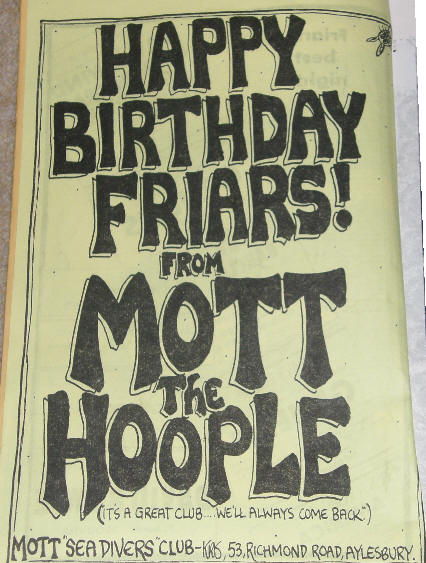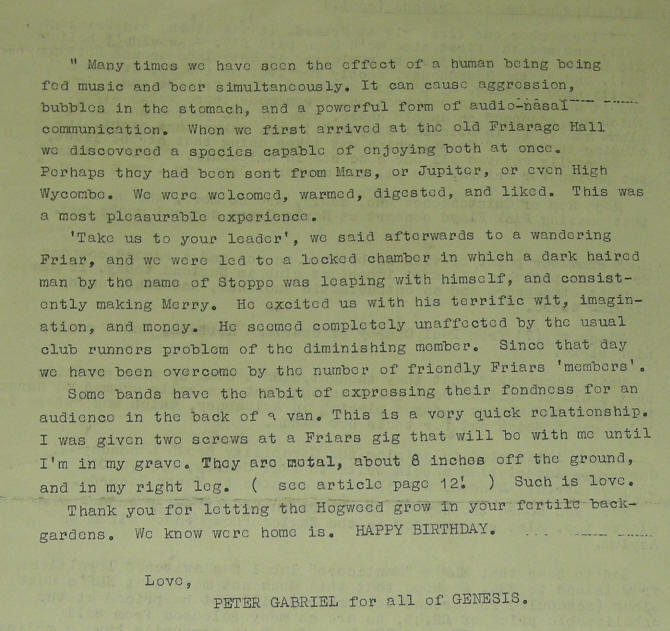 One Friars member sent us this - where he had been thanked for leaflet distribution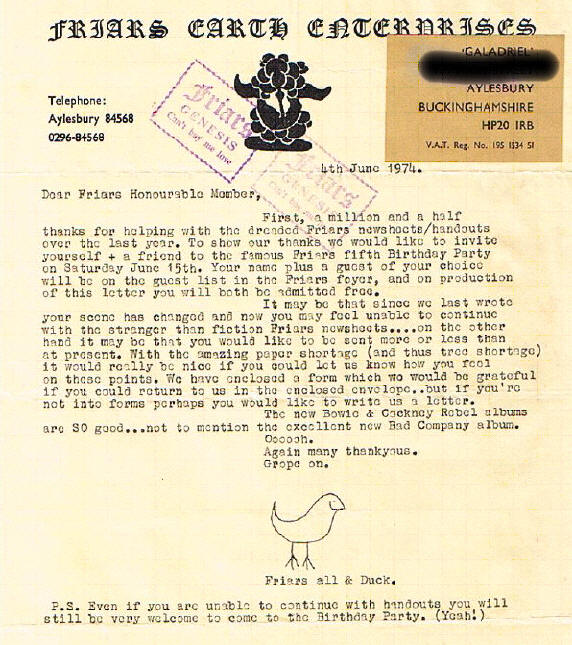 Genesis thanked David Stopps and Friars Aylesbury by presenting (via the legendary Paul Conroy of Charisma Records) a trophy for the support in getting them on the road to fame. Stopps returned the compliment in 1980 when they came back to Friars as global superstars.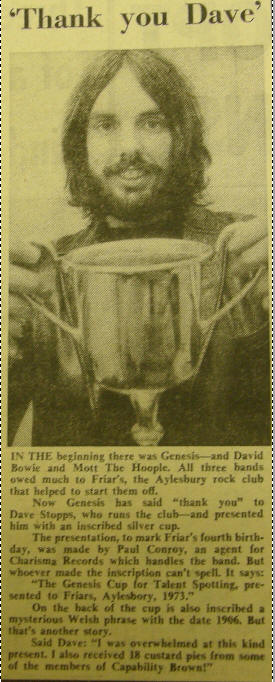 Also Friars was presenting gigs at nearby Dunstable Civic/Queensway Hall until the plug was pulled by the local council on 'outsiders' promoting events. This also very nearly happened at the new Civic Centre before a ball was kicked so to speak - see news article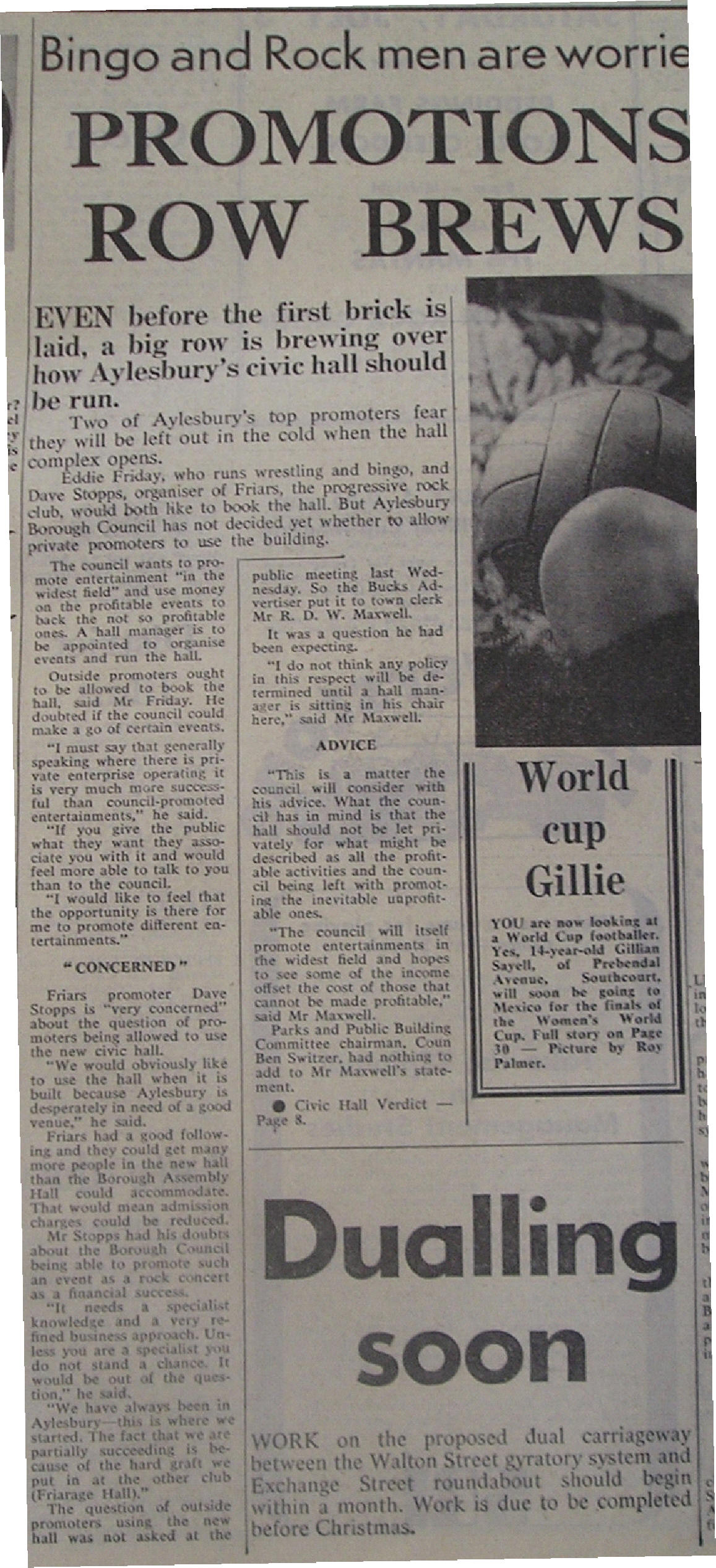 By the time Friars had reached its fifth birthday in 1974, the local press wrote this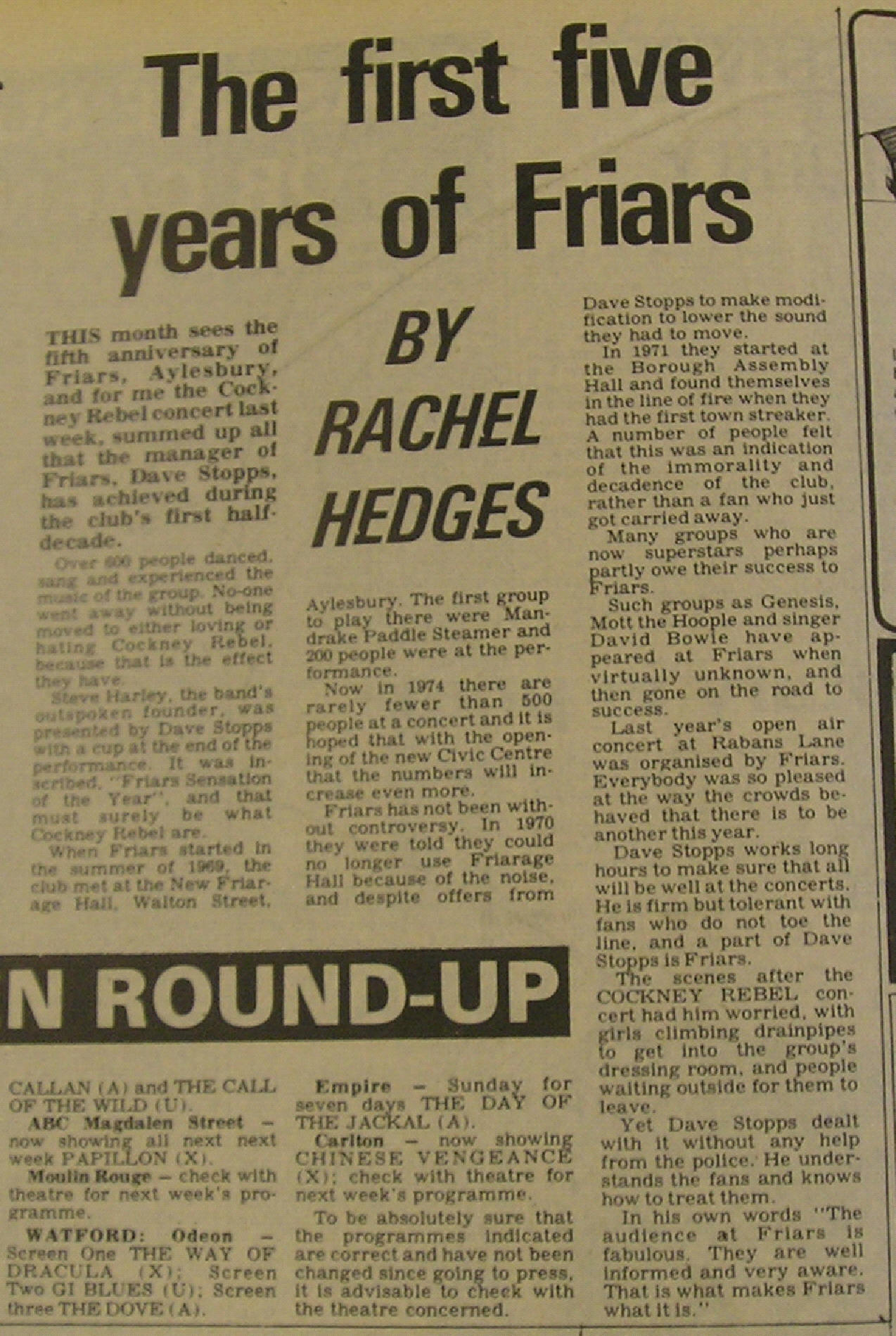 and the national press were writing this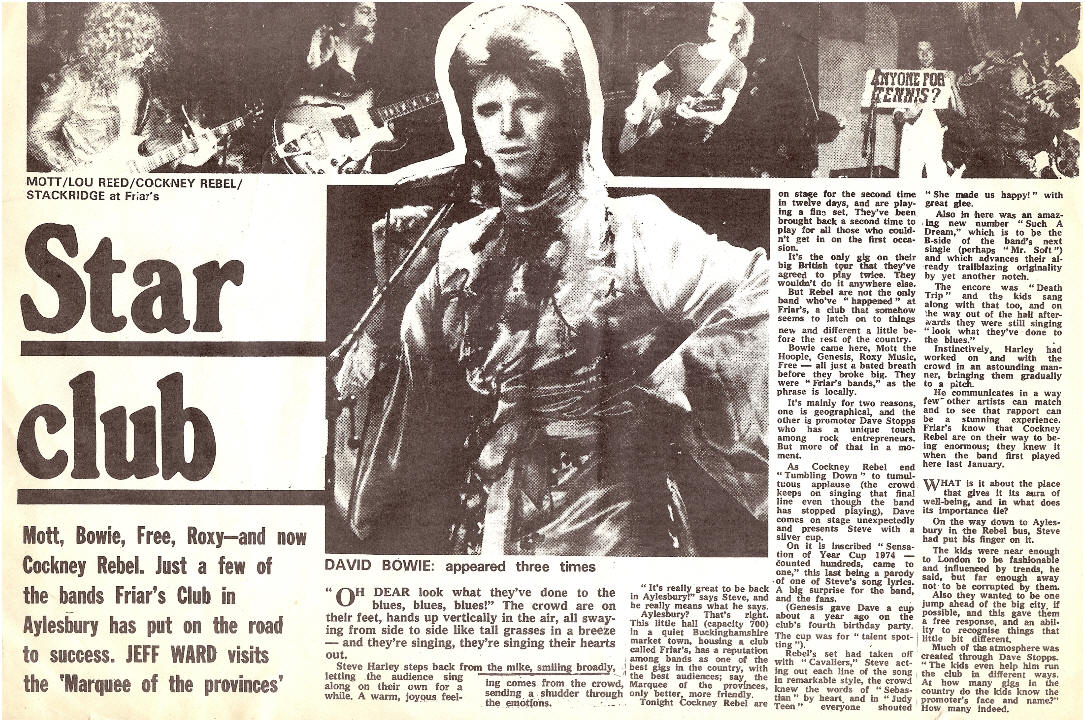 With the building of the new Civic Centre yards from the Borough Assembly Hall, Friars was ready for the leap forward in 1975.
The Friars team getting ready for the last night of Friars Aylesbury phase two (courtesy of the John Braley collection)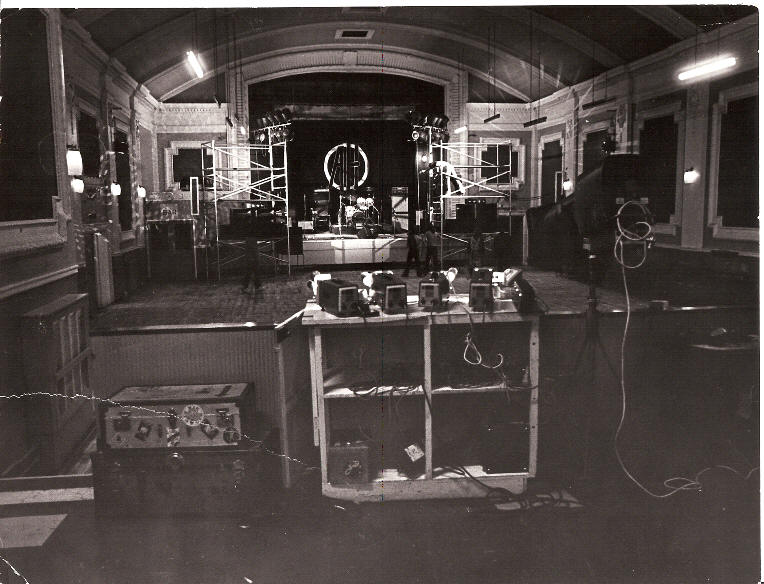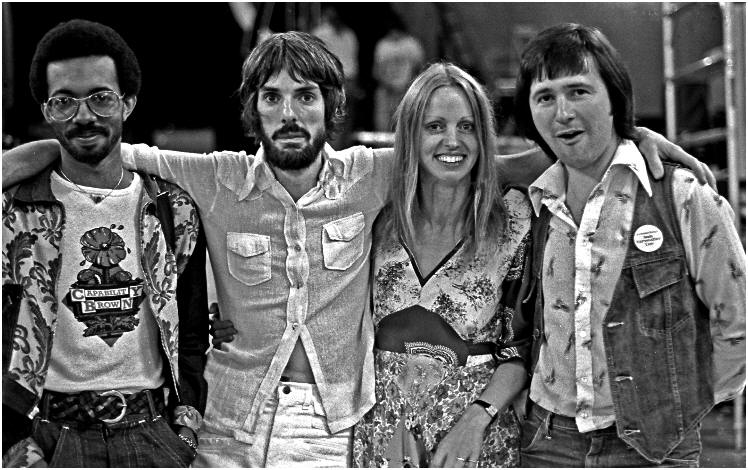 The last night of Phase 2 - l-r Ron Gott, David Stopps, Budget Stopps, John Braley