Otway and Barrett's history with Friars goes back a long way as can be seen by the posters (to 1969 in Willy's case) and this doesn't include the free gigs they did in Aylesbury some of which were at Friars and are included in the award trophy. However whilst huge in Aylesbury, they broke into the mainstream with Really Free which got them onto Top of The Pops and the Old Grey Whistle Test. Although they didn't always appear together at Friars, Otway, in 1979 became the first local artist to sell out Friars. The pinnacle was headlining a free Friars concert in the Market Square to 20,000 people. .
John Otway: Willy had started before me - he used to run a club at the Derby Arms (Aylesbury pub no longer there) called the Bog Hog and was one of the first places I did a gig. I used to go and do regular guest slots and got to know him through that. He used to bash me up when I was even younger ! But that was my first real introduction to Willy. Then I used to try to get Dave Stopps to give me my first spot at Friars.

Dave Stopps was so brilliant and put Aylesbury on the map and part of the reason I have had a career I've loved is down to him and down to Friars.
Wild Willy Barrett and John Otway accepting the Friars Heroes Award, Kingston, London, April 2009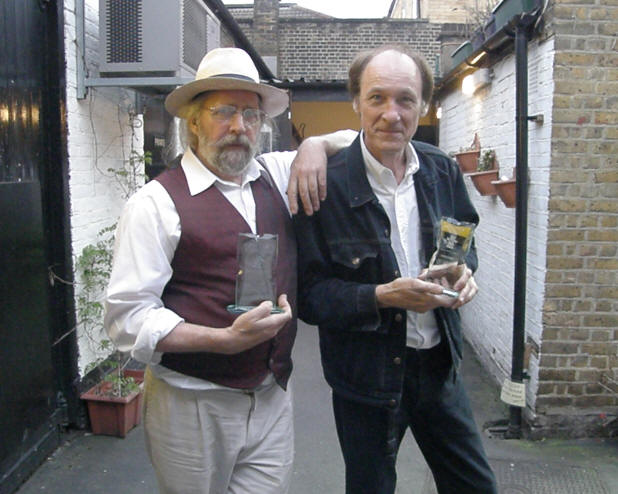 Picture: Mike O'Connor
A selection of John and Willy's history at Friars