related friars history (click on date)
Howard Jones Saturday May 29th 1982 Saturday October 30th 1982 Thursday December 30th 1982 Saturday March 5th 1983 Saturday June 4th 1983 Saturday October 29th 1983 Thursday December 13th 1984
Friars High Wycombe Saturday April 30th 1983 Thursday December 23rd 1983
Warrior (featuring Howard) Saturday November 17th 1973
setlist
I have this somewhere! I do know that Howard did Dreams of a Better Place (which became Dream Into Action)
band line up
Howard Jones
Howard Jones (vocs/keys/programming) Jed Hoile (mime)
Endgames
David Rudden Paul Wishart David Murdoch Douglas Muirden
gig poster and flyer (click to enlarge flyer)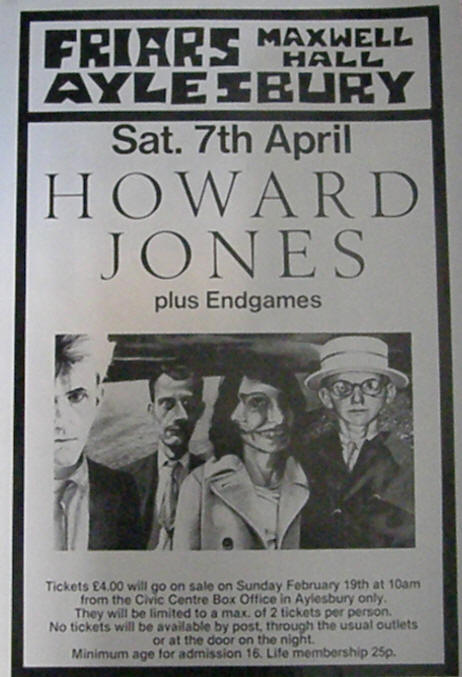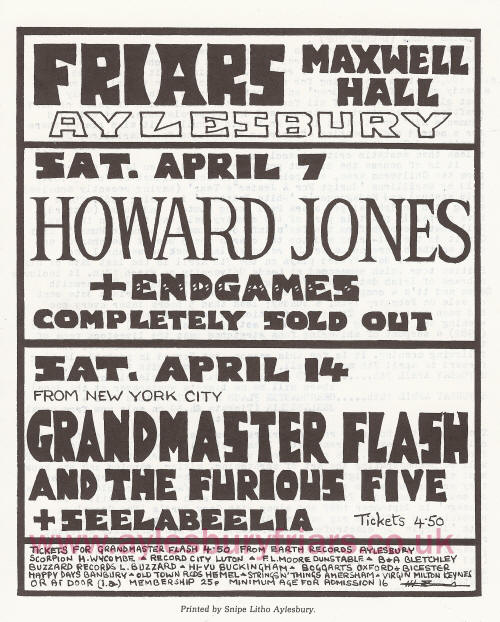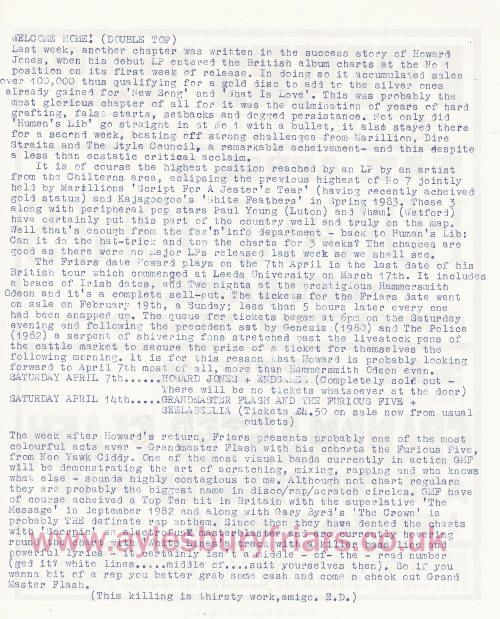 ticket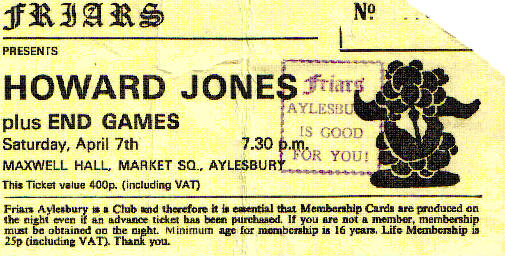 memories
The webmaster, north Bucks
By this time, Howard was simply huge and the Humans Lib album had gone very big indeed (No 1 in fact). This gig was part of the Humans Lib tour and featured a rotating stage with Howard's rig. A decent gig by any stretch and a recording of this gig went on to feature on BBC's In Concert series a few weeks later. I can still remember vividly that full version of Human's Lib and the story of Ruth, David and Dennis. As a bit of useless trivia, I won the ballot at Earth Records for the huge Humans Lib advert/backdrop!
press cuttings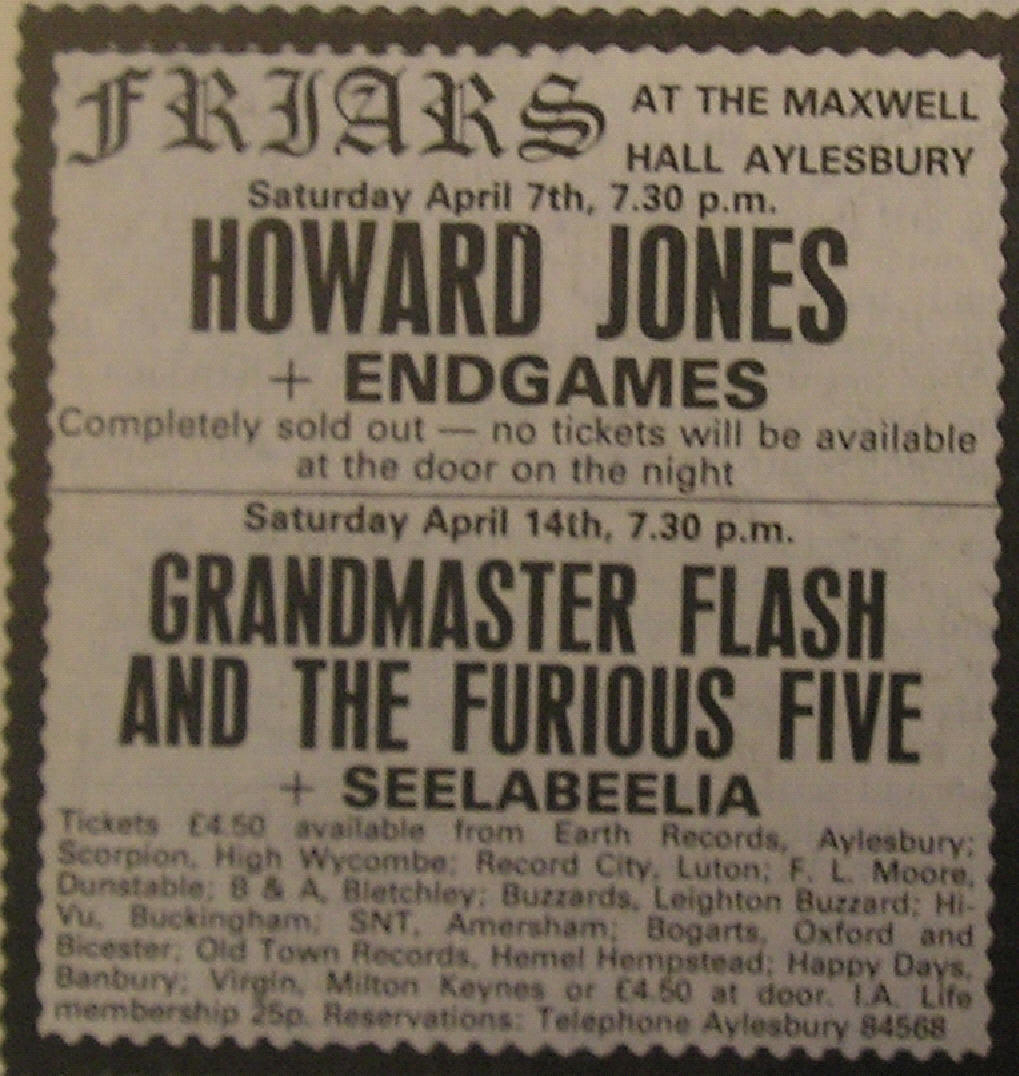 what happened next
Howard Jones
One of three local acts to go big in 1983 (Marillion and Kajagoogoo the others), Howard kept on getting bigger and bigger playing the country's biggest venues by 1985/6 and had many successful singles and albums (including the No 1 Humans Lib in 1984). Also appeared at Live Aid 1985. Howard still makes records and gigs today and in 2008 celebrated his 25th anniversary (since New Song) with a special gig at the London Indigo2. In 2012, Jones toured Human's Lib and Dream Into Action, only previously performed in the UK in 2010 at the Indigo2. He is still performing and recording in 2015.
Endgames
David Rudden continues to tour as Endgames and is also a producer, artist and clothes designer.
odds and trivia
Howard's brothers
played friars Aylesbury in 1983 as red beat
This gig was recorded and an edited version went out on Radio 1's In Concert about six weeks later
official web presence
Howard Jones official site
sound and vision
Howard Jones - Natural
Endgames - Desire