related friars history (click on date)
setlist
band line up
Howard Jones
Howard Jones (vocs/keys/programming) Jed Hoile (mime)
The Prowlers
Bill Stallwood (vocs) Ray Rowswell (bass) Cliff Rowswell (drums) John Woods (guitar) Bradley Bowey (vocals)
gig poster and flyer (click to enlarge flyer)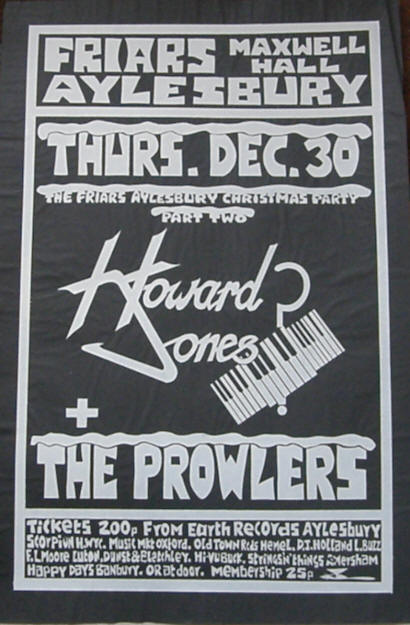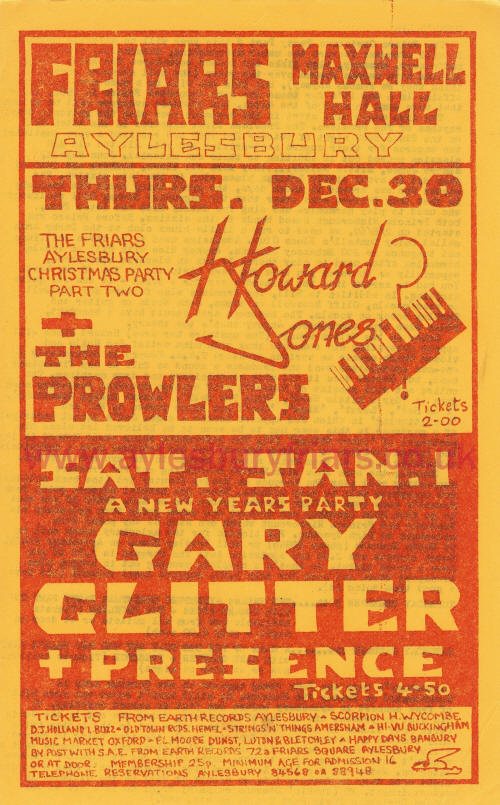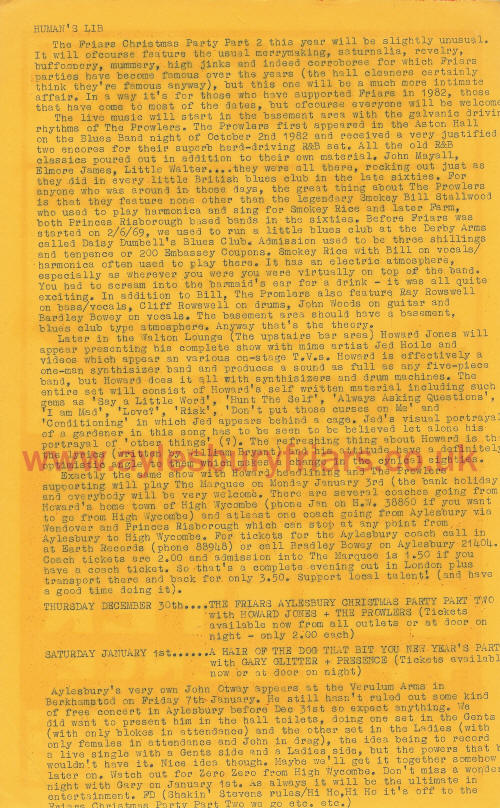 ticket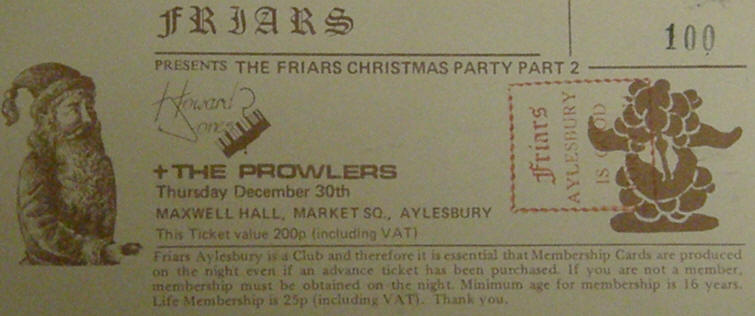 memories
press cuttings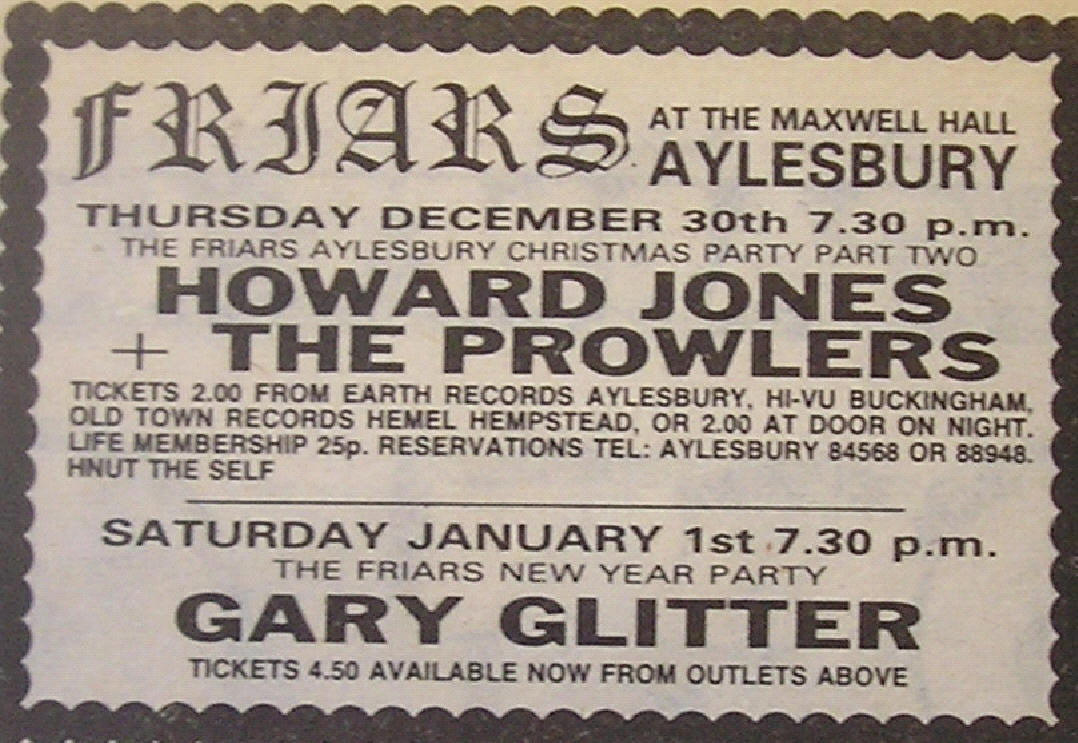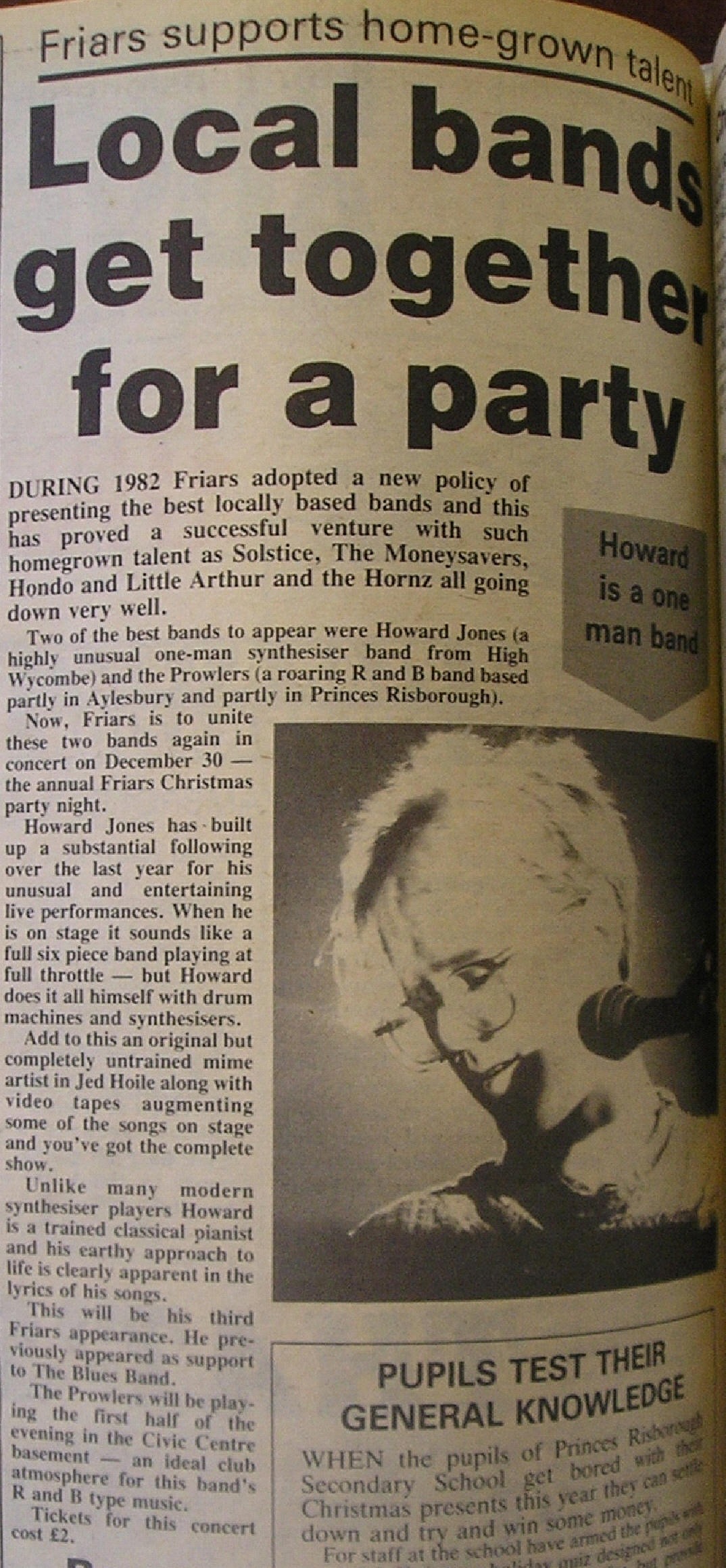 what happened next
Howard Jones
One of three local acts to go big in 1983 (Marillion and Kajagoogoo the others), Howard kept on getting bigger and bigger playing the country's biggest venues by 1985/6 and had many successful singles and albums (including the No 1 Humans Lib in 1984). Also appeared at Live Aid 1985. Howard still makes records and gigs today and in 2008 celebrated his 25th anniversary (since New Song) with a special gig at the London Indigo2. In 2012, Jones toured Human's Lib and Dream Into Action, only previously performed in the UK in 2010 at the Indigo2. He is still performing and recording in 2015.
odds and trivia
official web presence
Howard Jones official site
sound and vision
Howard Jones - What Is Love?