related friars history (click on date)
XTC Saturday November 12th 1977 Saturday November 11th 1978
Roger Ruskin Spear Monday June 1st 1970 Saturday December 23rd 1972
Random Hold Friday August 24th 1979
Blancmange (David Rhodes) Thursday 16th June 1983
setlist
Beatown; Real By Reel; When You're Near Me I Have Difficulty; Life Begins At The Hop; The Rhythm; Roads Girdle The Globe; Helicopter; This Is Pop; Battery Brides; Instant Tunes; Crowded Room; Complicated Game; Making Plans For Nigel; Radios In Motion; Are You Receiving Me?
Encores: Into The Atom Age; Science Friction; Outside World; Dance Band; Statue Of Liberty.
band line up
XTC
Andy Partridge (vocs/guitar) Dave Gregory (vocs/guitar) Colin Moulding (bass) Barry Andrews (keys) Terry Chambers (drums)
Random Hold
David Rhodes (guitar/vocs) David Ferguson (keys) Simon Ainley (guitar) Bill MacCormick (bass) David Leach (drums)
`
gig poster and flyer (click to enlarge flyer)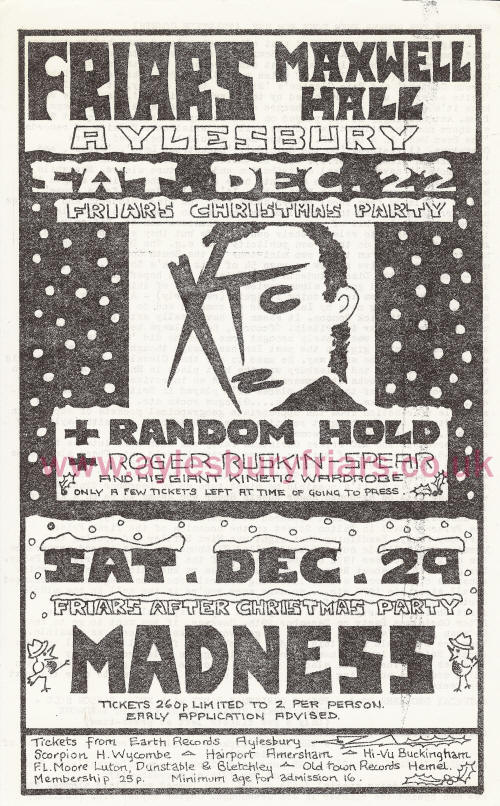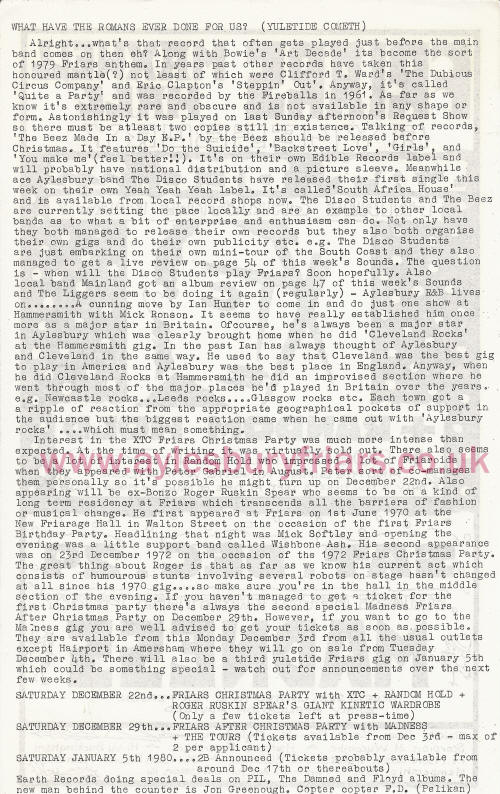 ticket
memories
press cuttings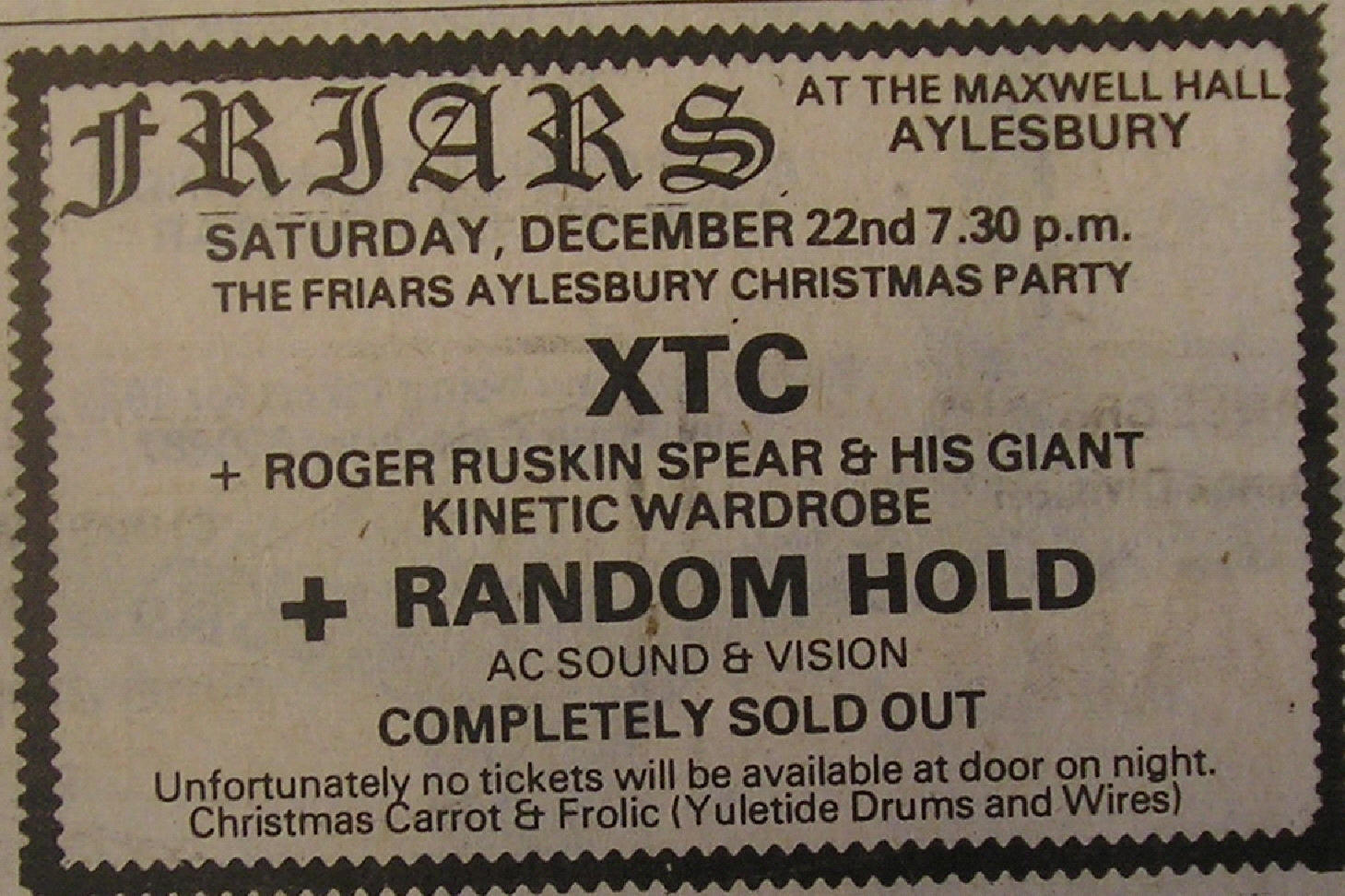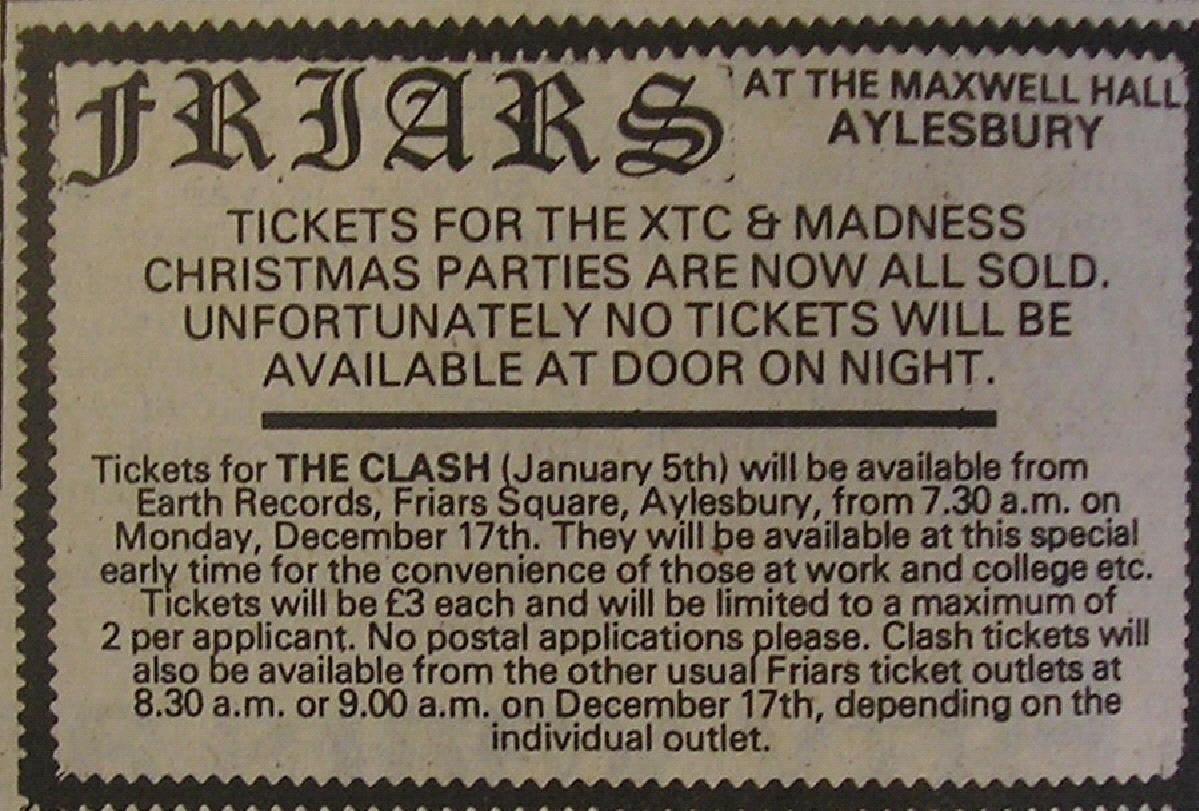 what happened next
XTC are technically still alive and well although Partridge appears to be the only member left standing, so to speak. They remained from the early 1980s onward a largely studio based band and didn't tour.
Random Hold eventually split with David Rhodes being a well reknowned session musician and solo artist most notably with Peter Gabriel
Roger used to be an art lecturer (3-D Design) at Chelsea Art College, but retired a few years ago. Now, he is actively performing once again with Three Bonzos and a Piano (www.threebonzosandapiano.co.uk), which includes former Bonzos Rodney Slater and Sam Spoons (thanks Louise Longson for the updates)
odds and trivia
official web presence
XTC official site
sound and vision
XTC - Making Plans For Nigel
Random Hold - Montgomery Clift