The official FRIARS Aylesbury website
THE FRIARS AYLESBURY 40th ANNIVERSARY PARTY NUMBER 2!
FRIDAY OCTOBER 23rd 2009
Well....how good was that! What a great gig and such positive vibes with people reuniting again after many years. All sorts of things going on as you would expect at a major gig and also....spare a thought for the poor soul who passed out in the gents toilets, and woke up in the pitch black at 2.30am Saturday morning somewhat disorientated! Great to see so many people having a good time and nice to see some faces from the past.
There were people at this gig from all over the UK and beyond. To all Aylesbury Friars goers new and old, wherever you travelled from - there were people at this gig from Tyne and Wear, Durham, Cleveland, Birmingham, Lancashire, Somerset, Kent, Essex, Dorset, Sussex, Devon and all points between and not forgetting those who were here from Northern Ireland, Australia, Japan and France. An astonishing effort to see an amazing gig. Thank you for your support ensuring the gig sold out well in advance.
This gig was so special. The 27 year wait for Stiff Little Fingers to return to Friars was over. Penetration last appeared at Friars almost 30 years ago to the day. The Disco Students last appeared in 1980....supporting Pauline Murray and the Invisible Girls!
Jake Burns: "You've no idea how good it feels to say this.....Good evening Aylesbury!"
PRE-MATCH INTERVIEWS.....SLF.........PENETRATION.......DISCO STUDENTS

SPECIAL........including interviews and live footage from the gig HERE
THE GALLERY HERE SETLISTS HERE REVIEW HERE YOUR VIEWS HERE
From the bands.....
SLF - We had a great time. Very emotional !
Penetration - Thanks for a fantastic night last Friday, we had one of the best. The award topped it off. It's a first for us. David, yourself and all the team were so kind and helpful. Thank you. Hope all is well and a big hello to all.
The Disco Students - Obviously, surprised and honoured to receive the Friars Heroes award - good to meet so many people from my musical past. The Friars appearance has certainly galvanised the Disco Students, and I'm in the process of writing a load of new material.
The single sold well on Friday night - and we've got some live dates pencilled in for the end of this year and early 2010. David and all the Friars team were, as usual, superb and really looked after us. We had the set filmed, we'll be editing the footage , then putting the highlights up on YouTube - plus there'll be a section on discostudents.com dedicated to the night.
Stiff Little Fingers:
Tin Soldiers/Roots and Radicals/Just Fade Away/Get A Life/At The Edge/Falling Down/Silver Lining/Back To Front/One Man Island/Doesn't Make It Alright/Protect and Serve/Wasted Life/Each Dollar A Bullet/Fly The Flag/Strummerville/Nobody's Hero/Suspect Device/Pump It Up/Alternative Ulster
Penetration: Future Daze/Gamble/Lovers of Outrage/Feeling/Nostalgia/Movement/Stone Heroes/Free Money/Silent Community/Donít Dictate/ Danger Signs/Come into the Open/Shout above the Noise
This is a little different from the planned setlist the band went on stage as they made some changes mid set:
Future Daze/Gamble/Lovers of outrage/Feeling/Sea Song/Nostalgia/Movement/Stone Heroes/Free Money/Silent Community/Donít Dictate/Come into the Open/Shout above the Noise/Danger Signs/Firing Squad
The Disco Students:
Song for Mark E Smith/Mark E Smith's Dead/Kafkaesque/South Africa House/Mark E Smith Wannabe/I Ain't Been With No Prostitute/The Most Handsome Man on T.V./Fire At Earth Records/I Met My Girlfriend At A Friars Gig/We're All Gonna Die
Kris Needs 1978 Sound System: The Cramps - Human Fly Willie Williams - Armagideon Time Wailing Souls - War Black Uhuru with Keith Richards - Shine Eye Girl Basement 5 - ParanoiaClaustrophobia Dub Siouxsie & The Banshees - Arabian Knights Blondie - Rip Her To Shreds The Clash - Safe European Home Vice Creems - Danger Love Only Ones - Another Girl Another Planet Killing Joke - Tension PiL - Annalisa Johnny Thunders & The Heartbreakers - Born To Lose Ramones - Commando The Clash - Waiting For The Clampdown Ramones - I Donít Care Buzzcocks - What Do I Get Sex Pistols - Pretty Vacant PiL - Public Image The Clash - White Man Basement 5 - Last White Christmas The Clash - Complete Control Johnny Thunders - You Canít Put Your Arms Around A Memory Disco Students - I Met My Girlfriend At A Friars Gig Kid Creole & The Coconuts - Iím A Wonderful Thing
Some of the feedback we've had!
The webmaster:
Well, once voted the greatest Friars band of all time and Heroes winners made their slightly long awaited return and boy was it good. Great to see some people I hadn't seen for a very long time and it seemed like Friends Reunited all evening! Penetration and Disco Students really good too. A great night all round even if the bars were a little er..busy!
Jonathan Hunn:
What an extremely wonderful evening. As I heard many say, 'just like the old days'. Even the skinheads were smiling!!
Many thanks to you and all your staff for a great evening at what is a wonderful venue.We will be back!
Peter Marshall:
Actually just to say thanks (or indeed hanx!) for tonight's gig, really good. Why are they knocking that place down? Such a good venue (if the bar queues were a little shorter it would be even better!) it seems such a waste. Anyway, thanks again :-)
Sarah Woods:
Thank you for a fantastic night at Friars again! The SLF gig was excellent
Dave Tapping:
...just like old times. Personal faves were Pump It Up, Suspect Device, Doesn't Make It Alright & Roots Radicals Rockers.

Pass my thanks on to Kris Needs for the great tunes before the gig. I wonder how many others recognised Basement 5's "Last White Christmas" - now there was a song.
Pete Scheu:
Just wanted to drop you a line to say that the Still Little Fingers gig was AWESOME! Iím 24 so my first chance to make it to a friars punk gig! Had an excellent night!
There is a thriving Friars community on Facebook with hundreds of members!
Here's a selection of comments:
"Great to go to Friars again, its been away to bloody long, loved Penetration good to see them get the award, Stiff Little Fingers blew me away,wish they had done JOHNNY WAS, that would have made the night perfect, lets have more gigs soon, thanks to everyone for a great nite."
"I came to Friars on Friday night for the first time. We travelled down from Durham, and it was well worth the journey. I can't believe they want to pull the place down. Great venue, great people - canny crack - as we say up here in the north east !"
"What a fantastic gig! I thought Penetration especially were terrific. More Friars gigs soon please!"
"Had a great night last night. seeing so many old mates was one of the highlights of the night. Thanks for putting on a brilliant evening."
Friars returned to Aylesbury again on October 23rd, moving on from 60s psychedelia to late 70s punk rock explosion. All the bands playing had strong connections with Friars during that crucial period of the clubís history.

Legendary locals The Disco Students were the opening act. Full of swirling Magazine style keyboard washes and a strongly melodic post punk vibe they managed to be very much of that time but still startlingly relevant. Fronted by their one constant factor, Simon Cheetham, (vocals and excellent shirt) they were no easy act to follow. Itís a real pity they were on so early as many people missed their quirky, intelligent set.

Penetration had last played Friars almost thirty years ago to the day, on their final tour and it was almost like theyíd never been away. That powerful two guitar attack is still there and they are still fascinating, individualistic and totally their own people. All in all very much what punk was meant to be about before all those stupid rules came in. Total originals and you have no idea how good it was to hear Donít Dictate again. Lovely people too!

Age has not withered, wearied or slowed down Stiff Little Fingers. Their songs are still delivered with the same fire and passion despite throat infections and the passage of time. This band has held an important place in Friarsí history for the last thirty years and they received a rapturous reception from a sold out venue. The hall was filled with pogoing punks of all ages, colliding and clashing with little regard for life or limb. Just brilliant! Simple as thatÖ

This was another night of mainly total highs which should serve to remind us why Friars has been so loved and so missed over the intervening years.

Kris Needs returned to play period DJ sets in between the bands and captured the essence of the time perfectly. Friars Hero awards were again presented to the artistes with this writerís personal high points of the night being Pauline Murrayís total, unbridled delight on receiving Penetrationís award and Mike OíConnorís well deserved presentation for his dedication and artistry in creating developing and running the Official Friars web site.
Rick Pearce
All pictures: See individual credits.
Special thanks to Russ Naylor, Neale Wareham, Stuart Robb, Sarah Woods, Tim and Colleen Watts
The expectation levels were high.......a complete Friars sellout well in advance.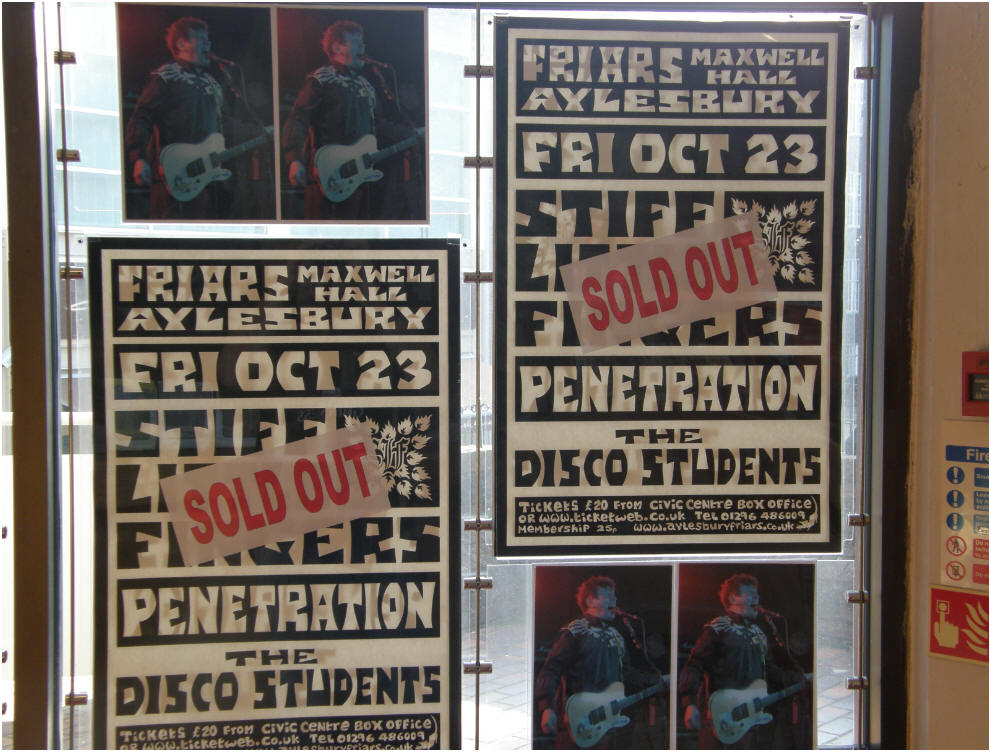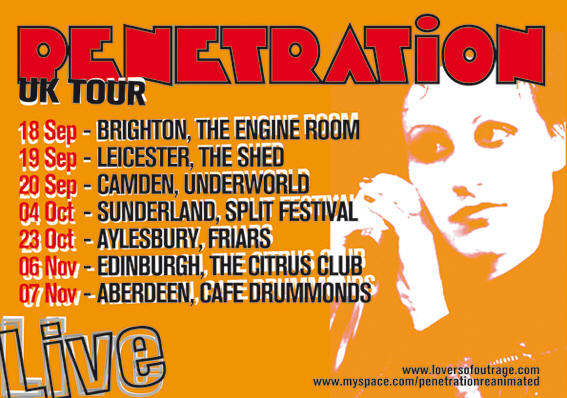 Picture: Mike O'Connor
The good people at the New Roxette produced a souvenir programme again.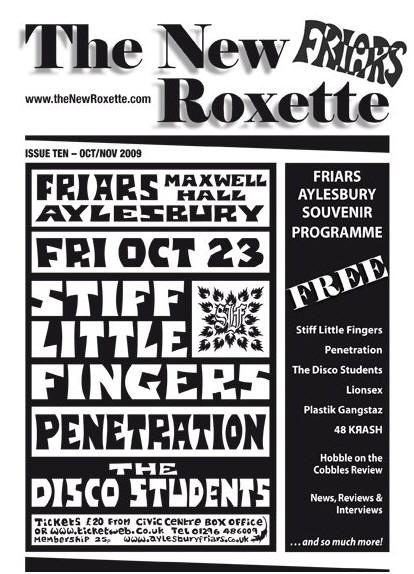 Picture: Stuart Robb
It was a night when many people re-acquainted after a very long time. Punks reunited! Here are Aylesbury legends Brick and Bonzi
Bet you didn't know this department: Brick, Bonzi and other Aylesbury characters from back in 1981 were the inspiration for Marillion's debut single Market Square Heroes.
Picture: Mike O'Connor
Here's Mr and Mrs Bonzi and in the middle is Tim Watts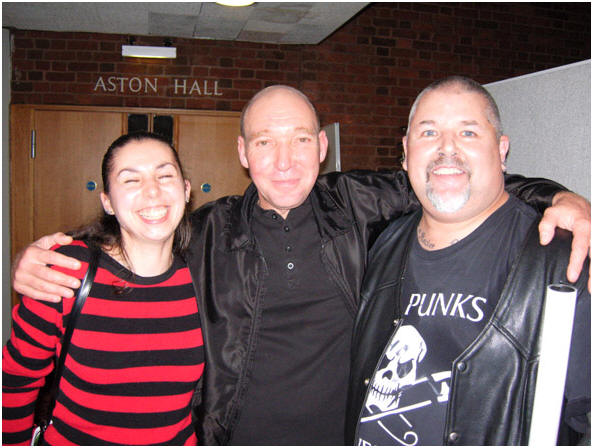 Colleen Watts and Brick.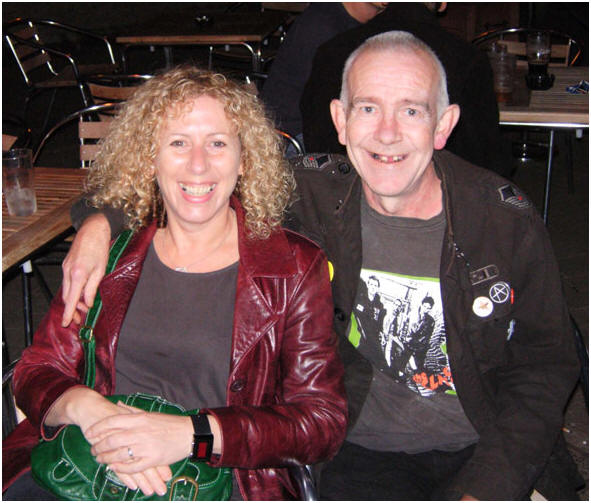 Party over, oops out of time, we're going to pogo like it's 1979 - Sue, Vomit, Colleen, Bonzi, Mandy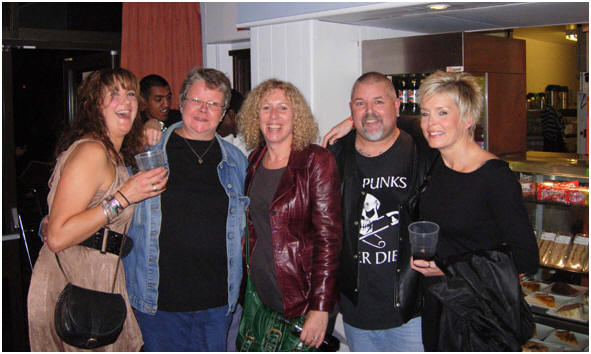 Pictures above: Tim and Colleen Watts
Sarah, Angus, Mark, Ali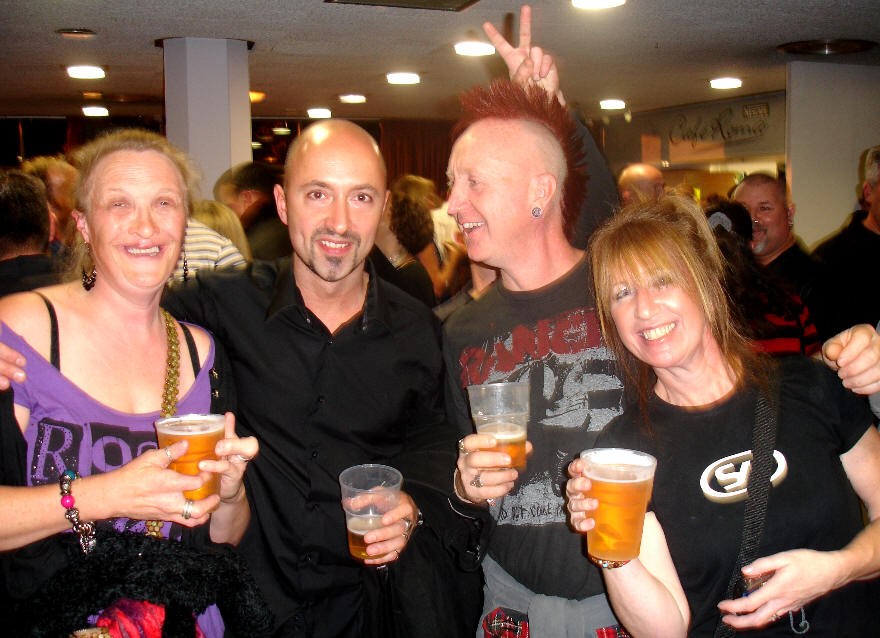 Angus with Pauline Murray.
Pictures above: Emma McDonald
OK, here we go with the second Friars 40th anniversary gig.....first up were local legends The Disco Students making their first appearance at Friars since 1980.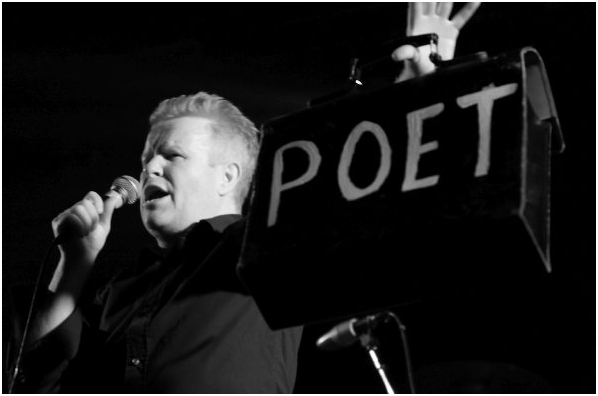 Picture: Neale Wareham
Picture: Mike O'Connor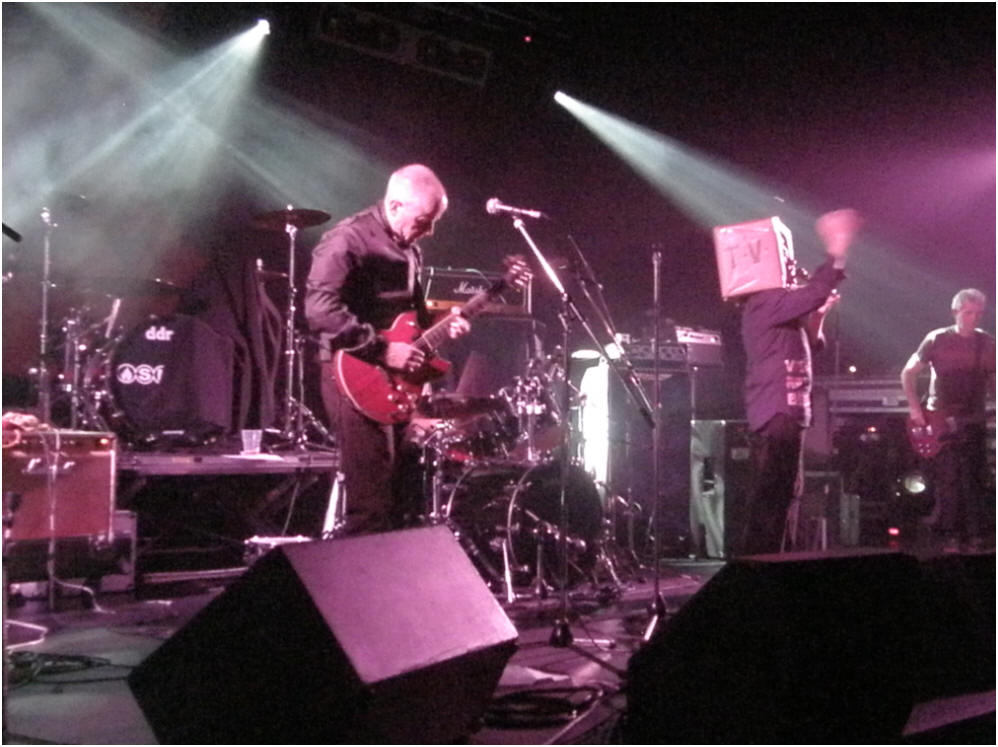 Picture: Mike O'Connor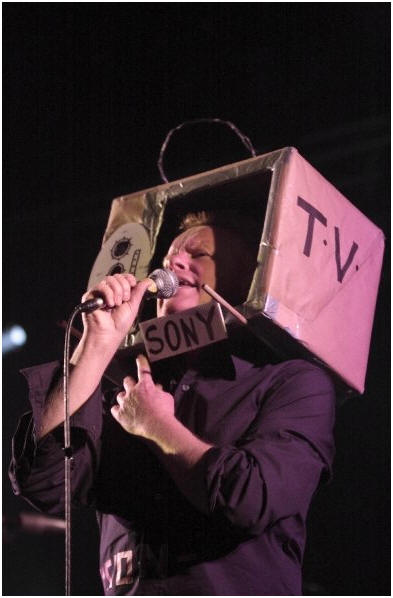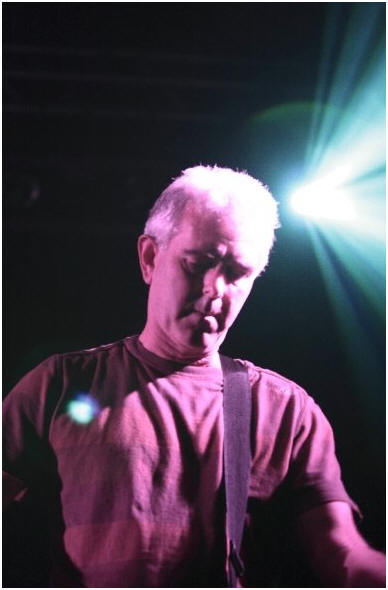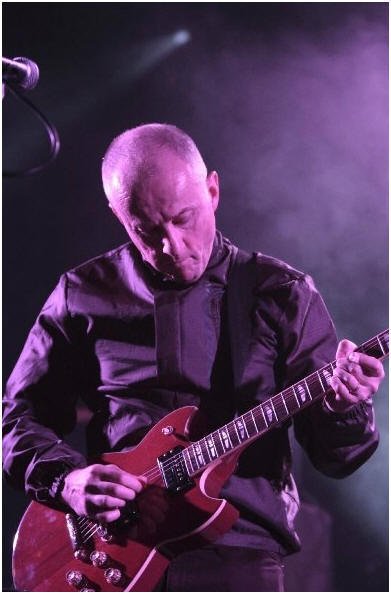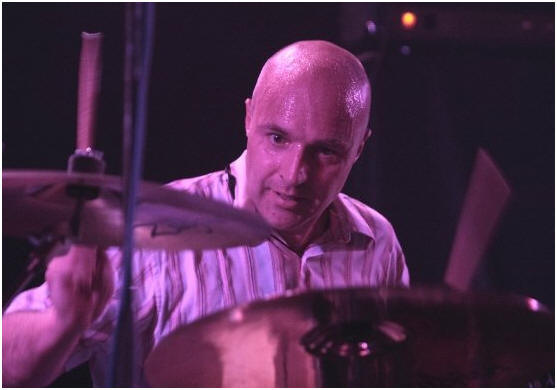 Pictures: Neale Wareham
After their set, a very surprised Simon Cheetham received a 40th anniversary gig commemorative Friars Heroes Award.
It was Simon's fourth appearance at Friars.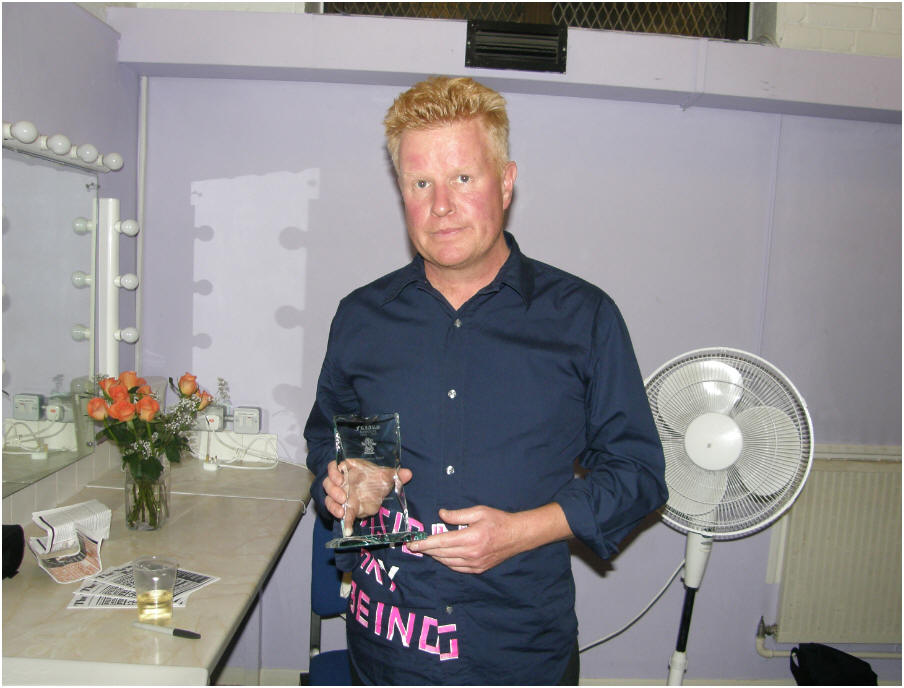 Picture: Mike O'Connor
Rocking with Penetration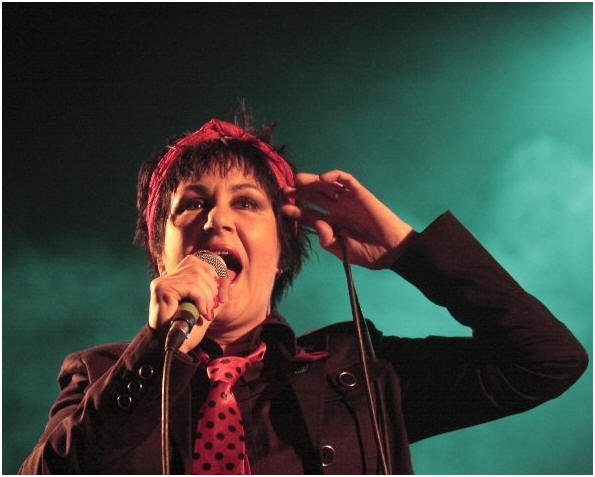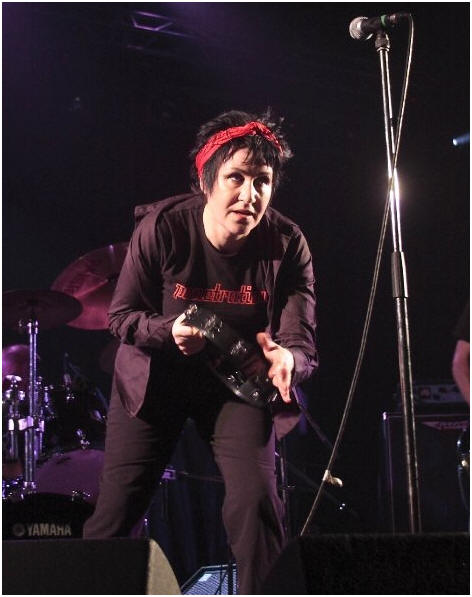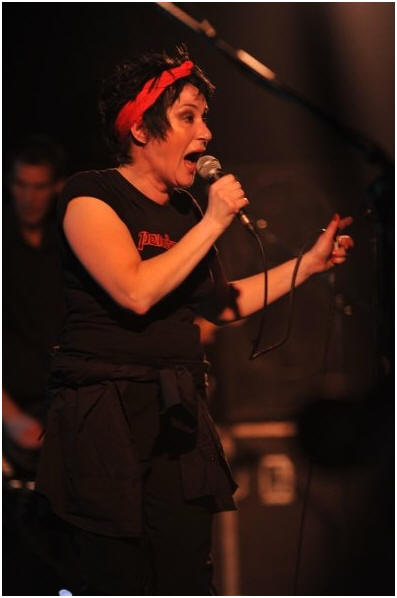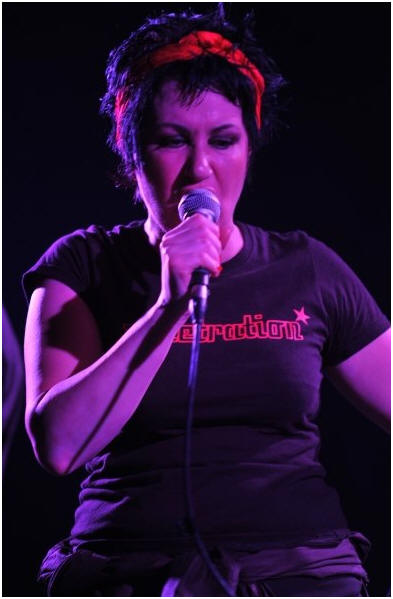 Pictures: Russ Naylor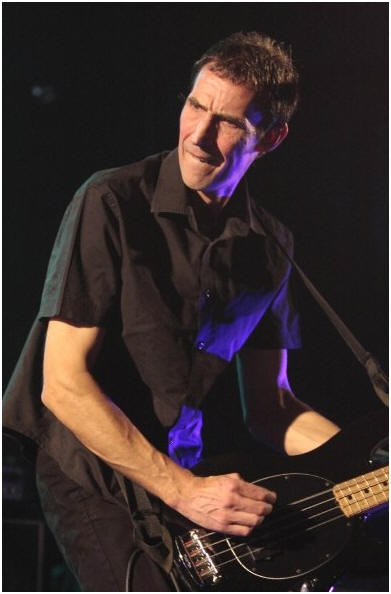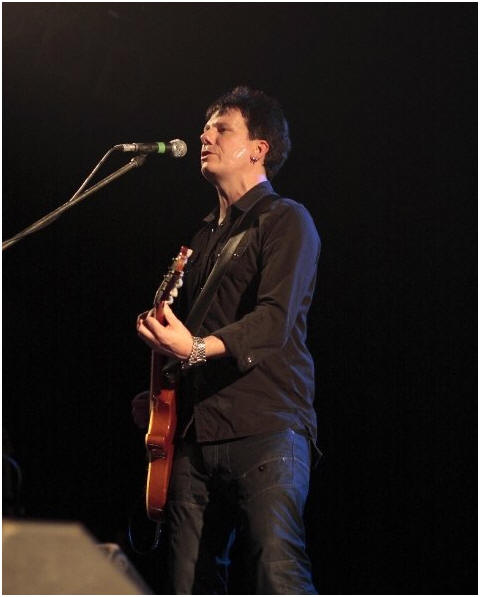 Penetration pictures: Neale Wareham except where noted.
After their set, Penetration received a 40th anniversary gig commemorative Friars Heroes Award. Astonishingly it is the first award Penetration have received and Pauline and Rob were very made up and very surprised! This was Penetration's fourth appearance and Pauline's fifth having also played here with The Invisible Girls.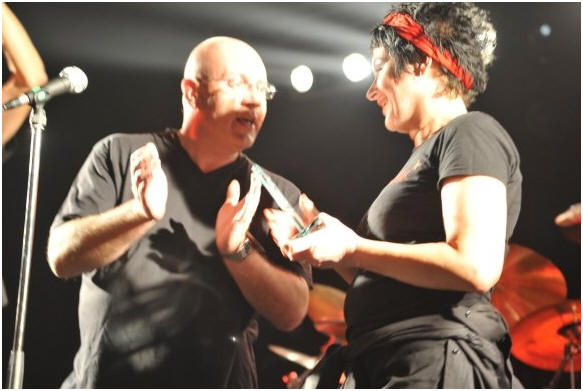 Pictures: Russ Naylor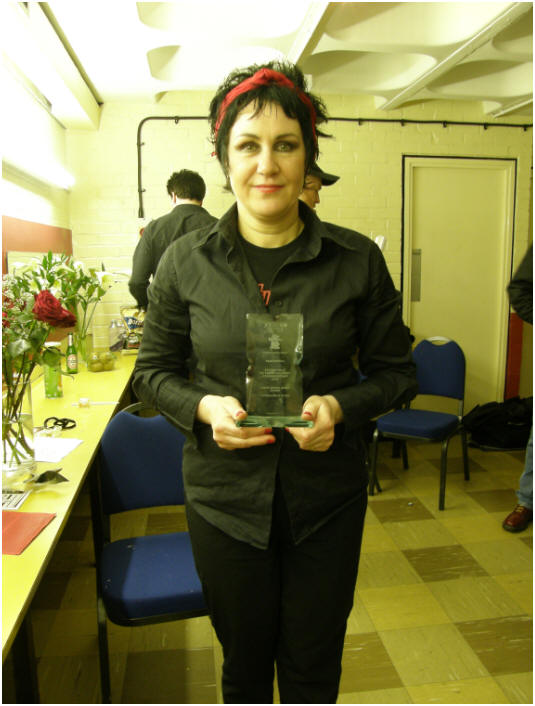 Picture: Sue O'Connor
The Friars Aylesbury website founder and webmaster was honoured with a Friars Lifetime Achievement Award at this gig by David Stopps for his dedicated work with the successful Friars website.
I am usually happy to stay in the background as the website is not about me but the great club the website details. So it's time to stick my head above the parapet just this once!....the award certainly took me by surprise, so had no speech prepared, so let me say now loud and clear... thank you David for your friendliness, help, advice and unwavering support (even when I am giving you a hard time!) and all of the Friars people not least Robin Pike, Kris Needs, Adrian Roach, Jerry Slater, John Braley, Budget and Joe, Judy and Rick Pearce, Stuart Robb, Richard Carr and all the artists and fans who have helped and contributed to the website and made it what it is.... and a huge very special thank you particularly to my wife Sue and to Judy Pearce...without whom there would have been no website.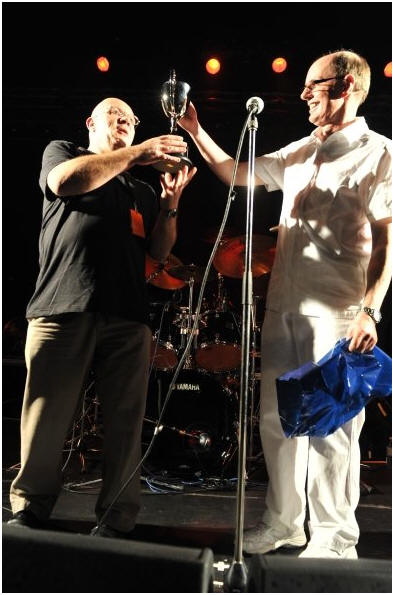 Pictures: Russ Naylor
Before the gig, long time SLF fan and former fan club runner Sarah Woods presented SLF with a specially made cake (by Sarah's husband Len) commemorating their long awaited return to Friars.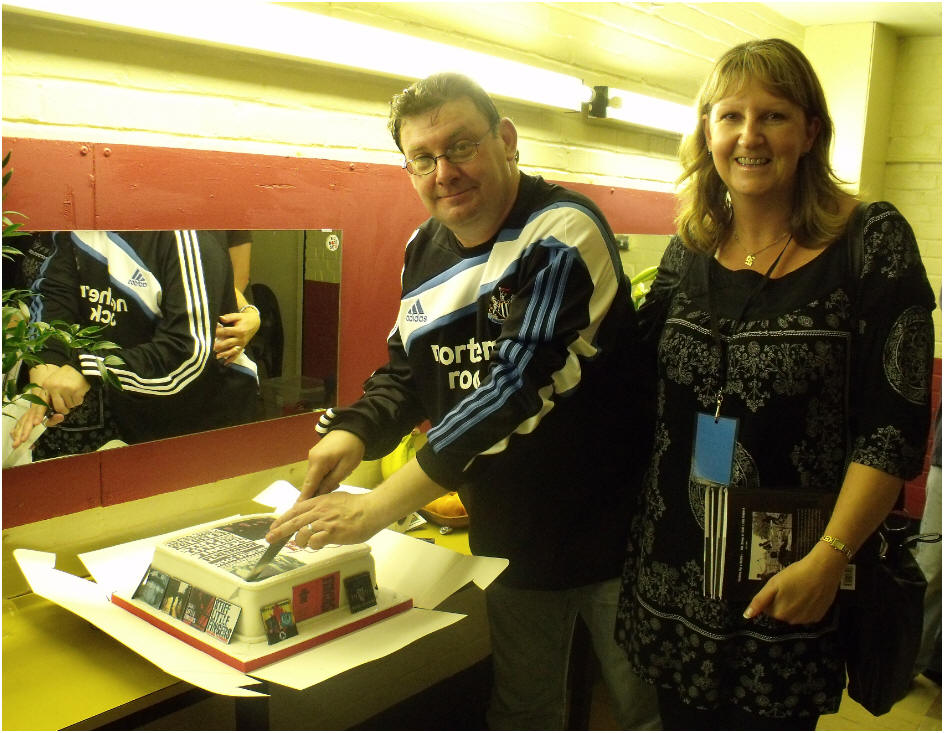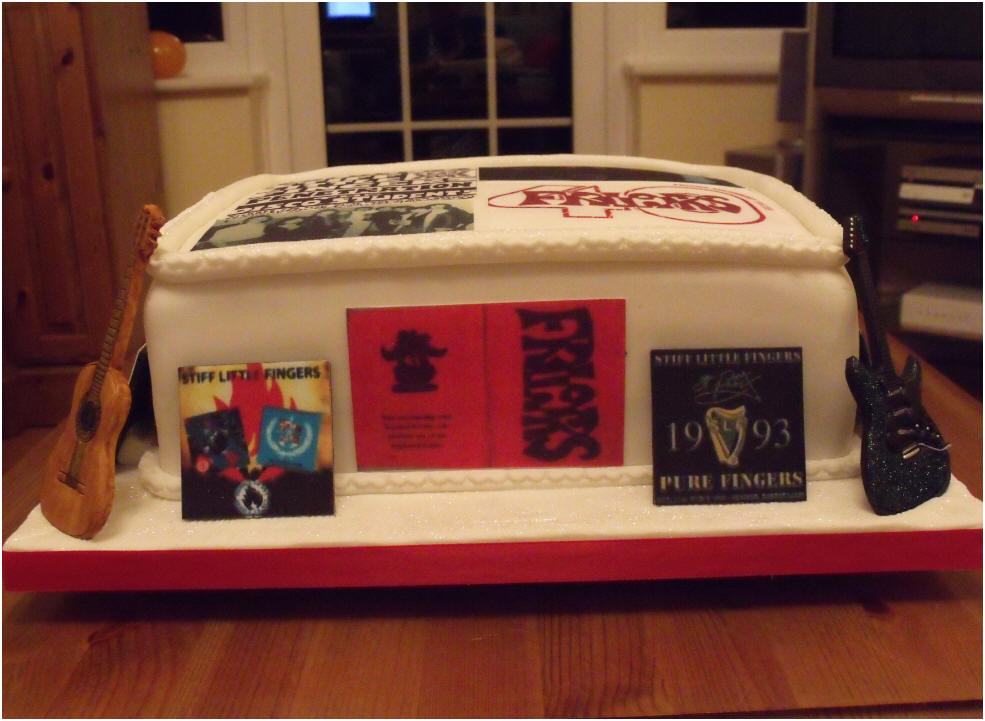 Pictures: Sarah Woods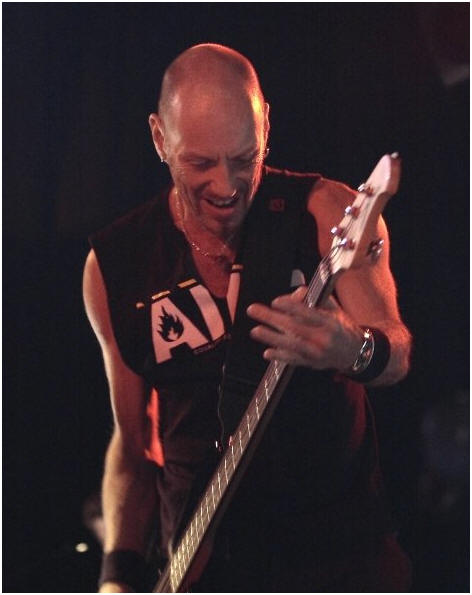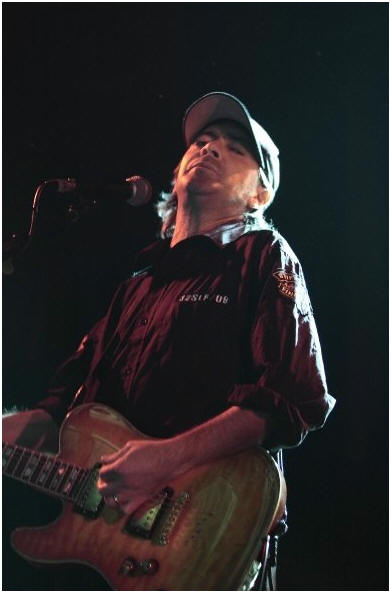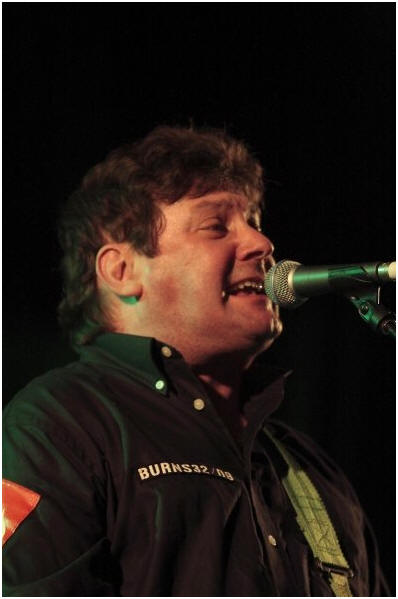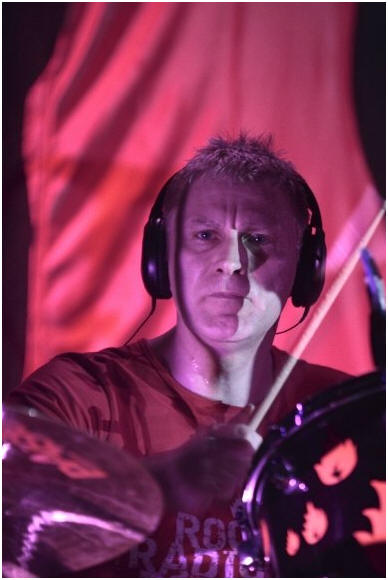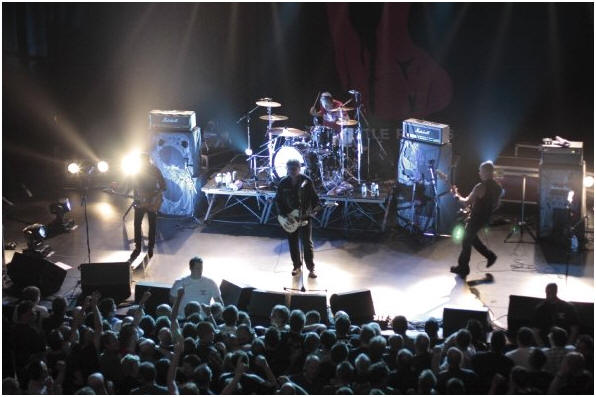 Pictures of SLF above: Neale Wareham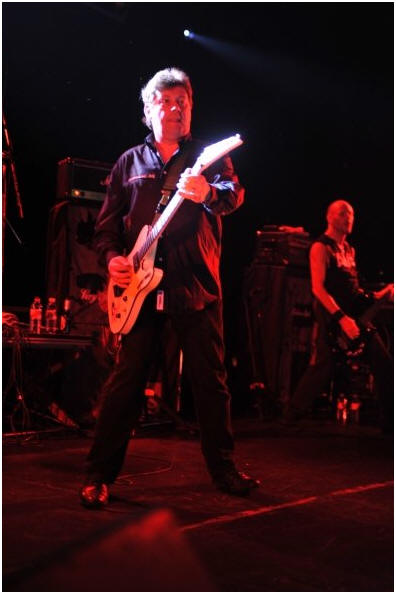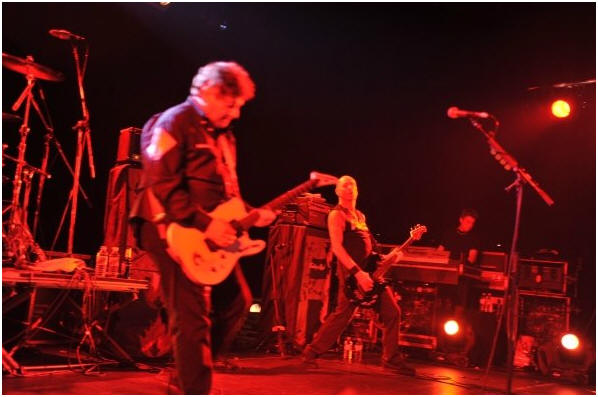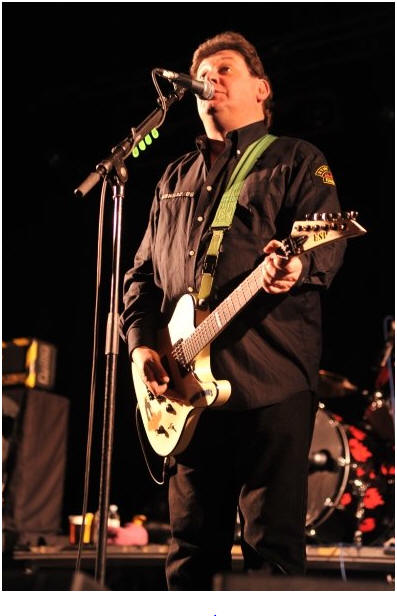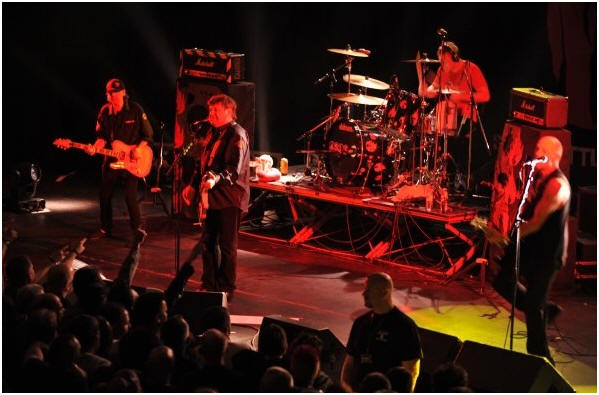 Pictures of SLF above: Russ Naylor
Stiff Little Fingers' Jake Burns and Ali McMordie at the end of their set with David Stopps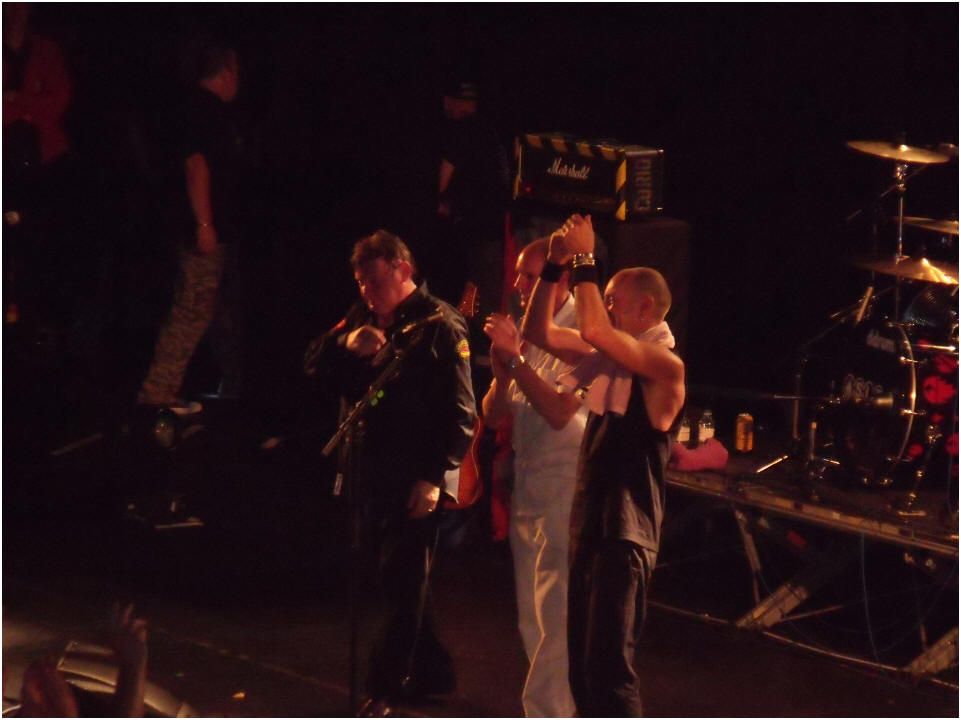 Picture: Sarah Woods
copyright 2007-2009 mike o'connor/www.aylesburyfriars.co.uk