related friars history (click on date)
Commander Cody and his Lost Planet Airmen Saturday January 24th 1976
setlist
band line up
Commander Cody
Bobby Black Bruce Barlow Andy Stein Billy Farlow Bill Kirchin Lance Dickerson
Kilburn and the High Roads
Ian Dury (vocs/perecussion) Keith Lucas (guitar) Russell Hardy (keys) Humphrey Ocean (bass)
gig poster and flyer (click to enlarge flyer)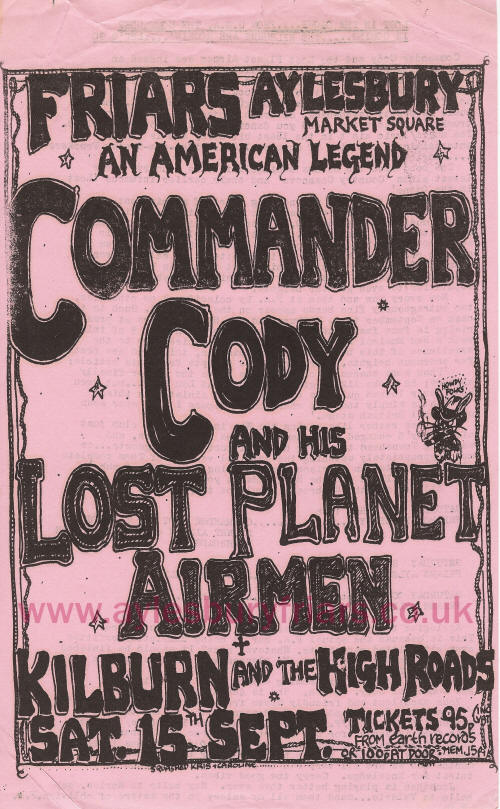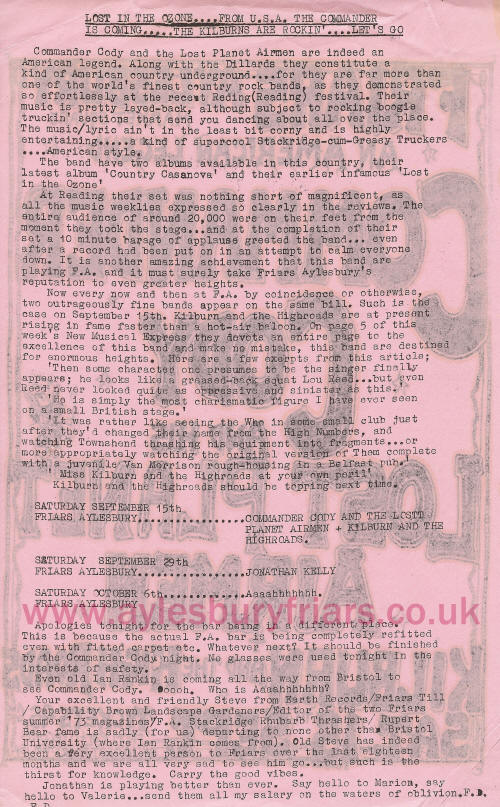 ticket
memories
David Stopps:
"When Commander Cody and the lost Planet Airman played FA Phase 2 they had just come in from Germany and announced 'Its great to be here in Aylesburg' "
press cuttings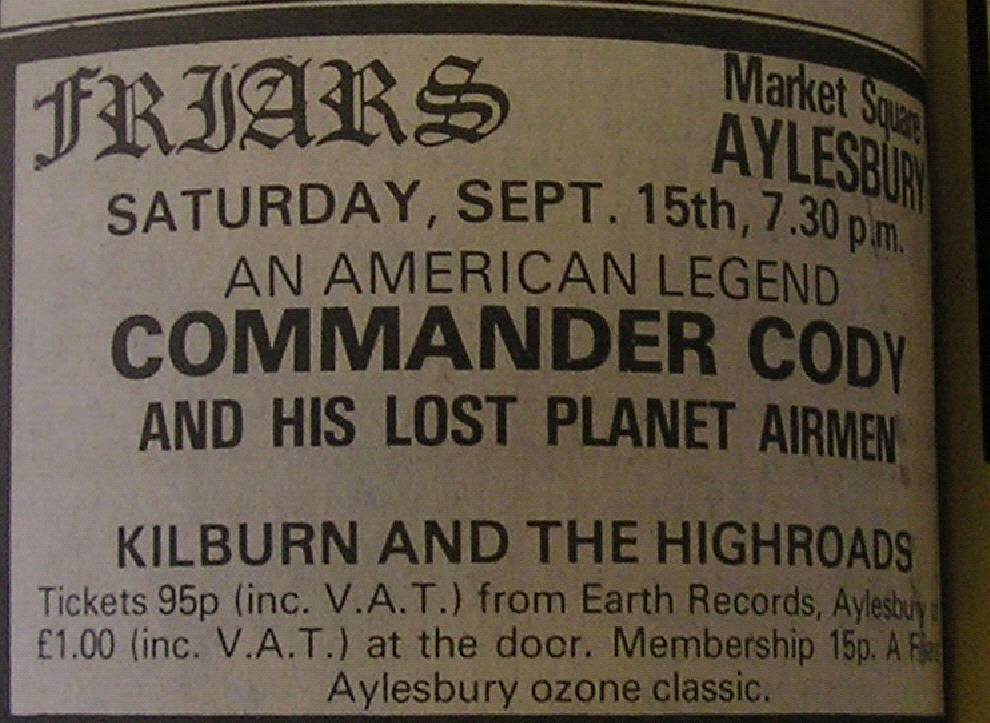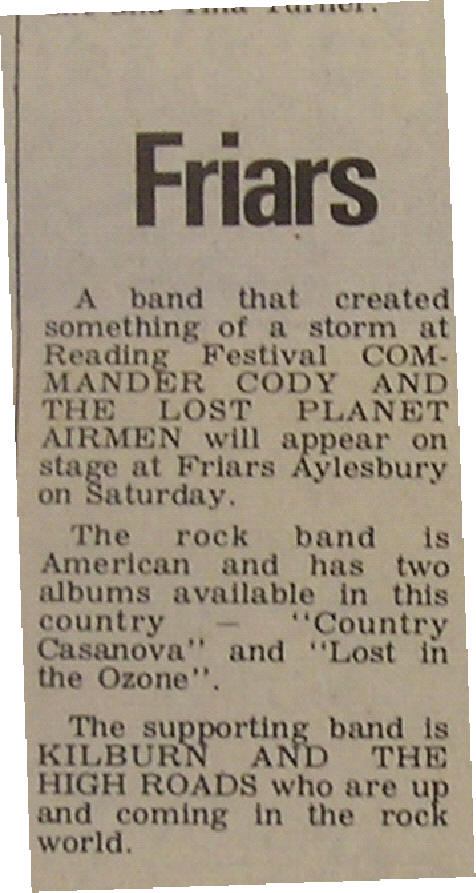 what happened next
The band itself ceased from 1977, but Commander Cody (George Frayne) still gigs under the name today.

From the Kilburns, Ian Dury went on to have huge solo success. keith lucas became nick cash and played friars with 999.
odds and trivia
official web presence
Commander Cody official site
sound and vision
Commander Cody - Hot Rod Lincoln
Kilburn and the High Roads - Mumble Rumble and the Cocktail Rock