GEOFFREY TYRELL GALLERY
PREVIOUS GALLERY MAIN INDEX NEXT GALLERY
VARIOUS ARTISTS, FRIARS PHASE THREE, 1977
Kate and Anna McGarrigle, Wednesday February 23rd 1977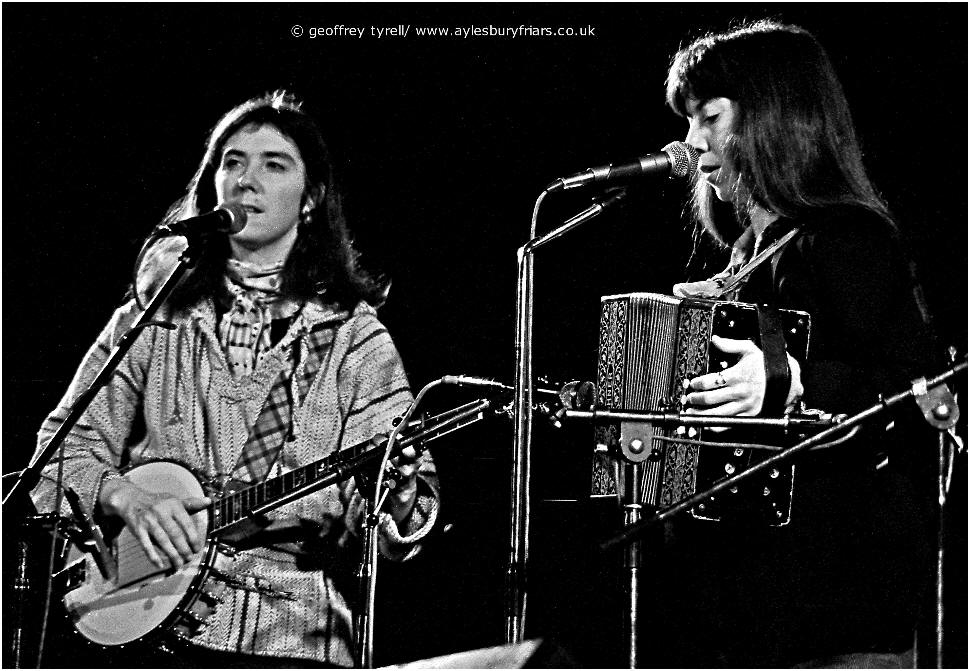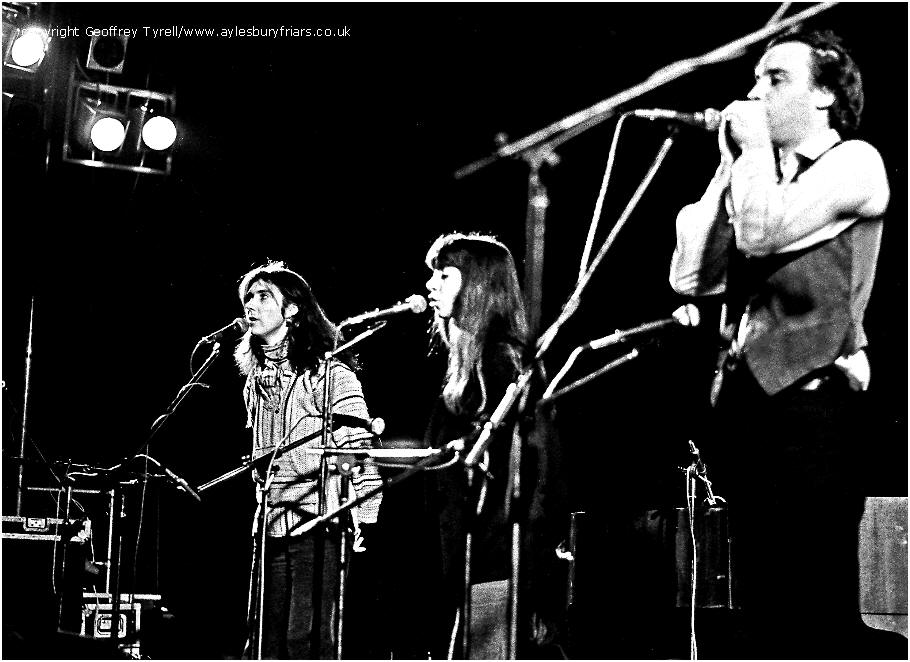 Iggy Pop, Wednesday February 23rd 1977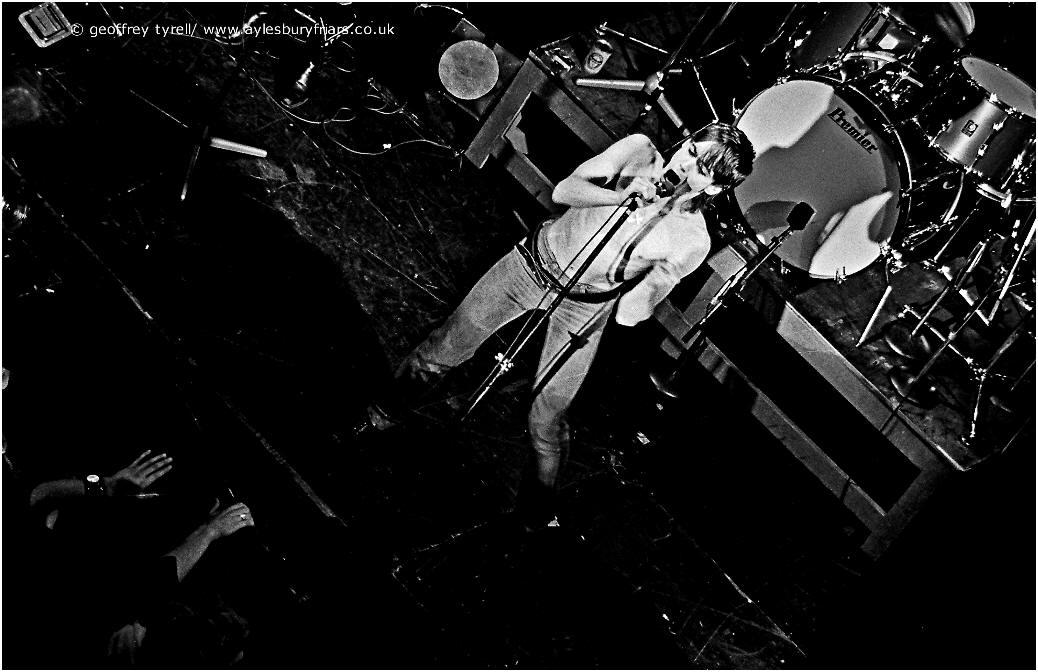 Power Take Off, Saturday March 19th 1977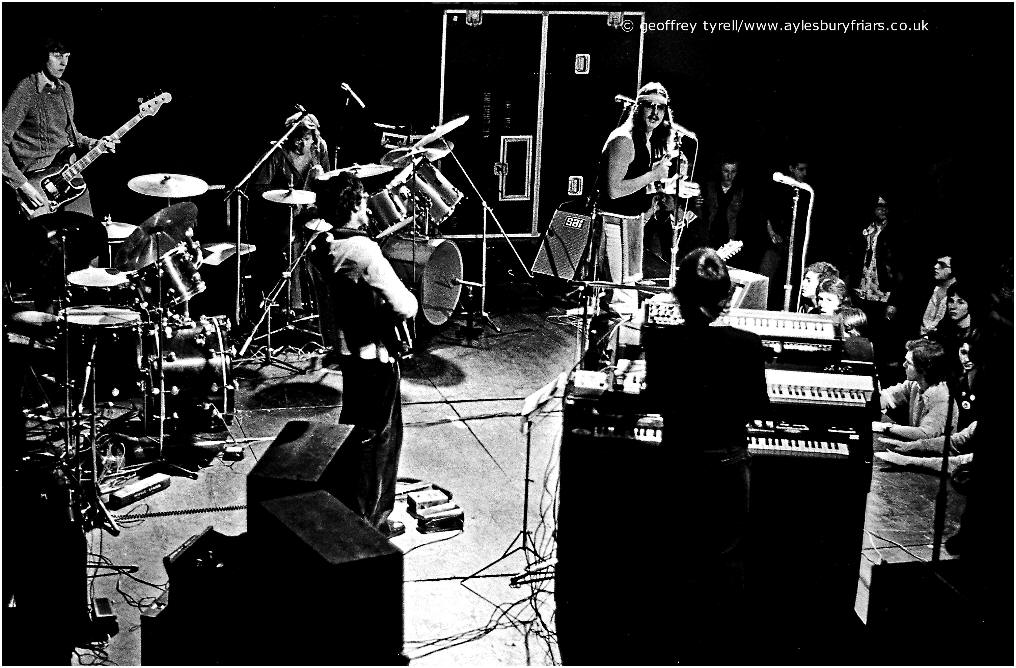 Wild Willy Barrett, Saturday March 19th 1977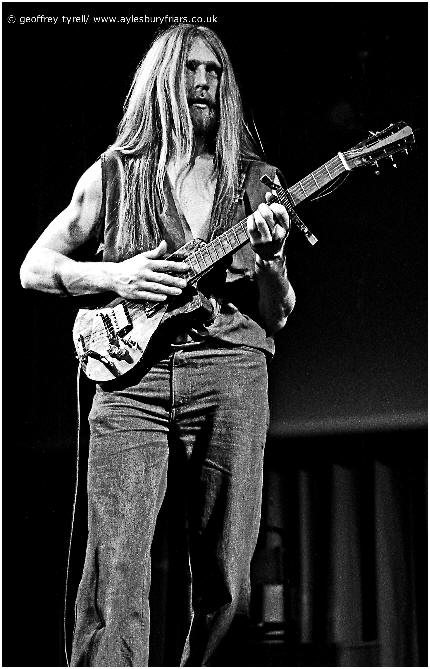 Frankie Miller, Saturday May 7th 1977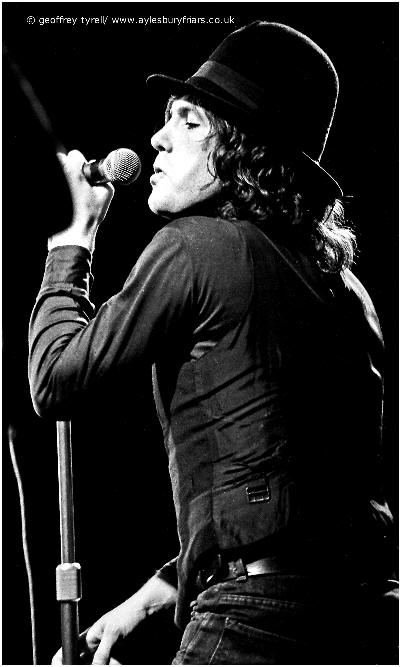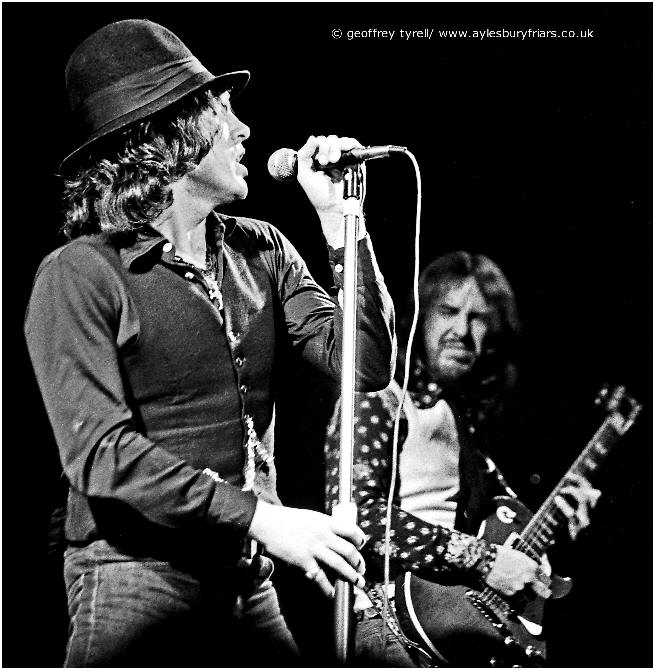 The Ramones, Thursday May 26th 1977
There was a bit of a local campaign with this one fronted by Colin Keinch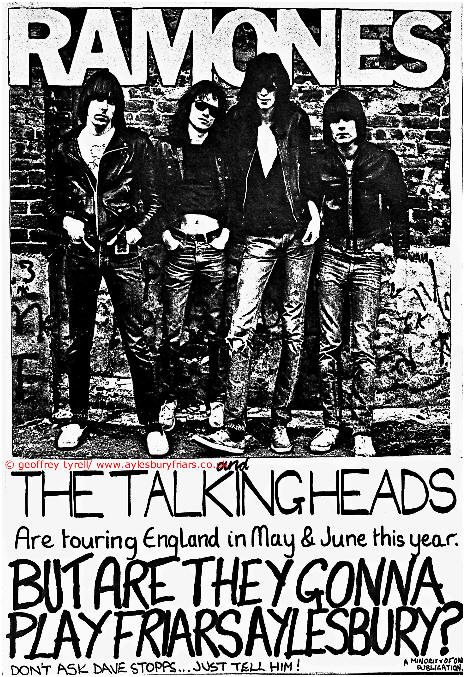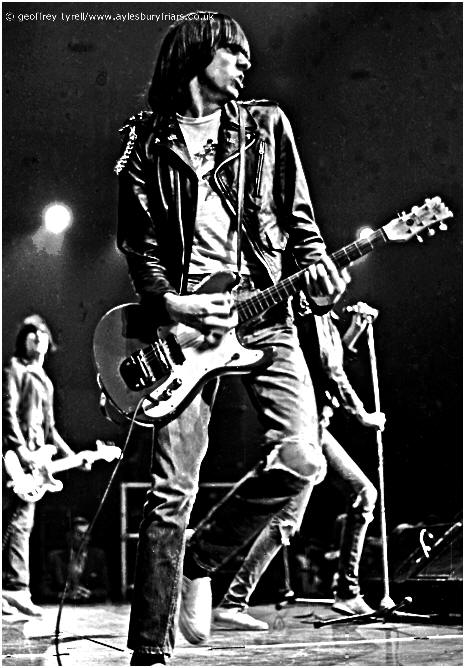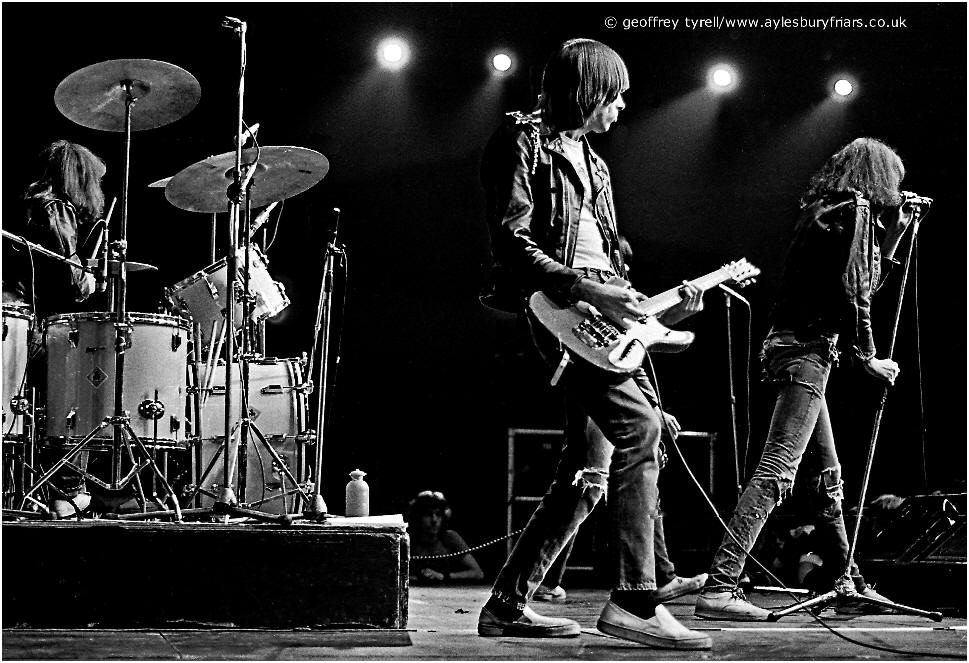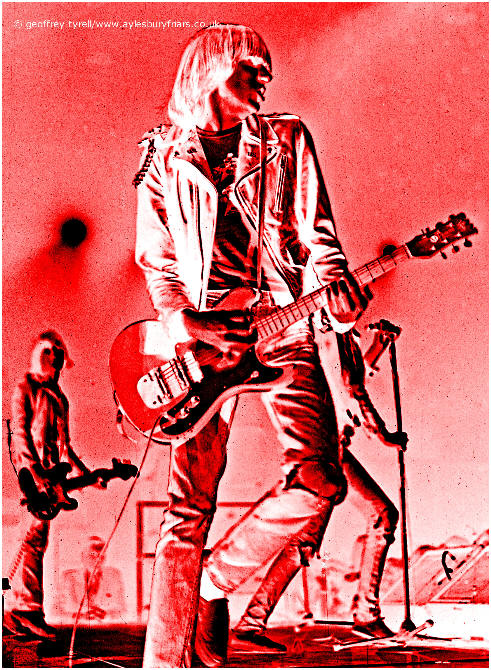 Arguably Geoff's greatest picture, split second timing with that jacket flying through the air.
Comment from Friars fan, Peter Jukes, July 2009:
In your brilliant gallery of Geoffrey Tyrell images, in the Ramones 'flying jacket' shot, the immediately under Joey Ramone's elbow, face looking at the jacket, is myself Peter Jukes. I was 16 at the time, a schoolboy at Aylesbury Grammar School, and worked for the next four years as 'security' for Friars.
I was alerted to this great picture by Paul Lennon, who can be seen at the front of the stage, three people down from me.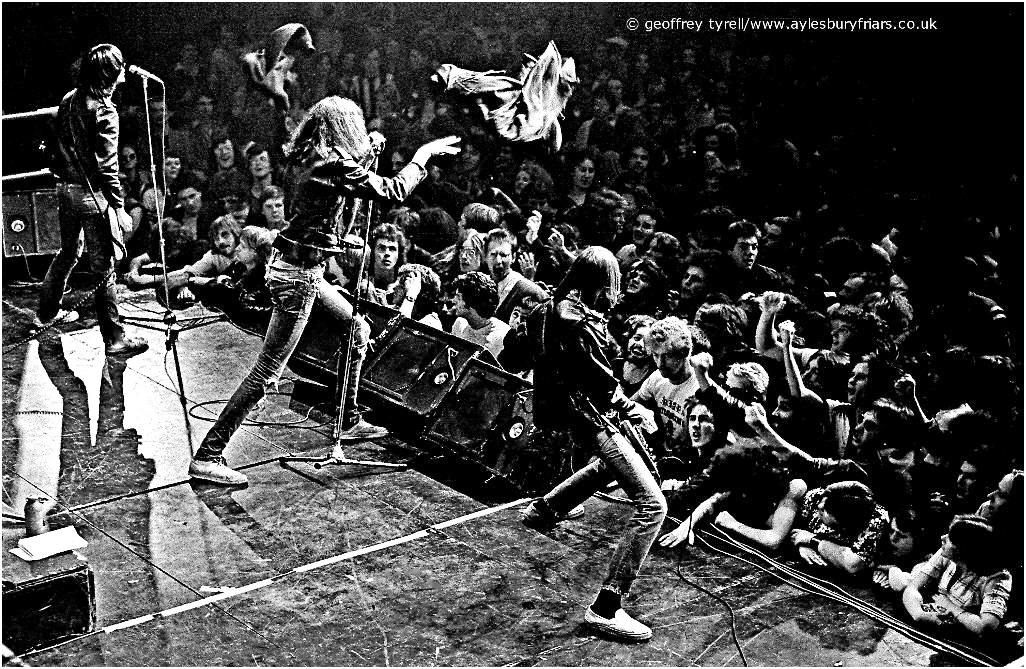 Talking Heads, Thursday May 26th 1977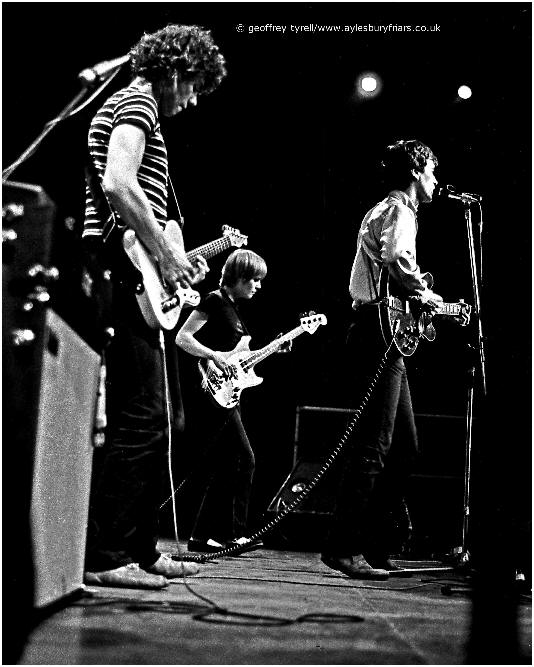 Tina Weymouth, Talking Heads, Thursday May 26th 1977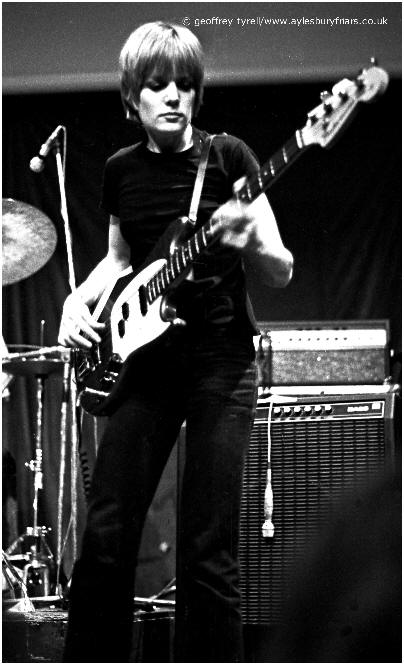 © copyright 2007-2009 mike o'connor/www.aylesburyfriars.co.uk